If you are an expat in Kuwait, you will have increasingly limited access to public healthcare (see below), and you will need to have private cover in order to enter the country. However, costs in the private sector in Kuwait are competitive when compared to those in some Western nations.
State health costs in Kuwait
You will now only be able to get an entry visa for Kuwait if you have private health insurance. At the time of writing, you can only access the public healthcare system if you have a civil ID card, and this is only issued to those who have a legal residence permit. If you are a visitor, you will need to either have comprehensive cover or pay out of pocket.
The system is changing, and the Kuwaiti government is planning to establish a government-run health insurance scheme for expats, Dhaman, available through the Health Insurance Hospitals Company. When this scheme comes fully online, you will be able to register with Dhaman and use hospitals that are specifically built for the expat community.
The Kuwaiti health authorities say that cost differentials between the public system and the private healthcare system under Dhaman should be around a dinar (currently about US$3), with laboratory, radiology, pharmacy and other basic tests being free. At present, however, the Hawally centre, the first Dhaman hospital to open, is operating with private sector prices.
This is all because Kuwait is currently trying to discourage expats and visitors from accessing the public healthcare system, opening it up for use by nationals.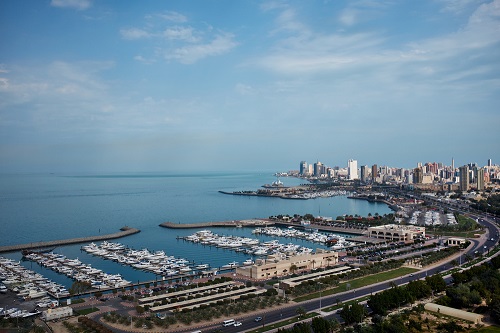 The Kuwaiti government is planning to establish a government-run health insurance scheme for expats
The government has also more than doubled annual health insurance fees for expats. Dhaman's CEO confirmed the annual fee increase in 2019 from 50 (US$165) to KWD130 (US$430) to cover primary and secondary healthcare. Public hospitals noted a 30% drop in foreign patients as a result.
Local experts predicted in 2018 that expats would be prohibited altogether from utilising public healthcare within three years, but the actual timing will depend on when the Dhaman system comes fully online.
The ministry also said that expatriates who have annual health insurance would need to pay the following costs, depending on treatment and length of stay:
• Outpatient/polyclinics: KWD10 to KWD30 (US$33 to US$96)
• Public wards: KWD10 to KWD150 (US$33 to US$484)
• Intensive care: KWD30 to KWD220 (US$100 to US$730) per day
• Private room: KWD50 to KWD300 ($165.70 to US$960) per day, not including surgeries, tests and x-rays
• Physiotherapy: KWD30 (US$100)
• Major surgery: KWD500 (US$1,657)
• Medium-risk surgery: KWD300 (US$968)
• Minor surgery: KWD250 (US$807)
• Surgery needing specialised skills: KWD600 (US$1,937)
• Kidney stone fragmentation: KWD150 (US$484) per session
• Outpatient one-day surgery: KWD100 (US$322)
• A maternity check-up: KWD30 (US$97)
• Natural delivery KWD400 (US$1291)
Maternity costs, as well as the prices for surgeries, were also increased.
As an expat, you may still be able to access some dental care in the public sector, if you pay out of pocket, but this may be restricted to the new Dhaman clinics once they are established.
The below are some sample public sector costs for expats, which were raised in 2017, but note that the dental system, including pricing, may change. Dental costs for expats and overseas visitors in the public sector underwent a steep rise recently, in an effort to fund, and ease some of the strain on, public dental care.
• Initial appointment and then for each treatment: KWD2 (US$6.61)
• Prosthodontics for the upper and lower jaws: KWD30 (US$100)
• Denture for either jaw: KWD15 (US$50)
• Partial dentures: KWD10 (US$33)
• Fixing of a mobile tooth: KWD5 (US$17)
• Extraction: KWD2 (US$6.61)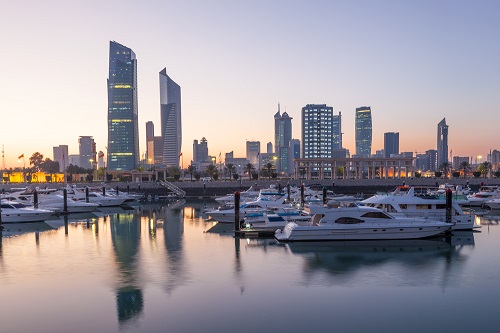 Dental costs for expats and overseas visitors in the public sector recently increased
How much does treatment cost in the private sector?
Even in the private sector, you will find that costs are still overall lower than in the West, particularly than in the USA. Private procedures include:
• GP consultation: KWD25 (US$80)
• X-ray: KWD15 (US$48)
• Cosmetic surgery: $497 for a consultation
• Laser eye surgery: US$200 for a consultation; around US$2000 and up for surgery
If you intend to seek private treatment in Kuwait, do your research thoroughly and ask for testimonials. It may also be worth relying on word of mouth recommendations from people you trust. Make sure that your chosen clinic accepts your insurance, and contact your insurance provider to check if you need pre-approval for your procedure.