If you are planning to relocate to the Baltic state of Latvia, your mental health will be one of your priorities. Your employer should sign you up with the national healthcare scheme, but some expats choose private cover in order to avoid long waiting times and so that they can access a higher standard of healthcare. Your entitlement to access public healthcare will depend to some extent on your country of origin. For example, if you are a member of an EU state, you will be able to use your EHIC in Latvia. We will look at some of your options below.There is provision under the Latvian national health service (NHS) for mental health care. Generally, you need a referral to see a specialist, but you do not need one to see a psychiatrist or an addiction specialist. However, mental health care in Latvia is not as extensive as it could be.
The World Health Organisation (WHO) estimated that 60% of patients attending a primary care physician have a diagnosis of psycho-emotional disorders, and mental health issues form a significant part of the disease burden in the country. As a former Soviet state, Latvia's ingrained attitudes towards mental health have tended to be somewhat old fashioned. At best, they have not been patient-centred, and at worst, the mental healthcare system was used as a tool for political repression.
The country's health authorities are seeking to address this and have devised a plan to improve access to mental health care for 2019-2020. €6.7 million was allocated from the state budget for this proposal in 2019, and it is estimated that the plan will require an additional amount of €20.1 million in 2020.
The plan proposes a number of measures to improve mental healthcare, including:
• Increasing the involvement of GPs in mental healthcare
• Successful cooperation between family GPs and psychiatrists
• Involving psychologists and functional specialists in teams dealing with mental and behavioural disorders to further improve accessibility of services
• Implementing preventive testing for children aged one and a half to five years old for mental disorders, as well as allocating appropriate funding for this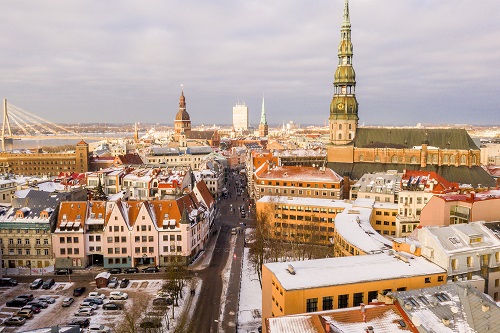 Latvia's health authorities have devised a plan to improve access to mental health care for 2019-2020
The Ministry of Health is also due to assess options for implementing state-financed care for home patients suffering from mental health issues.
The aim is to reduce the number of unjustified hospitalisation cases and to create observation rooms in hospitals to provide treatment for people suffering from mental disorders and drug addiction. In addition, the Ministry wants to develop and revise the provision of mental health medication, to ensure that patients get the medication that they need.
Latvia has also been working with healthcare organisations within the EU, in addition to the OECD. With the assistance of funding from the EU, a number of policy documents, such as the one above, have been developed to try to improve mental health care provision within the country. A number of small-scale initiatives have also been developed, such as the quality comparison of psychiatric hospitals.
The Psychiatric Inpatient Patient Experience Questionnaire for on-site measurement (PIPEQ-OS) has recently been adapted for use in Latvia. It encourages patients to participate in the mental health care system by giving feedback on their treatment. The OECD reports on the importance of high quality care for mental disorders in inpatient settings, and multiple psychiatric hospitals are being reorganised to improve accessibility and quality.
Thus, Latvia's provision is starting to come in line with mental health treatment in other OECD nations, but you may still find that there are gaps in the system. Many expats choose to take out private health insurance to cover their time in Latvia, and you may find more effective mental health care within the private sector.
You will find a number of private counselling and psychotherapy practices across Latvia, particularly in Riga. Therapists offer a number of specialisations, including:
• Psychotherapy
• Psychiatry
• Addiction and substance abuse
• Psychodrama
• Cognitive therapy
• Behavioural therapy
• Family systemic psychotherapy
• Child psychotherapy
• Organisational psychology
• Body mind therapy
• Sand play therapy
• Career counselling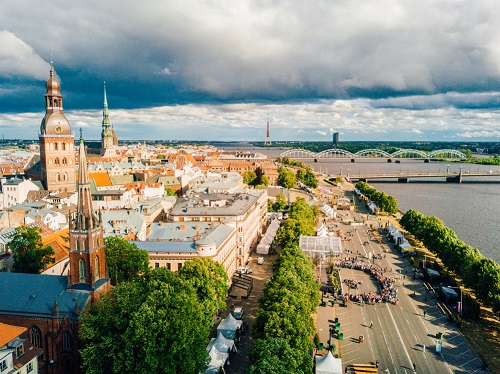 You will find a number of private counselling and psychotherapy practices across Latvia, particularly in Riga
A number of therapists are English-speaking. Do not be shy of asking for accreditation with professional bodies – there are a number of these relating to psychiatry in Latvia, such as the Latvian Psychiatric Association (LPA) – or for testimonials from clients. Latvia has only recently introduced laws that regulate the practice of psychiatry, however; the Law of Psychologists came into force in 2018. Under this new legislation, psychologists can conduct their professional activity in six areas of professional fields, including clinical and health psychology.
If you have difficulties in accessing mental health care on the ground, be aware that you may also be able to sign up with a therapist – including one in your home country – online. An increasing number of psychotherapists have gone digital and offer counselling sessions over platforms such as Skype.
In addition to accessing mental health services, whether in the public, semi-public or private sector, you can take care to safeguard your own mental health by getting plenty of exercise, eating healthily, and taking care not to drink too much alcohol. If you are working away from family and friends, keep in touch with them, even if only by digital means. Isolation can be a factor in mental health problems. It is also worthwhile reading up on the law with regard to mental health discrimination, in case you encounter any difficulties in your workplace.