Latvian healthcare operates on a two-tier system, with both a private and a public sector. Some prescription medication is available, on a reimbursement basis, if you are covered by the Latvian national health insurance scheme. You should not find it too difficult to access the medication that you need, but we will look at some of your options below. 
What is available
It is advisable to take your prescription medication into Latvia with you. You can usually take up to a three-month supply of medicine. Make sure that you keep it in its original packaging, as this will save you from problems at customs. It will also make it easier to identify your medication, or else a generic alternative, at your local pharmacy. 
For some prescription medication, such as medicine that falls under the Opium Act, you may need a medical certificate from your GP. You can check whether you will need this with your GP or with the Latvian diplomatic mission in your country. If you do, then take it into the country with you along with your medication. 
In Latvia, medication is quite strictly regulated. Latvian stakeholders in the pharmaceutical sector include the Ministry of Health, the State Agency of Medicines, and the national health service (NHS) itself, which is responsible for pharmaceutical regulation and reimbursement. Reference pricing is followed and prices are revised four times a year. 
The positive reimbursement list for outpatient care consists of three parts: 
100%: chronic, life-threatening disease or a disease that results in a severe, irreversible disability, such as rheumatoid arthritis

75%: chronic disease, such as IBS

50%: other chronic or acute disease 
Outpatient medication is thus classified into one of three reimbursement categories, and the patient pays the remainder of the cost. Medication during inpatient care is included in the cost of inpatient services (inpatient drugs are purchased by health service providers) and are provided for free.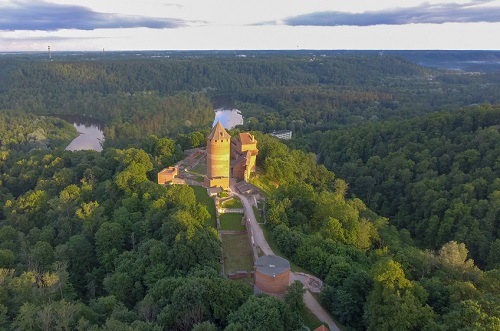 The NHS evaluates an application for a particular medication to be put onto the list using several criteria: 
Burden of disease

Therapeutic value of a pharmaceutical

Correspondence to treatment schemes

Cost-effectiveness of the product

Impact on the healthcare budget
In some cases, the NHS may approve the reimbursement of individual medicines that are not included on the positive list at present and when alternative treatment is not available. GPs need to request this for individual patients, and a council of specialists make the decision, depending on whether the medication is necessary for saving the life of the patient.
50% reimbursement applies for all nationally registered prescription medicines for children up to 24 months. 25% reimbursement applies for all pregnant women and women who have given birth within 42 days. 
If you are registered with the Latvian public healthcare scheme, you will thus be entitled to some prescription medication on a reimbursement basis. If you are not sure whether this applies to your medication, consult your GP or your local pharmacist. 
How much do prescriptions cost?
A recent report indicates that Latvian patients experience high out-of-pocket pharmaceutical spending. This is partly because they do not choose generic medicines. It suggests that patient preferences may be an obstacle in implementing policies relating to generic medication. Only about 21% of the population were prepared to choose generic medications. 88.7% of patients said that their doctor's opinion was the main factor determining whether they chose generic or brand-name medicines. 
If patients perceive information provided by GPs, specialists, pharmacists, family members, friends and the internet as positive, they are more likely to choose generic medicines. However, patients reported that good outcomes from brand-name meds made them reluctant to switch to generic medication. 
Having noted this, the penetration rate of generic medicines in Latvia is reasonably high. As an expat, you should find that your brand-name medication can be replaced by generics relatively easily. Some sample over-the-counter costs are as follows:
Ibumetin, a painkiller, will cost you around €1.89 for a packet of 10 pills 

Cough syrup will cost you around €8

Paracetamol syrup for children will cost you in the region of €3 to €4

Omeprazole will cost you around €3.45 for a packet of 20 pills 

Aspirin will cost you around €3 to €4 for 20 pills
Latvians tend to complain that they pay high over-the-counter costs, but analysis suggests that, whilst some drugs are more expensive, others are cheaper than elsewhere in Europe. 
How to get the care you need
Your first port of call for your prescription medication in Latvia should be your GP. Once you have registered with a local practice, you can access your local pharmacy for prescription meds. 
You can only obtain non-prescription medication online in Latvia. However, you should have little difficulty in finding a local pharmacy. For example, you may find a Mēness Aptieka (a popular chain), particularly if you live in a large urban centre, such as Riga. Some of the newer and larger pharmacies, such as Euroaptieka, may have consultation rooms with pharmacists. 
Note that there is a difference between pharmacies, which are the only places where you can access your prescription meds, and outlets such as Drogas, which is one of the Baltic states' largest cosmetic retailers, selling health and beauty brands.