As an expat living in Lithuania, you will need, at some point, to access dental and/or optical care, whether for standard check-ups or for emergency treatment. It is therefore a good idea to look at your options when it comes to dental and ophthalmic care before you move to the country. This article will take you through what you need to know. 
How to register with a dentist
There are many private dental practices in Lithuania, and the country is growing in popularity as a destination for dental tourism. If you are looking to register with a dentist, it may be worth asking for recommendations from friends or colleagues. 
When deciding which dental clinic is best for you, it is worth thinking about your specific requirements. For example, do you just want to have basic check-ups, or are you planning to take advantage of lower dental costs to have more sophisticated cosmetic dental treatment, such as implants?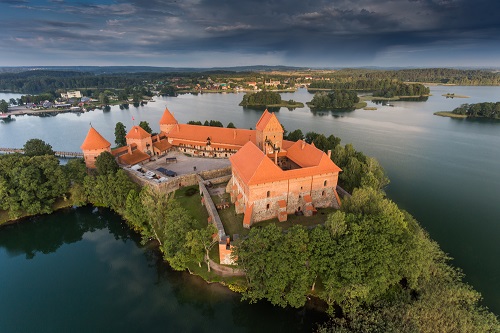 To what extent does national insurance cover dentistry?
Dental treatment is not covered by national health insurance, with the exception of dental prostheses for the following groups:
People of retirement age

Children up to 18 years old

People recognised as disabled or partially disabled
You will, therefore, need to take out a private dental plan or pay out of pocket. You will find that costs in Lithuania are significantly lower than elsewhere in Western Europe or the USA. 
Accessing private dental treatment
Treatments available in the private sector include:
Surgical and implant treatments

Dental replacements (prosthesis, crowns, bridges)

Zirconium crowns 

Porcelain veneers 

Dental fillings

Oral hygiene and teeth whitening 

X-ray
Some sample costs include:
Consultation: €15

Anaesthesia: €10

Dental X-ray: €8

Panoramic X-ray: €30

Composite filling: €50 to €70, depending on size of filling

Titanium tooth implant: €580

Metal ceramic crowns: €220

Temporary crown: €40

Complete single jaw denture: €360

Dental treatment for children: €20 to €60
If you have private insurance, remember to check with your chosen clinic to see whether they will accept your insurance, and you may also wish to check with your insurance provider to see whether you need pre-approval for any procedures, such as cosmetic dental surgery.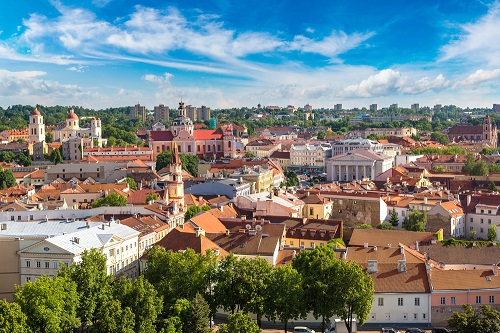 How to register with an optometrist in Lithuania
You will find a range of private opticians, including chains such as Vision Express, in Lithuania. Provision is better in the larger cities, such as Vilnius. You may wish to ask local friends or colleagues for their recommendations. 
Lithuania has a growing market share in optical tourism. There are a number of private clinics in which you can sign up for corrective eye surgery. 
To what extent does national insurance cover optical care?
Optical care is not covered under the national compulsory health insurance fund (CHIF), unless you have an accident to your eye, in which case you will receive free emergency treatment. Otherwise, you must seek treatment in the private sector for eye care.
Accessing private eye treatment
Costs in the private medical sector in Lithuania are substantially lower than in many European countries, and private sector healthcare has a good reputation in the country. LASIK surgery usually costs from €775 to €1580, but it can be cheaper. Do not be afraid to ask for references and testimonials. Your sight is extremely important and should not be risked on the basis of cost. 
Opticians will be private, and you should be able to access eye tests and spectacles/contact lenses with a high degree of professionalism. You should also find that the associated costs are reasonable.