If you are planning to live and work in Lithuania, or simply to visit the country, then you will find many opportunities to stay fit and well there. For example, you could partake in watersports or join your local gym. Alternatively, you may prefer to cycle or hike, while taking in the country's beautiful scenery. We will look at some of your options below.
Lithuania's Baltic coast often goes unexplored by Westerners, but it is worth a visit. For example, you may want to try windsurfing at Nida or hiking over the sand dunes. Some resorts have outdoor workout areas with training equipment that you can use for free. 
You can also go windsurfing, although you may not want to emulate the achievement of businessman Arunas Rinkevicius, who, in 2005, became the first man to windsurf across the Baltic Sea!
Kitesailing is popular, so this may appeal if you are someone who enjoys extreme sports. The country has a few kitesurfing schools, such as Kaitavimas, which organise kitesurfing classes in Nida and the towns of Palanga and Juodkrante.
Surfing itself is increasingly popular – most Lithuanian surfers come to the sport from kitesurfing initially. Lithuania has never been a big destination for surfers, since the Baltic tends to have wind swells rather than the big swells, but it is a developing sport. Lithuanian surfers say that the advent of the smartphone has made a difference, by making it easier to keep up with weather conditions.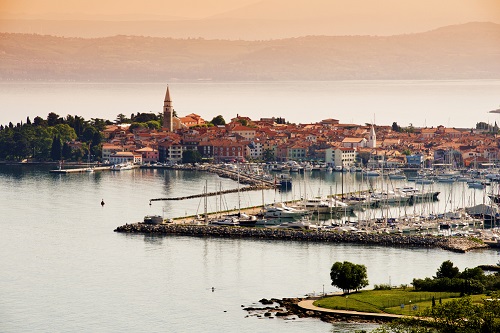 If you prefer mountains to the coast, then you will find both skiing and hiking opportunities available, too. Lithuania has a number of ski resorts, such as Snow Arena in Druskininkai, which is an artificial (indoor skiing) resort that also offers outdoor provision. Akmenynų and Birštonas are also well-known resorts. Liepkalnis in Vilnius (Žiemos trasa) is the biggest ski resort in the country and also has indoor ski provision. The largest ski resorts have up to two kilometres of slopes. Winters in Lithuania are not as cold as they used to be, but they can still be very cold indeed on occasion. Ice hockey is another popular sport in Lithuania. 
The country has 54 walking routes and five pilgrim walks, so if you are interested in hiking, this beautiful country is definitely a destination to consider. The area around the Green Lakes is one option, and the region around Vilnius itself is another. 
Locals recommend hiking along the coast from Šventoji to Klaipėda, and/or from Klaipėda to Nida on the Curonian Spit. Camping is not allowed on the Spit, so you will need to find accommodation in one of the local villages. You should familiarise yourself with the regions that do not allow camping before you set out. 
Nida to Smiltyne is also recommended as a hike or a cycle ride, and you will find that bicycle rental outlets are widespread. Lithuania offers impressive pine forests and some lovely rivers, which provide great views while you are exercising. 
As there are almost 3000 lakes in the country, you may want to try lake swimming. However, make sure that you take basic precautions, especially if you are inexperienced in wild swimming. Lake Plateliai in Samogitia is one option, and the district of Zarasai is another. Lakes in Aukštaitija National Park are also available. 
Make sure, if hiking, that you check what the weather will be like. Take some basic precautions if it is hot, such as sunscreen, water and a hat, as well as a waterproof, in case the weather turns bad. If you are heading into the mountains, be aware that the weather in such regions can change quickly. Watch out for mist and fog, for example, as it is easy to lose your way.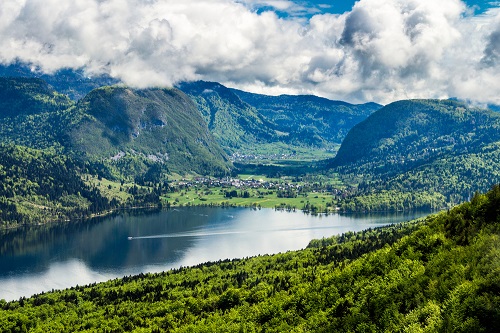 You will find a wide range of gyms and fitness centres in the country, particularly in the cities. Some are attached to hotels and have swimming and spa facilities. 
If you enjoy playing golf, you may want to book a golfing holiday in Lithuania. The country has its first 18-hole championship course at the Capitals Golf Club, and there are other courses available. 
Lithuanians also enjoy basketball, football, athletics and cycling. Professional athletes and trainers are educated at the Lithuanian Academy of Physical Education, and Lithuanians regularly participate in both the Winter and Summer Olympics. The country has regularly won basketball championships for many years, and the sport is often jokingly described as the country's 'second religion.' Football is popular, with Žalgiris Vilnius being the country's premier club, but the country still lacks infrastructure, such as stadiums. Rugby has been played in the country since the 1960s. 
You will find a number of spas and wellness centres in the country, which offer a variety of massages. You may want to try traditional mud therapies, for example. The country also has a high number of mineral springs. If you are interested in herbal medicine, then you are in luck, as Lithuania has a long history of phytotherapy (Western Herbal Medicine). 
In addition to exercise and relaxation, you may want to consider your diet while you are in Lithuania. The country is not necessarily known for having a healthy cuisine, with fried food, potato dumplings and potato pancakes all being regular features on the menu (although they are delicious!). However, you will find some vegetarian and vegan options, including the aforementioned dumplings and 'blinis.' 
Lithuania does have a problem with alcoholism, and you may experience a hard drinking culture, so be careful about your alcohol intake. 
Overall, if you watch your diet and make the most of your opportunities for exercise in Lithuania, you should have little trouble in remaining fit and well.