The Duchy of Luxembourg is a modern European nation with a wealth of fitness centres, spas and activities to enable you to keep fit and healthy during your stay in the country. The health authorities in the country have recently launched a number of initiatives to monitor the state of public health and encourage people to take exercise, such as 'Eat Healthily – Move More' (Gesond iessen, méi bewegen), Sports Night (Nuit de Sport), parkruns and Sport-Santé, which is designed for people with chronic illnesses.Luxembourg City, Ettelbruck, Esch-sur-Alzette, Diekirch and other urban centres have a number of gyms offering training programs, yoga, boxing, body pump, pilates and other forms of exercise. Luxembourg City has one gym exclusively for women (Flirty Fitness) and you can also take jazz or other dance classes.
Mondorf le Club in Mondorf-les-Bains offers rock-climbing classes and also has a thermal spa (the only one in the country) on the premises for you to relax. D'Coque, in Kirchberg in Luxembourg City, is an enormous stadium with a capacity for over 8,000 people and features gymnastics, volleyball, basketball and other sports.
Although the country has a number of beautiful towns, since it also has a section of the Ardennes forest and the Moselle river valley, Luxembourg is very rural, too: ideal for getting out and about in the countryside and enjoying the benefits of a connection with nature. There are hundreds of kilometres for you to hike: along the Moselle, in the Ardennes, in the Land of the Red Rocks, and the Mullerthal.
The European Ramblers' Association has awarded the Mullerthal the accolade of 'Leading Quality Trails – Best of Europe.' It's over 112 km and is made up of three large loops (routes 1, 2 and 3) in six stages, plus four additional routes. So there's plenty of opportunity for you to experience this forested, rocky landscape.
There are many beautiful walks in Luxembourg
Hiking park NaturWanderPark Delux is also popular, with 170 km of cross border routes between Germany and Luxembourg. And up in the Ardennes is the "Escapardenne Eisleck Trail" at just over 100 km. If you don't want to walk alone, you can sign up for a hiking holiday, as a number of companies run hiking tours in Luxembourg.
Because Luxembourg is so compact, if you're on a walking tour, you also have the opportunity of staying in a romantic old town such as Echternacht or Berdorf and taking advantage of the country's excellent restaurants, as well as camping out in the forest.
Many hotels in the country are signed up to the 'hiking without luggage' programme, which means that your heavy rucksack will be sent between hotels while you enjoy your walk, rather than you being weighed down by your belongings.
If you're into sailing rather than walking, then there are some great opportunities for you to do so: on the rivers Moselle, Sûre, Our and Alzette, as well as the Lac de la Haute Sûre. You can obtain permits, advice and lessons from the Motor Yacht Club Luxembourg, and information from the Fédération Luxembourgeoise de Voile, who also run sailing courses.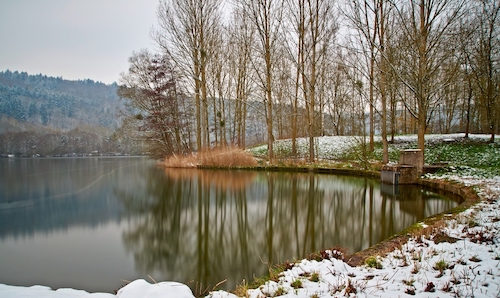 Luxembourg's lakes provide opportunities for watersports
The Union Luxembourgeoise de Ski Nautique will give you information and advice on water skiing, and you can go windsurfing on the Moselle and some of the lakes.
Nearly a quarter of Luxembourg's population belong to some kind of organized sports club, although there is no official national sport. Cycling is popular as much of the country is flat, and the Tour de Luxembourg precedes the Tour de France. The country has had success in cycling events, with a number of Tour de France winners hailing from Luxembourg.
Tennis is also popular, and has been an official sport in the country for well over 100 years: the oldest tennis club dates from 1902. If you're a cricket fan, you'll find there are a number of teams, such as the Optimists, but mainly populated by expats. The Optimists are part of the Belgian League.
Rugby has never been a major sport here, but it's growing in popularity. All of these sports are outclassed in terms of their following by football, which is very popular in Luxembourg. The National Division dates from 1913. There are also six golf courses in the country.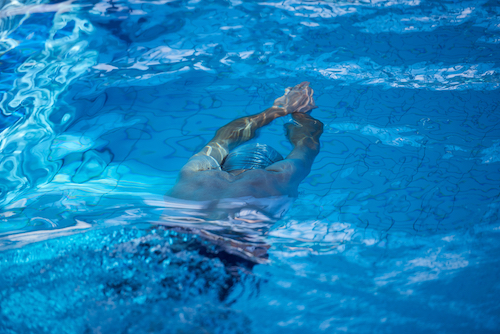 There are plenty of swimming pools to choose from
If you're into swimming, Luxembourg has a number of indoor and outdoor pools, some with saunas or Turkish baths attached. Wild swimming is also a possibility in some of the country's lakes.
For relaxation, Luxembourg also has a number of wellness centres and spa hotels: Hotel le Royal, Sporthotel Leweck, Le Clervaux Boutique (which also features a Hammam traditional Turkish bath), and more. The Yoake centre in the city runs a variety of spa and wellbeing experiences and therapies, and also runs wellness retreats both in Luxembourg itself and abroad.
Luxembourg has practitioners of acupuncture, naturopathy, osteopathy (now fully reconized and licensed by the health authorities), homeopathy, massage and kinesiology, in addition to Reiki. The Luxembourg League of Mental Hygiene offers wellness workshops, in addition to other forms of treatment for mental illness including counselling and psychotherapy. If you're a resident and registered with the national health scheme, you will also be eligible for reimbursement for some of your costs for homeopathic remedies, as these are covered under national insurance.
Luxembourg is famous for its excellent food and drink, but you can eat healthily in addition to eating well here. Luxembourg City has a number of vegetarian restaurants, as well as some vegan options, and most restaurants have a vegetarian choice.
Would you like to share your experience of life abroad with other readers? Answer the questions here to be featured in an interview!