Healthcare in Luxembourg is of a high standard and is covered by a two-tier system of medical insurance, comprised of public health coverage, the Caisse Nationale de Santé (CNS – National Health Fund), and optional private health insurance.If you are an expat employed by a company here, or if you are self-employed, you will be obliged to make contributions into the system in order to qualify for its benefits.
Registering With The Public Health System In Luxembourg
All citizens are covered under the public system, including expats. If you are an EU citizen and have an EHIC card, then you will be able to use this for emergencies, but not as a substitute for either full state or private coverage.
The Mutual Medico-Surgical Fund (Cause Médico-Chirurgicale Mutualiste), Luxembourg's national scheme, is comprehensive and it is also mandatory: you must sign up if you're working, self-employed, or simply resident in the country.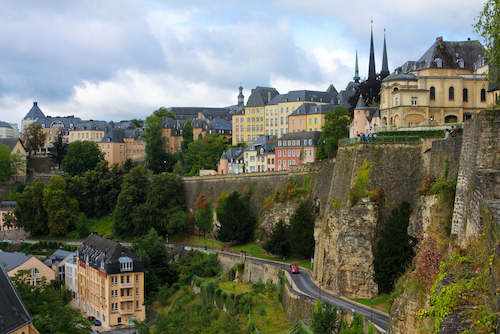 You must sign up for a health insurance scheme in Luxembourg
Your contributions will be deducted from your salary each month and paid into the Luxembourg Health Offices of the CNS, or the Caisse de Maladie, who govern health insurance along with nine other agencies.
If you are self-employed, you will need to sign yourself up with the Joint Centre of Social Security, and they will send you your social security card. If you are a cross-border worker then you will need to make sure that both you and your dependents are covered in Luxembourg as well as your country of residence. You will either need a Luxembourg social security card or to submit your documentation to the CNS, who can also co-insure you.
Your employer has to register you within eight days of your starting work. They will then be sent a form in which you will need to note down your family members, and following this you will be sent a social security card (Carte de Sécurité Sociale). This functions as your medical insurance card and you will need to take it with you when you first visit your local GP, and for any other hospital or specialist visits.
Once you've signed up, your insurance will also cover your:
• spouses
• partners
• children under your legal guardianship under 30 years old
• parents
• direct relatives or relatives by marriage to the third degree where they take care of the household of the insured person instead of a spouse
If you cease to be insured – for example, if you get divorced – you can still apply for national health insurance by:
• continuing to pay contributions following a loss of insurance, on the condition that you were insured for at least six continuous months immediately before you were uninsured and to submit the application within three months to the CCSS
• otherwise, by taking out optional insurance. Contributions will be paid from the date of your first request, but benefits may only be claimed after a period of three months. 

Registering With A Doctor In Luxembourg
You will now be covered for most health-related appointments. Luxembourg operates on a reimbursement system, so you will need to pay your costs upfront and then claim them back: usually you will be refunded within three weeks, for 80-100% of the costs. You will need to send your receipts, along with your social ID number and a bank statement, into the CNS.
The national health scheme covers:
• medical treatment 

• dental treatment 

• visual aids such as spectacles and contact lenses
• treatment performed by healthcare professionals 

• medical biology analyses 

• prostheses
• medicines 

• medical devices 

• hospital treatments and stays 

• therapeutic and convalescent cures 

• general and occupational rehabilitation 

• transport expenses incurred in connection with healthcare 

• palliative care 

• blood products and plasma derivatives 

• organ transplants 

• psychotherapy for mental disorders 

• chemotherapy
• radiotherapy
• haemodialysis
• procedures provided as part of preventive medicine schemes (children's vaccinations, mammograms, etc.)
• physiotherapy 

Emergency hospitalization should be reimbursed from 80 – 100%. Prescriptions will be reimbursed but not fully – usually up to 78%.
The CNS will settle the bulk of the cost directly with the healthcare provider and you will only need to pay the difference. Luxembourg does not have any private hospitals: they are all run by the CNS.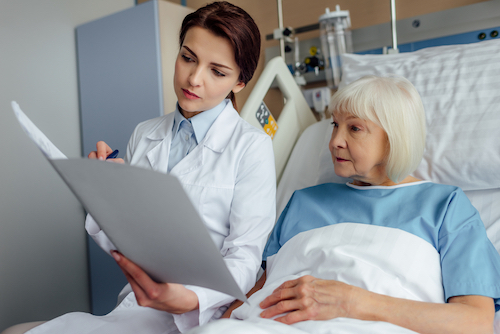 All of Luxembourg's hospitals are run by the CNS
If your dentist is linked into the CNS, then some of your dental or orthodontic costs will be covered, including dental implants.
Signing Up For Private Health Insurance In Luxembourg
Private health insurance will give you faster access to treatment and better facilities. Depending on the plan selected, it will also cover elective cosmetic surgery and more advanced dental treatment.
Note that there is now an optional scheme – the Guichet.lu – which is affiliated to CNS and which allows you a degree of extra cover via voluntary payments. This allows you to be reimbursed for extras not covered by the main national fund, or provides you with cover if you are no longer eligible for state insurance. For instance, if you were previously a dependent of someone who had public insurance and have now separated, you can apply to make voluntary payments.
The Guichet website will give you all the necessary information. Contributions are just over €100 a month; check to see if this is comparable to other forms of private cover.
Would you like to share your experience of life abroad with other readers? Answer the questions here to be featured in an interview!