Luxembourg is a tiny nation that packs an oversized economic punch. Nestled in between her larger neighbours Belgium, France and Germany, Luxembourg's per person GDP is amongst the highest in the world.Luxembourg's economic success is partly due to a diverse mix of exports. However, it is mostly the financial services industry that puts this sleepy state on the world stage. The G20 has listed the country as 'grey' (that is, somewhere in the middle) for its reputation as a tax haven. Strict privacy laws, flexible tax regulations and questionable banking practices have attracted big institutions trying to protect their assets.
Both Amazon and North Korea's Kim Jong Il allegedly have secret bank accounts in Luxembourg, which is the world's second largest investment fund centre. It's hardly surprising then that many of the world's largest businesses have a presence in Luxembourg, with expats supporting all manner of trade.
These expats usually find themselves drawn to the capital, Luxembourg City. While this is the biggest city in the duchy, it is tiny by comparison with neighbouring Brussels and lacks many of the perks of Paris or Berlin. Whilst the rush hour traffic jams would be familiar to residents of these mega-cities, the rest of the time, Luxembourg City rests quietly amongst its mediaeval splendour.
The city is filled with expats, many of whom have stayed much longer than they originally intended due to the quality of life. One of these expats, David Schrieberg, has spent 15 years in the country. He told Financial Times: "what I like about Luxembourg is that it is cosmopolitan and international, with 60 percent foreigners in the capital, and [it is] extremely live­able, precisely because of its manageable size."
A major advantage of Luxembourg's tiny size and excellent transport links is the ease with which one can get to any major city in Europe.
With so many expats already established in the country, there are plenty of services in place to support the expat lifestyle. International schools, business networking groups, meet ups and multilingual staff make it easy to live, work and thrive in the country.
Luxembourgers are a welcoming bunch and are passionate about sports, preferring to play at amateur level rather than watch the professionals. Expat families relish the relaxed pace of life and relative security, as well as the vibrant community.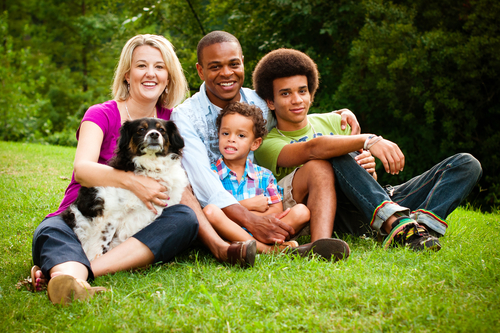 Luxembourg has a lot to offer families
If Luxembourg is a great place to settle with a family, what can it offer the tag-along spouses and expat kids? If the breadwinner is happily working away, what can their partners and dependents do in Luxembourg?
All EU citizens have the right to work and study in the country, visa free and with a minimum of paperwork. Even if an EU couple move to Luxembourg so one of them can take a job, there is nothing to stop the other seeking out work when they arrive.
Things are more complicated for non-EU citizens. Firstly, you must both have valid passports and the appropriate visa.
The most commonly used visa for non-EU expats is the family reunification one. This allows families to join the 'main migrant' in Luxembourg. This means that if your partner has a job lined up in Luxembourg, you and any dependents must apply under this scheme. The registered spouse or partner must be over 18, and dependent children must be under 18 or unable to care for themselves.
The crux of this visa is that the 'main migrant' must hold a salaried residence permit, with a wait of one year for the family to follow on. In certain circumstances, has been known to drag on. However, there is a method to speed this up.
Highly qualified expats from outside the EU may be offered a Carte Bleue Européenne residence permit in recognition of their much-needed skills. With this in hand, family entry and the right to reside are automatic.
On either the family reunification visa or any long-stay visa, new arrivals must register with the Immigration Directorate of the Ministry of Foreign and European Affairs, as well as with the local Commune. All new arrivals must also pass a medical check-up.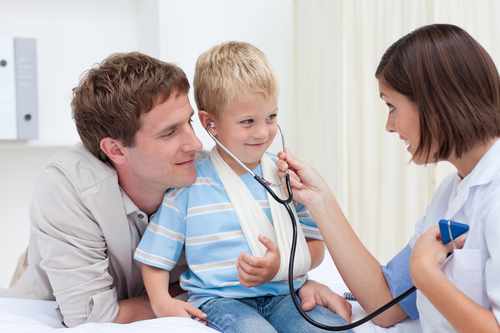 All new arrivals must pass a health check
Spouses, partners and dependents can all work in Luxembourg, but they are required to apply for a permit before doing so. The first permit is to cover part-time work alongside study or caring for the family. If you have been resident for less than a year, the job market is more restricted than for those who have been resident longer. The only roles available will be those that cannot be filled by local people or EU citizens. The National Employment Agency (ADEM) has three weeks to find a candidate before issuing a certificate which allows applications from anywhere.
If you are looking to work full-time, you must apply for a salaried worker residence permit. Under this visa, any job you apply for will be subject to the ADEM test, meaning that unless you have a particular skill set, you may find it difficult to find work.
There are a few limited opportunities to bypass the ADEM test, with the most common being to set up as self-employed. There are a select few jobs, such as journalist, web designer and dog groomer, which allow dependents to work for themselves but also register for social security.
Luxembourg is not a cheap place to live. The cost of accommodation is close to that of London and Paris, meaning many families will need a combined income to make ends meet. With the right skills, this shouldn't be a problem for skilled people or EU expats, but those from outside the EU who don't have specialist skills may find themselves struggling.
Have you lived in Luxembourg? Share your experiences in the comments below, or answer the questions here to be featured in an interview!