Luxembourg
>
Property
A Guide To Renting An Apartment In Luxembourg
Published Thursday November 30, 2017 (18:47:57)
Expats make up almost 47 percent of Luxembourg's population, and the country has over 170 different nationalities living within its territory. The concentration of expats in the Grand Duchy is higher than any other European country. Conveniently nestled in the heart of Western Europe, Luxembourg makes it easy to travel to the cities located around it, such as Paris and Brussels.
The capital, Luxembourg City, has a unique character that blends the old with the new. Having had its origins in the Middle Ages, the city remains home to several remnants of its past in the form of buildings and monuments. At the same time, the city's financial center, Kirchberg, is dotted with large modern avenues and skyscrapers. Culture is an important part of Luxembourg's character, and it has a large number of art galleries, museums and diverse restaurants.
Expats moving to Luxembourg will find that they can enjoy an excellent quality of life here. The country has a high-quality healthcare system and is a safe, secure destination to live with family. Expats with children will have a range of public, private, and international schools to choose from, and even though the cost of living in Luxembourg is among the highest in the European Union, most expats feel that the quality of life more than makes up for it.
Renting a home is usually the first option of expats moving to Luxembourg. Apartments are the most common type of accommodation available in the country, and they tend to be unfurnished. However, you may be able to find a few that come with furniture. The furnished apartments are usually leased for shorter durations. Even in an unfurnished apartment, you will usually have a fully equipped kitchen. Rental properties are advertised through real estate agencies and in the local newspapers.
Rent Or Buy?
Luxembourg attracts a large number of Europeans who come to work in the various industries that thrive within its borders. This can make it challenging to obtain inexpensive housing in the country, whether for rental or purchase. Most expats who live and work in Luxembourg prefer to rent, as properties for sale are scarce and extremely expensive. Housing rates in Luxembourg, especially Luxembourg City, have risen over the last few years. Expats should be prepared to pay anywhere between €1,200 to €2,300 per month in the capital city, depending on the location and the number of rooms. It is possible to find more affordable housing in the towns on the outskirts. Properties outside the city center also tend to be slightly more affordable.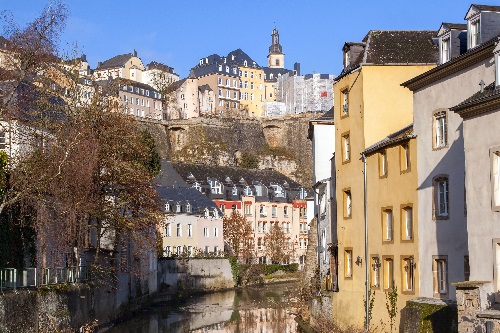 It is a good idea to rent a property first, to ensure the location suits you.
Expats who plan to live in Luxembourg for a long period of time may consider buying property. However, renting first is always a good idea, in order to familiarize yourself with the location. Also, selling a property within less than two years of its purchase incurs a type of capital gains tax equal to the prevalent income tax rates. You will also be required to pay tax on financial gains accrued from the property sale after deduction of the selling costs. Ownership of a property for more than a couple of years reduces the tax to half of the prevailing rate, so it pays to be sure that the property you're buying is the right one.
Where To Look
Property listings on websites are also a good place to begin, and Luxembourg has several real estate agencies in the country. In Luxembourg, owners rarely rent their properties themselves, and prefer to use an estate agency for this purpose. Real estate agencies earn a percentage of commission on each transaction, for instance a month's worth of rent plus 17 percent VAT in the case of rental housing.
Expats may also choose to go through a relocation agency, several of which offer personalized services aimed at enabling a smooth transition to a new destination. In addition to providing assistance in finding appropriate housing, these agencies can also help with the search for a school for your children and with the administrative formalities involved in relocating to a new country.
Student housing is easier to find, and such housing is usually available in close proximity to campuses. The University of Luxembourg Student Housing Unit website has an application form through which students can look for accommodation. Student housing is usually shared and furnished. However, expat students should keep in mind that the waiting lists for such housing can be long.
Both student and professional expats often consider shared housing as a viable alternative, especially if there are budget constraints. Websites like
appartager.lu
enable you to search for and post advertisements for flat-sharing opportunities.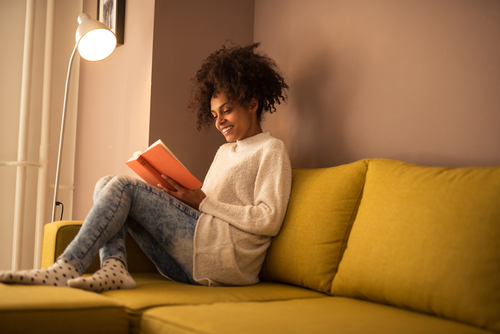 Student houseshares are easy to find.
A useful tool for expats looking for housing in Luxembourg is the housing observatory website, which was set up by the ministry of housing to accumulate information pertaining to the housing market, including prices. It is worth taking a closer look at the prices here before you begin searching for a house to rent. It is also important to check the energy performance certificate of the properties mentioned in listings, as this is a compulsory document that the owner must have. This document provides information on the energy performance of a particular accommodation, which is useful for any prospective tenant to look at before signing a contract.
Rental Contracts
Once you have selected a property to rent, you will have to sign a contract. Expats may consider hiring a translator, as the local languages in Luxembourg are German, French and Luxembourgish. Rental contracts are generally signed for a fixed duration, mutually decided between the landlord and tenant. Before the rental contract can be signed, you may be required to present your passport or proof of identification, proof of permission to work in Luxembourg, employment contract or recent pay slips and proof of income. Having these documents ready will enable you to acquire housing as soon as possible, and will also put you ahead of other applicants.
It is important to ensure that your rental contract includes the terms of tenancy, rental costs, date when the rent is due and any additional expenses, such as shared costs. The tenancy agreement must also inform you of how the contract can be terminated and what responsibilities lie with the landlord as well as the tenant. The landlord must provide you with a copy of the mandatory energy performance certificate of the rented accommodation. This is available for a period of ten years, and every owner and landlord in Luxembourg is required by law to have it.
Expats usually add a clause to their rental contract enabling them to terminate the agreement at any point after giving a three-month notice. This is in case professional commitments require you to leave the country. The three-month notice period is legally established, and tenants are required to pay the rental costs for those three months if they leave the apartment before the notice period ends. These charges may be waived if you are able to find a suitable tenant during that time.
For unfurnished apartments, the rental contract is usually signed for a period of three years, after which it is renewable every year, provided there is the three-month notice period. This, however, may be up for negotiation. Studio apartments may be renewable after a year, for six months, or for another year.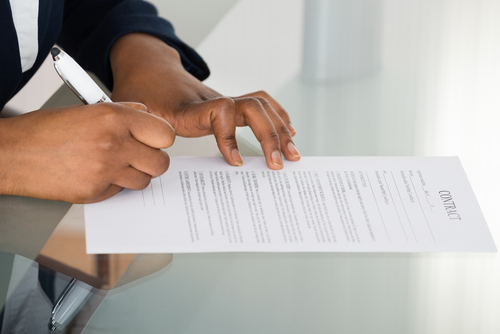 Make sure you understand your contract before you sign it.
Landlords or rental agencies may also ask for a rental guarantee to compensate for any default of rent payment or damage caused by the tenant. Expats should be prepared to pay this deposit or have the name of a potential guarantor that they can provide when signing the rental contract.
Tenants in Luxembourg are required by law to have insurance for their home. A tenant insurance policy will cover the house, as well as furniture and personal items in case of theft, fire, water damage or natural disasters. A content insurance policy is also required if you rent accommodation that is furnished by the owner.
Before you start living in the accommodation you have rented, you will be asked to sign the inventory, wherein the condition of the apartment is evaluated. The inventory can be part of the rental contract or a standalone agreement. If an inventory was not conducted, the landlord cannot claim the security deposit in case of damages to the property. The landlord and tenant usually create the inventory themselves, but a third party may be employed in some cases.
Rent Payment
The landlord and tenant mutually decide upon the rental rate. The law stipulates that the yearly rent must not go beyond five percent of what the landlord has paid as construction expenses or buying costs along with improvements made to the property. It is generally agreed that the rent is payable on a monthly basis.
If you have rented furnished accommodation, you should be aware that the rent asked of you must not exceed double the rent of an unfurnished accommodation of similar size.
Remember that if you live in an apartment building, you may also have to pay your portion of the common charges.
Expats must keep in mind that luxury properties adhere to a different rental procedure. The law lays down the definition of a luxury property based on the landlord's investment and the size of the property. If the rental contract does not state that the accommodation is a luxury property, the rental rules that apply to regular properties will be in effect.
Tenant Rights And Responsibilities
Expats will be happy to know that Luxembourg's rental system is favorable to the tenant.
After signing the rental agreement, the tenant must pay the monthly rent on the mutually agreed-upon date. The tenant is also obligated to pay utility charges, such as electricity and water, including common charges such as maintenance, if any. The tenant is responsible for any damage to the property, unless either the landlord or circumstances beyond the tenant's control caused that damage. Of course, tenants cannot make commercial use of a residential property (unless this use has been explicitly specified in the contract), cannot sublet without official agreement of the landlord, and cannot undertake any major alterations to the property without the landlord's consent.
It is also incumbent upon the landlord to adhere to certain responsibilities. The property must abide by a basic standard, which means that it should have a proper heating system and water supply. The landlord must also undertake repairs or replacement of elements that are not functioning properly.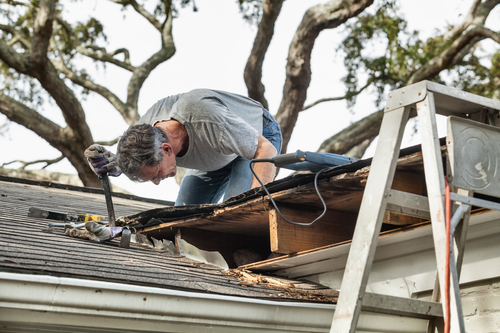 Landlords will be responsible for larger repairs to the property.
The Luxembourg Civil Tribunal oversees conflicts between landlord and tenant. In the case of rental conflicts, the resolution must come from a rent committee, which is present in all towns in Luxembourg.
Pets
Tenancy laws in Luxembourg state that a tenant may be disallowed from keeping too many domestic animals or any dangerous pets if there is a risk of damage to the property. However, landlords must ensure that the rental agreement does not hinder the tenant's private life, so blanket prohibitions on keeping pets are discouraged. If you have pets, or intend to get one, it is generally advisable that you include a clause in the agreement stating that you have the landlord's approval to house these pets on the property.
Terminating The Agreement
A rental contract may continue for an unlimited duration based on the same agreed-upon terms and conditions if neither the tenant nor the landlord has given notice to terminate the lease.
In order to terminate the lease, the tenant is required to give three months' notice. This duration may be reduced if the tenant is able to find a new suitable tenant for the property.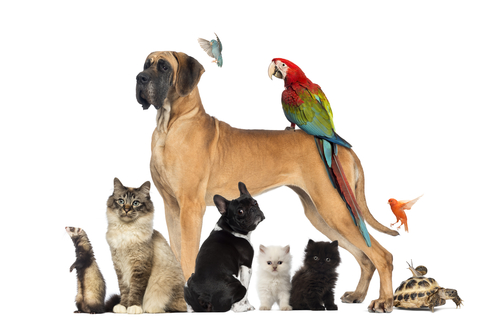 Pets are usually allowed, although there may be restrictions on number or type.
Landlords also have the right to terminate the lease for certain reasons, such as if the tenant fails to fulfill their responsibilities, if the landlord wishes to occupy the accommodation themselves, or if the property is taken over by the government or due to demolition.
Tenants have the right to take back their deposit once the inventory is evaluated and the keys are handed back to the landlord. If there are any problems with reclaiming the deposit, the tenant can demand its return through a formal letter specifying a deadline, or if necessary, take legal recourse.
Have you lived in Luxembourg? Share your experiences in the comments below, or answer the questions here to be featured in an interview!
Read more Luxembourg property articles or view our latest Luxembourg articles.
Discuss this article in our Luxembourg forum or Facebook group.
Read our comprehensive Luxembourg moving guide.
Expat Health Insurance Partners
| | |
| --- | --- |
| Cigna Global | Cigna has worked in international health insurance for more than 30 years. Today, Cigna has over 71 million customer relationships around the world. Looking after them is an international workforce of 31,000 people, plus a network of over 1 million hospitals, physicians, clinics and health and wellness specialists worldwide, meaning you have easy access to treatment. |