Anyone thinking about moving to the European Union should definitely consider its smallest member state, Malta. Every year, thousands of people move to this tiny island, attracted by its natural beauty, weather, relaxed way of life and low cost of living. This country also has historical links to the UK, and English is widely spoken among the locals.In the last few decades various industries, including financial services and online gaming, have flourished in this region. Malta therefore offers a number of interesting career opportunities for skilled professionals and entrepreneurs from across the globe. The island's entry into the EU and its adoption of the Euro are added benefits. This means that citizens from other member states are free to work and live in this country.
Of course, if you are planning to move to Malta with your family, there are several other aspects that you will have to look at carefully, like the education system. The facilities and curriculum available across the country may be quite different from what your kids are used to back home. It is therefore best that you familiarize yourselves with the Maltese education system beforehand, to avoid any major surprises.
Since Malta is a former British colony its educational setup is similar to that of the United Kingdom. With a lot of choices available, finding the right school for your children should be quite easy.
The Education System in Malta
The school year for most schools runs from September to June, though the timeframe may vary from one institution to another. The students in this country get more days off than their counterparts studying across Europe.
Like in most other places, education on this island is compulsory for all children between the ages of 4 and 16. Homework is an integral part of the system, regardless of the school. Some schools give their pupils as much as 2 hours of assignments to be completed at home each day. Many children sign up for extracurricular activities outside of school to increase their learning.
As a parent you can choose to have your child attend public or private schooling, depending on your preferences, requirements, budget and future plans. The majority of the state-run schools are coeducational; those who prefer a single-gender set up should consider a church-run or private school. The stages of learning will be more or less the same, regardless of the type of institution you choose.
Students usually begin kindergarten at the age of 3 or 4 and are trained on developing their language, logic, social interactions and motor skills in a fairly informal environment. There are no exams at this stage, though pupils are assessed on certain criteria by their teachers.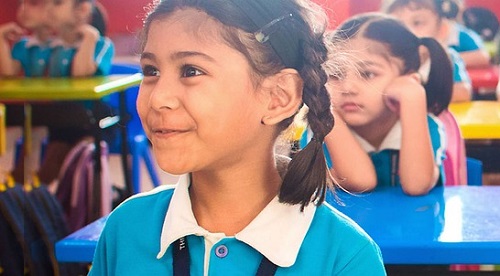 Children attend primary school until they are ten years old
© dcpl on Pixabay
After that, they go to a primary school from the ages of 5 to 10. A majority of the educational institutions lay emphasis on the social, intellectual, physical and moral development of their students at this stage. For 2 to 3 years, children are assessed on a variety of skills and progress reports are maintained. By the age of 8, students start taking formal exams, both oral and written. The exams taken at the end of primary school help trainers assess a student's academic abilities and progress.
Then, between the ages of 11 and 16, children attend secondary school. The lower secondary cycle consists of Form 1 and Form 2. In the final three years of mandatory education, i.e. Form 3 to Form 5, students can select certain subjects that they wish to study. Completion of this stage marks the end of compulsory education in the country.
After completing their secondary education, students have can choose whether to attend high school. For this, they are required to take their O level examinations and must clear tests for subjects like English, Maltese, mathematics, science, and a foreign language. High school, often referred to as the Sixth Form in the UK, lasts for two years. By then, the student is around 18 years old and should be preparing to take the A Level exams, which are mandatory for seeking admission to university.
Students who score well in the A level exams usually choose to attend university. Pupils who don't make the cut but are still interested in pursuing their education can opt for a higher secondary school.
Types of School
You will find a fairly wide choice of schools across the island, which can be classified into any one of the five types mentioned below.
Public Schools
More than 60% of Maltese children receive their education from public institutions. The state-funded schools on this island offer fairly high standards of education to all students, including expats, as long as they meet certain criteria. The pupils usually receive free tuition, transport and books. However, parents are required to pay for their uniforms and stationery required.
Most of the students in public schools are Maltese. This means that your children are likely to make friends with locals and integrate with society faster.
Public schools follow the local curriculum, which has been largely modeled on the British system. However, Maltese is the main language of communication and instruction. This may be a challenge for older children who are not familiar with the local language.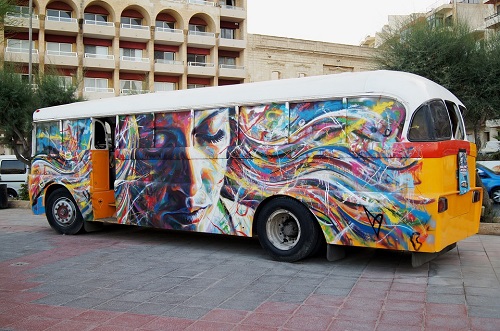 Transportation to and from school is usually free
© JannGW on Pixabay
It may be a good idea to have your children enrolled in a public school if they are quite young or if you are planning to live in the country for a long time. The procedure to register a student may vary from one school to another, but the documents required by most of the institutes include:
• Original passport or identity card
• Birth certificate of the child (in English, or a legal English translation)
• A written application or a letter indicating your interest to have your children enrolled
• Previous school records of the child (including progress reports)
• Proof of residence in Malta, stating that you live in the locality of the school (utility bill or rent agreement)
• Residence permit or any document proving freedom of movement
All the applicants are required to go through an interview round and a medical checkup. There is no guarantee that a student will gain admission into the school to which they apply.
Private Schools
In Malta, all private schools are overseen by the Ministry of Education. They offer their students a very high quality of education. However, this comes at a premium cost; in fact, the independent institutes in Malta are known to be more expensive than the rest of Europe. The high fees include registration, tuition, books, stationery and transport charges. Parents are also usually asked to pay a refundable deposit or a make non-refundable contribution to the school's bond or annual fund.
While the curriculum followed in these institutions is local, most of the teachers favor English as their language of instruction.
In spite of the exorbitant costs, there is a huge demand for private schools across the country. It is therefore best to put in your child's application as early as possible. Many parents take this step months, or even years, before their child is actually admitted.
The documents that you will need to submit to initiate the registration process are similar to the ones required by public schools. In almost all cases, the children (and often the parents too) have to go through an interview round prior to gaining admission.
Church Schools
Several private schools in Malta are affiliated with the Catholic Church. These institutes are called Church Schools and they are in high demand, since the quality of education is on par with private schools but the students are not required to pay a tuition fee, as the government covers the cost of the teachers' salaries. However, parents have to bear the costs of uniforms and school supplies; they are also asked to make an annual donation. This fund goes towards the non-staffing resources required by the institute.
There is bound to be some presence of priests and nuns in all church schools but the majority of the staff may include professionals from non-religious backgrounds. Since these institutes are also overseen by the Ministry of Education, the curriculum is similar to the local public and private schools. The language used for instruction and communication is generally Maltese.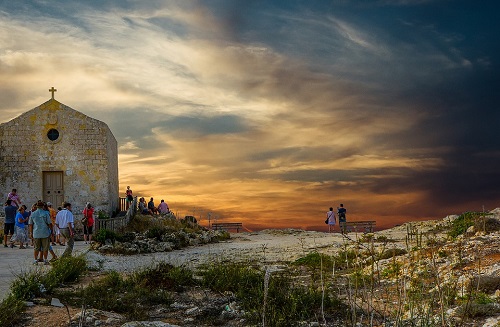 Church schools are popular but hard to get into
© kirkandmimi on Pixabay
Getting into a church school is not easy because of the long waiting lists. Entry is based on a lottery system and parents are therefore advised to look for multiple options until their child's admission is confirmed.
International Schools
There are a couple of international schools, which mainly cater to the foreign students based in Malta. Since the cost of studying in international schools is extremely high, many people find them unaffordable.
The institutes that are most popular with foreigners include the Verdala International School, QSI International School of Malta and International Vocational College of Malta. Though a strictly independent school, St. Edwards College is also favored by a lot of expats since it is based on the British public school system.
The learning programs offered at international schools is more varied; some of them offer more than one type of curriculum, like IGCSE and International Baccalaureate or IB. English is the main language of communication and instruction.
In spite of the high costs, space in international schools is limited and gaining entry may be a challenge. Parents are advised to get their children registered for enrolment as early as possible.
Other Schools
Some parents argue that under the Constitution of Malta (1964) education is compulsory but attending a school is not. Many families prefer to homeschool their children.
You will also come across a few schools that are dedicated to the education of children with special needs. Generally, children with disabilities in Malta have access to mainstream education, but for those who require individual attention, these specialist centers may be a more appropriate choice.
With so many choices, selecting the right school may seem difficult. It is therefore best to arrange tours and interviews with a number of institutes a few months prior to your child's enrolment date.
Higher Education
The percentage of early dropout in Malta is very high – almost 20% – whereas the EU average is 11%. Only around 85% of students aged 16 register for the School Education Certificate exams. According to the European Commission Report published in 2016, this country has the highest population of low-qualified adults in the EU.
However, this does not mean that people living in Malta have no access to higher education. More than 11,000 pupils attend the University of Malta, located in Msida. This includes around 650 international students. The Malta College of Arts, Science and Technology has centers spread across Malta and Gozo. Overseas universities are also in the process of establishing themselves on the island. All the universities offer full time and part time courses, from certificates to degrees or diplomas. Some of them are also affiliated with international educational bodies.
The Maltese government is trying to promote adult education by funding it. The residents therefore have access to a wide range of courses, free of charge, with classes in the mornings and evenings. Of course, not everyone is eligible for these programs so it is best to check before trying to enroll for them.
Further information can be found on the Maltese government's website.
Have you lived in Malta as a family? Share your experiences in the comments below, or answer the questions here to be featured in an interview!