Malta has a two-tier healthcare system. The National Health Service (NHS) is provided by the state and is responsible for public service delivery. In parallel with the NHS, there exists a private sector, providing services through a large number of clinics and a number of privately-run hospitals.As an expat, you have three main options for obtaining health system coverage in Malta:
1) Use public health insurance, which you will be required to support with income-based contributions
2) Pay as you go at private clinics and hospitals
3) Buy a private health insurance plan
Eligibility For Public Healthcare As A Foreign National
The public portion of Maltese healthcare is funded through taxation. Expats who move to the country have to pay national insurance contributions to the social security fund. This works out as roughly 10% of the gross salary, and also applies to the self-employed. Foreigners covered under the Social Security Act are entitled to the same care as Maltese nationals.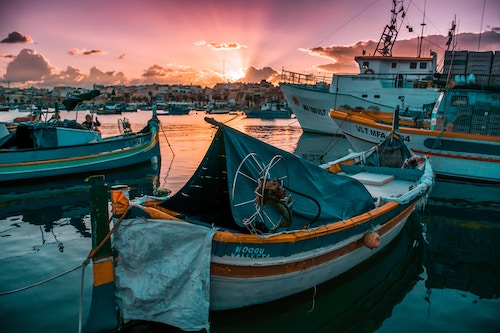 Paying into the state system entitles you to healthcare
EU citizens who are visiting are eligible to use the European Health Insurance Card (EHIC) and receive medical attention from public hospitals and clinics at no cost. The EHIC provides cover for necessary and emergency treatments but is designed to serve as a complement to health insurance, not as a substitute. Therefore, it is strongly recommended to take out private health insurance in addition to an EHIC.
Due to the bilateral agreements that the UK and Australia have with Malta, residents of these countries are able to receive free medical and hospital care for stays of up to a month.
Signing Up With The Health System In Malta
First of all, you will need to register with the Maltese Health Department Entitlement Unit, who will issue you a Certificate of Entitlement. You will then be able to apply for an e-Residency card through the Department for Citizenship and Expatriate Affairs. These will grant you a National Insurance number which will show that you are a taxpayer eligible for benefits in Malta, including free healthcare services.
With an increasing number of residents opting for private health insurance, there has been an increase in the number of private clinics and hospitals in Malta. Those under the private system pay every time they visit a doctor. Most doctors working in the private medical care system also work as general practitioners in the state-run hospitals and clinics. The Ministry of Health, Elderly and Community Care governs both the public and private healthcare systems.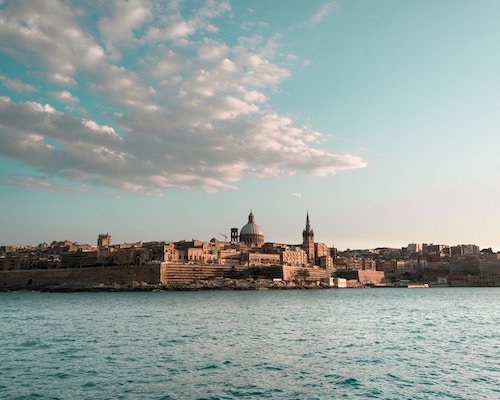 Private health insurance is popular in Malta
Many local residents choose private health insurance, while some prefer to make use of medical services on a 'pay as you go' basis. The major employers in the country usually hire private doctors on contract to attend to the medical needs of their employees.
Malta's private sector is good value for money compared to those of many other European countries. Taking out private health insurance is not mandatory, but it has advantages compared to the state health system. To avoid waiting lists and to access better-equipped facilities, an increasing amount of the population opt for private health insurance in Malta.
Registering With A Doctor
Regardless of whether you are going to opt for public or private care, you should initially register with a GP based in your area. After this point, any further treatment needed will require you to be referred to specialist doctors by your GP.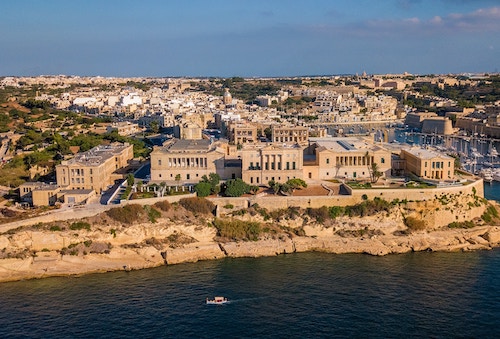 You will need to visit a doctor in your local area
You do not need to register with a specific doctor in Malta. Instead, you can register at a health centre and be assigned whichever doctor is on duty when you go for your appointment.
GPs offer treatment for acute and chronic illnesses, provide referrals where needed, and prescribe medications. In addition to this, they also offer health education and preventive care for patients. You rarely have to make an appointment as the system works on a first-come, first-served basis.
Home visits are provided, but these are only available after 8pm, and only for urgent cases. The Malta Memorial District Nursing Association offers midwifery and community care. The association is registered on a contract basis with the government health fund.
Keep in mind that GPs in Malta do not keep health records or test results. The patient is responsible for storing and transporting this information to medical appointments and visits.
Registering With A Pharmacist And Obtaining Prescriptions
There is no need to register with a pharmacist; patients are seen on a first-come, first-served basis and must bring their own medical records. Consultants and doctors are the only people permitted to prescribe prescriptions in Malta, and non-prescription medicines are often more expensive. The National Health Service repays any costs of prescription drugs when you use the public system.
Every locality in the archipelago has at least one pharmacy, and many have more. Pharmacies in Malta dispense medication, and some offer consultations with on-site specialists at certain times. On the islands of Malta and Gozo, nearly all pharmacies offer GP services during certain hours. Visiting a GP in a pharmacy comes under private healthcare, and costs around 10 euros. Patients are advised to call in advance to check consultation hours.
Would you like to share your experience of life abroad with other readers? Answer the questions here to be featured in an interview!