Mexico is a popular destination, with a booming tourism and hospitality industry. Many expats seek employment there, not only in the hospitality sector, but also in telecommunications, oil and gas, and more. Whether you are coming to Mexico for tourism or employment purposes, you may require a visa, which you can read more about below.
Will I need a visa?
If you are a permanent resident of the United States, Canada, Japan, the United Kingdom or a country in the Schengen Area, you will not require a visa to enter Mexico as a tourist, or for transit or business purposes. So, for example, if you are travelling from the UK and are visiting Mexico as a tourist, you will not need a visa. You will, however, need to complete an immigration form and have this with you when you enter and leave Mexico.
The British government website notes that there have been reports of bogus immigration officers operating within international airports. It is therefore suggested that you always refuse offers of help and instead head directly to the immigration office.
As a tourist, you will not be allowed to undertake any voluntary work or activity, or any form of paid employment. This includes volunteer work in human rights. You will need to get the correct visa from the Mexican embassy before you travel, and you will not be able to switch immigration status once you are in the country.
You may need a visa to undertake certain adventure or eco-tourism activities, like caving, potholing or entomology, particularly if they involve any scientific or technological research.
How do I apply for an entry visa?
If you are a British citizen, you can get an immigration form either when you arrive in the country – from border crossings posts or on-board flights to Mexico – or online from the National Institute of Immigration website. Note that due to the requirements of the online system, the advance option is only possible if your passport is valid for at least six months from the date you intend to enter Mexico.
If you are British and entering Mexico from the US, there will not be an immigration officer at the port of entry, but the authorities say that you will need to identify the nearest immigration office and clear your immigration status before you continue your journey into Mexico. The immigration office can usually be found close to the border area, and you can ask customs officials for an exact location. It can be a more complicated process to clear immigration once you have left the border area.
You may need to show immigration officials proof of accommodation and onward travel. If you have been invited to stay in someone's home, immigration officials may also ask for a letter of invitation from the person you are visiting. This should include as much information as possible, including the full names and contact details of both you and your host, as well as your address while you are in Mexico and the reason for your visit.
You will need an immigration form to leave the country.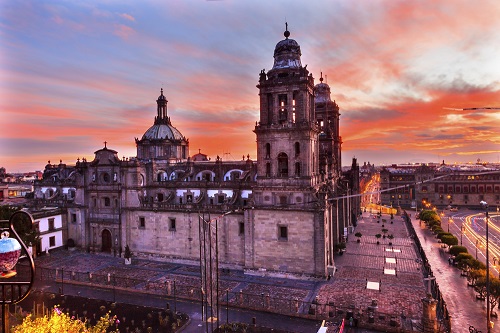 If you are a British citizen, you can get an immigration form either when you arrive in the country or online from the National Institute of Immigration website.
Forma Migratoria Múltiple
If you are a US or Canadian citizen, and are planning to be in the country for longer than 72 hours and for up to 180 days, you may need a Forma Migratoria Múltiple. This is issued to US and Canadian citizens, as well as those of other nationalities, for vacation purposes, and it is often referred to as a tourist visa, despite not technically being an actual visa.
Long-stay visa
To apply for a long-stay Mexican visa, known as an FM3, once you are in Mexico, you will need:
• A cover letter (in Spanish) requesting the FM3 – this must include your name, address, and a formal request to change your immigration status from tourist to FM3
• Your FFM
• Your original passport and copies of every page
• Five passport-standard photos
• A utility bill with your address
• Proof of sufficient monetary funds (usually the equivalent of US $1250 per person per month and an additional 50% of that amount for each dependant) – you will need your last three monthly statements
• Your marriage certificate, if applicable
Immigration visa / FM2
If you want to apply for Mexican permanent residency status or citizenship, you will need to apply for an immigration visa, known as an FM2. You do not have to hold an FM3 to apply for an FM2, but will be eligible after five years of temporary residence.
How long does it take?
An FFM will be immediate, but an FM3 can take up to a month. Whichever type of visa you are applying for, make sure you leave plenty of time before your trip.
How much does it cost?
A Forma Migratoria Múltiple costs $575 Pesos (appx U.S. $30) per person, but will be free if the trip is seven days or less and you cross by land.
An FM3 will cost in the region of $60.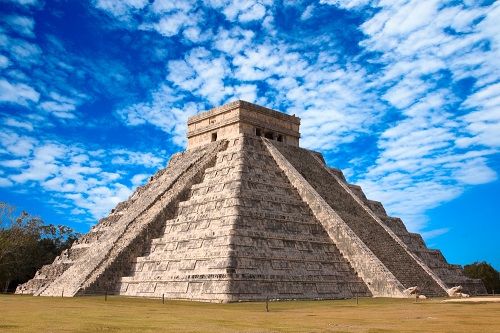 A Forma Migratoria Múltiple costs $575 Pesos per person, but will be free if your trip is seven days or less and you arrive in Mexico by land.
What will I need to apply for a work visa?
You will need a job offer in order to apply for an FM2 or an FM3 working visa. As noted above, you will be able to enter the country on a tourist visa, but this will not entitle you to work. Your prospective employer will then need to apply to the Instituto Nacional de Migración, and they will issue you with the relevant permit, which you will need to take to your local embassy or consulate for ratification. Once your local office has put a stamp in your passport, you will have 30 days from the day you arrive in Mexico to have this exchanged for a more formal permit, which will be in the form of a plastic card.
You will need to supply:
• Your passport
• A completed application form
• One passport-size photograph (taken within the last month)
• An employer letter covering your agreed salary and your relevant technical ability – you may also need a photocopy of the official ID of the person whose signature is on the letter
• Original qualification certificates and copies
• Originals and copies of your last six months' pay slips/stubs
• Proof of payment of consular fees (the cost of this may vary depending on your local consulate)
If you are self-employed, or are seeking a working holiday permit, it is best to speak to your local consulate about the requirements. Mexico can offer a short-term business visitor visa, which may suit your particular case, and also a working holiday visa.
Bringing a pet into Mexico
You can take pets into Mexico, but there may be restrictions on how many animals you can bring in by air. You will need two health certificates for each pet:
• A health certificate issued by an official authority or by a licensed vet
• Proof of vaccines against rabies and distemper, administered at least 15 days before your pet arrives in Mexico