Monaco is a wealthy country, a microstate situated on the Mediterranean and with a high standard of healthcare. It has been ranked by the WHO as being among the best in Europe. If you are working in the principality, you are likely to be covered by Monaco's public healthcare system, the Caisses Sociales de Monaco or CSM, and this should be adequate for your general healthcare needs, particularly if you have some form of private health cover in addition.However, many people also feel the need to look after their health and wellbeing via complementary therapies and Monaco is a good place to be if you are interested in this aspect of healthcare.
If you are resident in Monaco, you will find a wide range of complementary therapies here, from specialized treatment designed for specific conditions, to facilities for pure relaxation. There is substantial interest in complementary forms of treatment in Monaco, with the cultural centre of the Grimaldi Forum hosting recent presentations on alternative medicine.
In 2019 Monaco hosted its first ever health and wellness festival, 'In Your Element', in partnership with the Columbus Monte Carlo hotel and Monaco's World Class Gym. This included workshops on yoga, breath work, nutrition-based cookery sessions, holistic therapies including Chinese medicine, bootcamps, cycling and more, and was based on the four elements, Earth, Air, Fire and Water, as guides on how to live in synergy with nature. If you are interested in complementary therapies, it might be worth keeping an eye on this event if it becomes a regular feature of wellbeing in Monaco.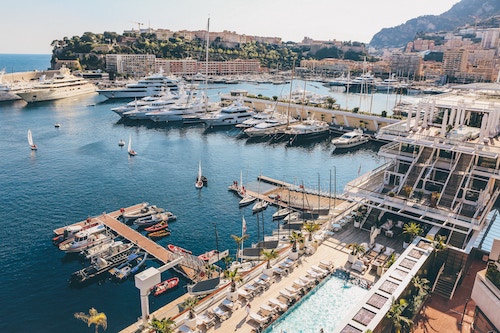 A number of alternative therapies are available
The principality also has a relatively extensive number of counselors. If you are a resident expat in Monaco you should have no difficulty accessing the therapy that you need and in finding a practitioner who is English-speaking. Many therapists are multi-lingual.
A number of complementary therapists in Monaco have trained abroad, including in the UK, and offer services with expats in mind. Monaco is obviously a major destination for high-end tourism, and this is reflected in the range and variety of treatments on offer.
Monaco's complementary health practitioners offer a range of therapies, including:
• sports massage
• anti-ageing massage
• weight loss
• nutritional coaching
• detox
• weight loss personal programs
• iridology
• aromatherapy
• stress
• anxiety management
• life balance
• alcohol issues
• exams and sport enhancement (teenagers and adults)
• sea sickness
• confidence
• emotional and relationship problems
• Chinese herbal medicine
• Shiatsu
• Feng Shui
• Facial Reflex Therapy
• Reiki
• Swedish massage
• deep tissue massage
• lymph drainage
• face lifting techniques
• Korean massage
• foot reflexology
• pilates matwork
• gymnastic chi-ball
Some clinics also offer therapies during pregnancy, such as acupuncture, hypnotherapy and reflexology, and treatments as complementary support for IVF treatment.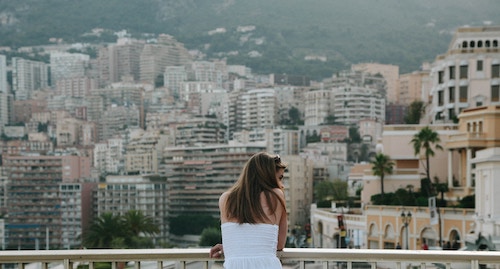 A huge range of treatments are available
You will also find professional herbalists offering phytotherapeutic treatment in Monaco: phytotherapy is a form of Western herbal medicine and may assist with conditions such as allergies or skin problems. This might not fall under your insurance, however: check your policy to see if it covers any forms of alternative treatment.
Your best approach to accessing therapies is via the phone book or Google: Monaco has a number of websites which list complementary therapies and contact details. In addition, if you are resident in Monaco, you will also have a range of opportunities to see counselors and other therapists along the Côte d'Azur as well as in the principality itself. Again, many are English-speaking and specialise in all areas of psychotherapy, from couples therapy to grief management counselling.
Some practitioners offer to come to your boat or hotel as well as seeing you in situ in clinics.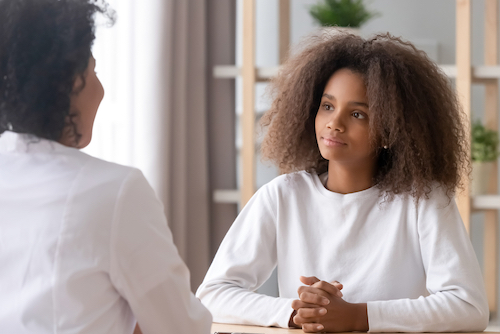 Psychotherapy and counselling are available
If you are experiencing mental health issues, you may be able to be referred to a counsellor by your GP. Doctors are permitted to issue psychiatric medication, although nurses are not, and you will be able to take your prescription to one of Monaco's many pharmacists.
Monaco also offers a variety of classes: for example, in yoga: you will find classes and workshops in Iyengar, Ashtanga, Hatha and other forms of yoga. There are also a number of Pilates studios in the principality and some hotels and other centres offer tai chi classes.
There are also a large number of osteopaths and chiropractors in the principality, including personnel at the world-class Monaco Institute of Sports Medicine and Surgery (IM2S). This will not be covered by national health insurance, so if you are not intending to pay out-of-pocket, you will need either a private policy which covers osteopathy, or mutuelle insurance.
Should you simply be looking for relaxation, Monaco has a wide variety of top class spas, some harking back to the principality's role as a winter resort for the wealthy during the late 19th century. The Monte-Carlo Bay Hotel and Resort, for example, offers a full range of beauty treatments in addition to massage and rituals from India, Japan, Morocco, Thailand, and Polynesia.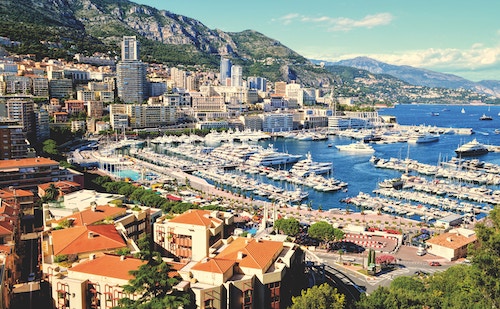 A number of spas are available for relaxation and stress reduction
The Fairmont Monte-Carlo Hotel offers ladies' days, including pearl and caviar anti-aging rejuvenation treatments. The 5 star Hotel Metropole hosts the Spa Metropole run by cosmetics brand Givenchy, featuring Crystal Stream rooms, a caldarium, an ice fountain and two lifestyle showers including mint mist and tropical rain.
For the majority of therapies in private practices, you will need to either pay out-of-pocket or take out private insurance which covers complementary therapies. Some mutuelles, which provide top-up cover between public health insurance and the full cost presented by healthcare providers, may also cover some forms of complementary treatment.
Would you like to share your experience of life abroad with other readers? Answer the questions here to be featured in an interview!