As an expat in Monaco, you will have no trouble in finding pharmacies which stock your prescribed medication. Moreover, prescriptions themselves are to some extent covered by the national health insurance scheme, the Caisses Sociales de Monaco or CSM, so if you are registered with the national health service in Monaco you should be able to obtain discounted medication, although you will need to apply for reimbursement.Monaco has a very high standard of healthcare: one of the best in Europe. There are a number of medical units of various types throughout the principality, including:
• 16 pharmacies
• 10 industrial pharmaceutical companies
• 1 wholesale distributor
• 1 public and 2 private biomedical analysis laboratories
• 4 health establishments, including the Princess Grace Hospital
How much do prescriptions cost?
In order to be eligible for reimbursement under the national health insurance scheme of Monaco, you will need first to be registered with the service. As a working expat, you will be registered for health insurance by your employer and contributions to the state insurance scheme will be deducted from your payroll. However, if you are unemployed, do not have an EHIC card, or have not been paying contributions into the French or Italian social security schemes, you will need to take out private cover except in the case of an emergency.
If you are hospitalized in Monaco, which is likely to be in the nation's main public hospital, the Princess Grace, then all your medication will be free of charge.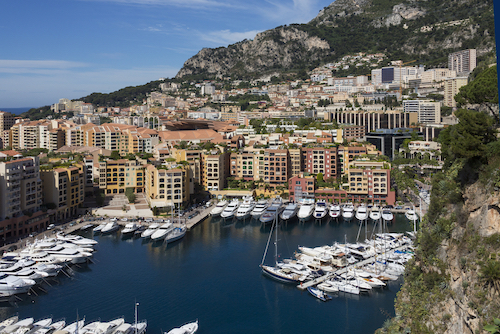 Expats are eligible for state healthcare in Monaco
If you need to get a prescription from your GP, you will need to pay some up-front costs and then put in a claim for reimbursement. Not all medication is reimbursable under the national insurance scheme, even though it may have been prescribed by a GP. Reimbursement costs will vary between 15% and 100% of the sale price.
In order to be covered under the CSM, a medicine needs to:
• be prescribed by a practitioner in accordance with any stipulated therapeutic indications
• be included on the list of reimbursable medicines
You will need to take your original prescription in to the pharmacist. The pharmacist is also allowed to swap a brand name medicine for a cheaper generic brand: ask them if this is possible in order to keep your medication costs down.
You will be given one month's worth of medication and prescriptions are viable for six months after they have been issued. In accordance with current Monégasque legislation, medicines not on the approved list are subject to prior consent from the SPME Medical Advisor. If this is the case with your medication, your GP must submit a request for prior consent.
How to get the care you need
Monaco's pharmacies are open during normal opening hours of around 9-5 but one will be open all night on a rotating basis, and on Sundays. If a pharmacy is closed there should be a list of neighboring open pharmacies placed on the door. If you need a pharmacy at night, then call 116 117 (calls are free). There is also a link to the on-duty website for both GPs and pharmacists below. In the case of an emergency, however, go to the A&E department of the Princess Grace Hospital.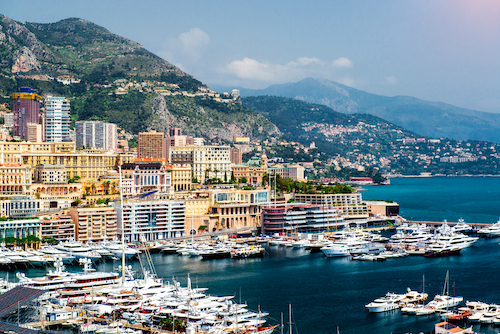 At least one pharmacy will be open out of hours
You will need to take along your medical treatment form (feuille de soins) with your prescription. The price of your medication will be printed on the feuille de soins. You will need to remove the stickers (vignettes) on the packaging and stick these on the feuille de soins in the space provided. You will not be able to be reimbursed if you do not do this. Remember to keep any other receipts from the pharmacist, too – you will need them if you apply for reimbursement.
You can usually pay via a debit or credit card but some of the smaller pharmacies might only take cash, so check with the pharmacist beforehand.
You will need to take the following to your local Caisse Primaire d'Assurance Maladie (CPAM) office or to your private insurance company if your policy includes prescription charges in order to apply for reimbursement:
• treatment form (feuille de soins), plus stickers from the packaging
• copies of receipts
• copies of prescriptions
• a copy of your EHIC if you have one
• your address of residence
• your bank details, including IBAN and BIC
Confirmation of your refund will then be sent to your home address.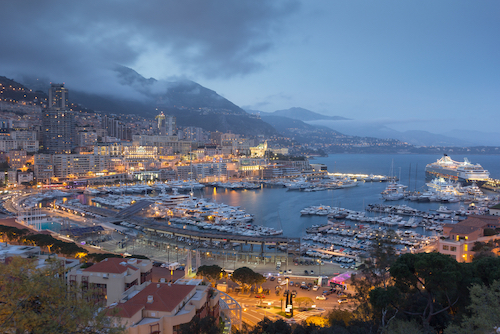 You will be refunded for the cost of prescribed medication
It is a good idea to keep a list with you of the medication that you or your family members are taking. If you have children of school age, make sure that their school also has a list of any medication that they are taking in the event of an emergency.
You can also pay out-of-pocket for over the counter medication. Currently an average pack of cold medicine will cost in the region of €11 and antibiotics will cost €17. Despite its reputation as a tax haven, the cost of living in Monaco, as regards things such as medication, is not as expensive as some neighboring areas of the Côte d'Azur.
Would you like to share your experience of life abroad with other readers? Answer the questions here to be featured in an interview!