Fancy freaking yourself out? No need to miss out on a spook-fest while you are living in the Netherlands. Here are some creepy destinations to give you the shivers.
The Prison Gate Museum, The Hague
www.gevangenpoort.nl
Just west of the Hofvijver, in the centre of The Hague, stands the foreboding Museum de Gevangenpoort, a thirteenth century castle gate which later became a prison. Its medieval jailers used torture to force confessions, meted out sadistic public punishments, and sentenced many of its occupants to death. Today many of these instruments of terror are on display and visitors can roam the rooms and feel the chill of their grim past.English-speaking tours take place at 14:15 on Saturdays and Sundays, and from Tuesday to Sunday during the school holidays.
Open Tuesday to Friday 10:00-17:00 and 12:00-17:00 at weekends. Free entry with Museumkaart or Rotterdampas.
The Witches Weigh House, Utrecht Province
www.heksenwaag.nl
Find out if a medieval court would have tried you as a witch by climbing onto the giant wooden scales at the little Museum de Heksenwaag in Oudewater. The 16th century museum tells the story of the persecution of witches and contains some eerie artefacts from the period, as well as audio-visual resources in Dutch and English explaining the history behind witchcraft.
Children are welcome at the Weigh House. There is a special trail, a play corner, and a certificate for all non-witches who pass the weighing test.
Open Tuesday to Sunday, 11:00-17:00. Free entry with Museumkaart.
Museum Vrolijk, Amsterdam
www.amc.nl
For a gruesome but educational experience, the peculiar medical exhibits at the Museum Vrolik will fascinate both young and old. Located on the ground floor of Amsterdam's Academic Medical Centre, south-east of the city, the premises is a house of horrors from medical history.
Much of the exhibition is devoted to medical anomalies such as conjoined twins and cyclopia. Shelves are lined with jars of unfortunate specimens pickled for eternity and display cases exhibit deformed skulls and skeletons.
For an additional fee, you can book a guide to tour the collection with you. Two weeks' notice is normally required.
Open weekdays 10:00-17:00. Closed most public holidays.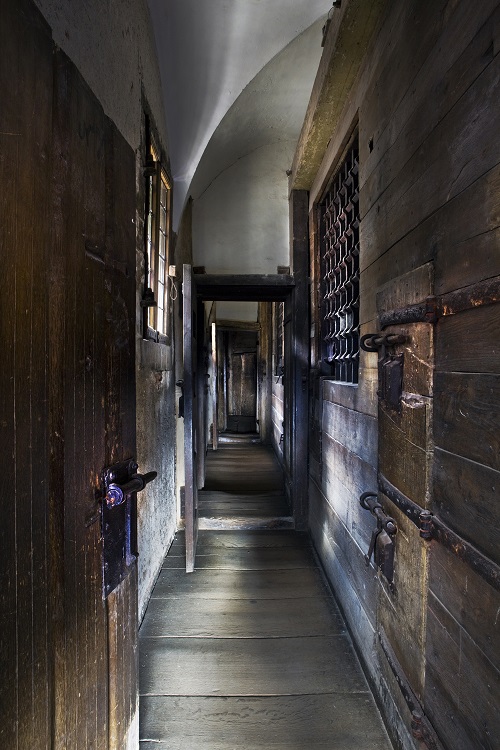 Walk the spooky corridors of the Prison Gate Museum
© Kees Hageman
The Real Escape Room, Dordrecht
www.realescaperoom.nl
Make a scary situation all the more terrifying by locking yourself up with it. The Real Escape Room in Dordrecht offers several sinister settings with riddles to solve in order to be released from your spooky surroundings.
The Wanna Play? room sees you imprisoned in the playroom of a ghostly little girl who loves to play with her macabre-looking dolls.
Another thriller is My Precious. This room, about a hidden secret and a love story that turns violent, gives you two attempts to succeed.
For horror, sign up for The Bath Room. This scenario seals you in a dark room, and contains creepy classics like grinning clowns, bloodstained shower curtains and menacing sound effects.
The games are for teams of 2-7. If you really want to give your group a fright, choose a late-night session on a Friday or Saturday, when the escape rooms stay open until 00:30.
Open Monday to Saturday. Opening hours vary.
The Virtual Reality Cinema, Amsterdam
https://thevrcinema.com
Taking suspense to the next level, this cutting-edge cinema is showing two thrilling virtual reality films that place you bang in the middle of the terrifying action. Can you escape from a psychopath in the terrifying The Peeler? Or perhaps you'd like to try your luck against the door-to-door knife salesman in Knives? There's a bar offering cocktails, wine, beer and spirits, should you need a stiff drink afterwards.
Open Monday to Friday, 12:00-22:00. Film choices may differ since article's publication.
The Haunted Castle at Efteling, Noord Brabant Province
www.efteling.com
For nail-biting family fun, consider a trip to Efteling. The fairy tale theme park offers almost 500 acres of attractions. The Spookslot, a haunted castle located in the centre of the park, offers the biggest fright, and besides this there are many other hair-raising rides. If the dark, gothic surroundings and ghoulish sound effects don't spook the kids, then the gnashing skulls and ghostly apparitions will.
Open daily 10:00-18:00.
The Dutch Funeral Museum, Amsterdam
www.totzover.nl
Located in Amsterdam's Nieuwe Ooster cemetery, in the city's suburbs, the Tot Zover museum is devoted to the creepiest topic of all: death. There's no shortage of coffins, post-mortem photography and funeral memorabilia to satisfy morbid tastes, as well as an exploration of attitudes to the inevitability of death to feed your intellect.
Paid tours can be booked in Dutch or English.
Open Tuesday to Sunday, 11:00-17:00. Free entry with Museumkaart.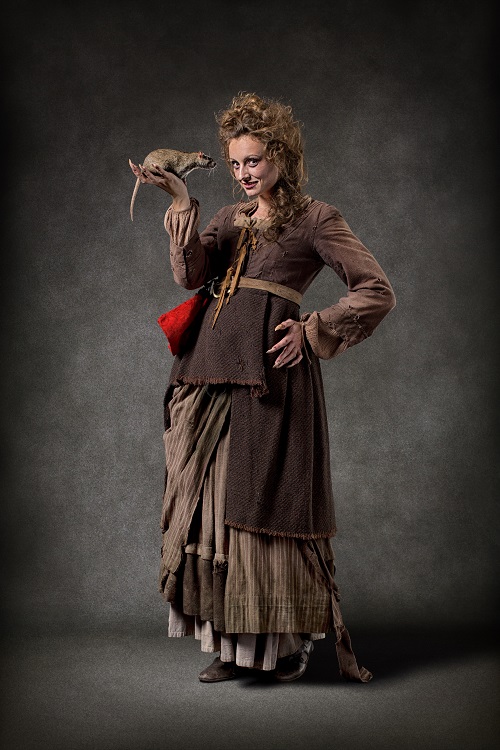 Visit the witches at the Amsterdam Dungeon
The Amsterdam Dungeon
www.thedungeons.com
Descend beneath the busy heart of the capital and go back in time to a terrifying world of torture, witches and autopsies. Actors in historical costumes interact with the visitors while smells, sounds, and scenery make it a multi-sensory experience. Tours last 80 minutes and run every 10-15 minutes.
Visit the website for details of special late-night events over the Halloween period.
Open daily 11:00-18:00. Check website for some exceptions.
The Mummies of the Kerk van Wiuwert, Friesland Province
www.wiuwert.nl
Discovered in 1765 by carpenters making repairs, four mummified bodies, thought to date back to the 1600s, lie still for eternity in the vaults of the Wiuwert church. Most fearsome of all is perhaps the male mummy, whose anguished expression and gaping deformed mouth is a frozen reminder of the hideous jaw abscess which most likely killed him.
Open Monday to Saturday, 13:00-16:30. From June to August, also open 10:00-12:00.
The Torture Museum, Amsterdam
www.torturemuseum.com
Lurking just behind one of Amsterdam's busiest shopping streets is a chilling collection of torture and punishment instruments. Providing information in eight languages, the exhibition takes you through a history of interrogation, torture and punishment and includes some grisly artefacts. The spiky Inquisition Chair; the self-explanatory Skullcracker; and the sickening Judas Cradle, which impaled its victims, are not for the faint-hearted visitor.
If you are appalled, then the museum has done its job, as it seeks to be more than just a horror show. By drawing attention to the abhorrence of torture and the death penalty, it hopes to educate its visitors about the important work of human rights groups. That some of these practices continue today is perhaps the most ghastly aspect of all.
Open daily, 10:00-23:00
What are your favourite spooky locations? Share your thoughts in the comments below!