With around 95% of the population in work, and unemployment continuing to fall, the Netherlands provides good prospects for those seeking work. The average annual salary is around 48,000 euros and workers aged 15 and above are entitled to a minimum wage.Work culture in the Netherlands
The Netherlands is well known for its excellent work-life balance, and ranks consistently highly in studies. It has some of the lowest working hours in Europe and the work culture is less formal than most countries.
Parents will often share work and childcare responsibilities and many will work a four day week. Across the labour market, a quarter of all men and three quarters of all women work part time.
Workers enjoy excellent protection with a working week that is capped at 45 hours, strict employment laws, and a social security system (volksverzekeringen) which provides financial support in the case of extended sickness or redundancy.
Do I need a work permit?
The requirements regarding work permits (TWV or tewerkstellingsvergunning) vary depending on your situation and your country of origin.
EU/EEA and Swiss citizens (and their families) do not require a residence permit or work permit to live and work in the Netherlands but they do need a valid passport to show that they are here legally.
If you are not EU/EEA or Swiss but have a close family member who is, you may still be able to work here but need to apply for residency. For more information, see the IND (Immigratie en Naturalisatiedienst) website.
For Croatian citizens, you must demonstrate that you have extensive health insurance cover and sufficient income in order to qualify for a work permit.
How do I get a residency permit?
If you are coming from outside the EU, EEA or Switzerland and wish to work in the Netherlands for more than 3 months, then you or your employer will normally need to apply for a residency permit from the IND. This permit is called a GVVA (gecombineerde vergunning voor verblijf en arbeid).
You will be asked for your passport and you will need to sign an antecedent's certificate where you make a formal statement about your criminal history. You may also be tested for tuberculosis.
In some cases, a work permit (TWV), rather than a full residency permit, is sufficient. This exemption applies to asylum seekers, students, seasonal workers and employees of international countries on a secondment.
Highly skilled migrants
Highly skilled migrants are employees who can make a considerable contribution to the knowledge economy of the Netherlands.
Highly skilled migrants from countries outside the EU/EEA and Switzerland require a residency permit. Sometimes an employer can initiate the residency process before the migrant arrives in the Netherlands.
Highly skilled migrants will need to demonstrate that they have an employment contract with a company or institution recognised by the IND and need to earn beyond a minimum income requirement. They will also need to meet some general conditions that apply to all non-EU applications.
What is the EU Blue Card?
The EU Blue Card (Europese Blauwe Kaart) is a special residency permit for highly qualified workers within the European Union. It is issued for the duration of the work contract in the Netherlands, up to a maximum of four years, after which time it may be renewed. To obtain the card, there is a minimum gross monthly salary requirement which is reviewed annually and is currently in excess of €5000.
To qualify, workers must have a university degree and possess a valid passport with at least 6 months remaining.
Where can I get help and advice on work and residency permits?
Across the country, there are special expat centres which help newcomers organise their papers and settle into their life abroad.
There are expat centres in Amsterdam, Eindhoven, Leiden, Rotterdam, The Hague and Utrecht which serve their cities and the surrounding area.
Not-for-profit organisation Access is also an excellent source of online information which has a Helpdesk service to answer your questions.
How can I find a job?
The Netherlands is not a big country and even its capital city is more like a village. Companies are often unable to source the talent they need from within the country and are keen to engage with international candidates. In such small communities, word-of-mouth goes a long way and networking can be highly fruitful.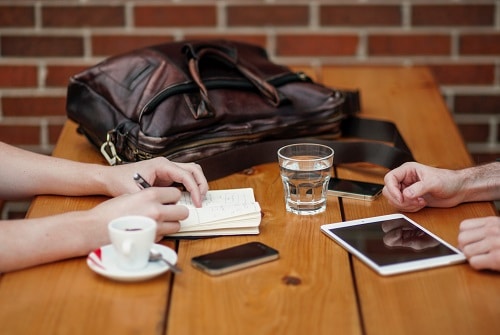 © Alejandro Escamilla
Job Agencies
You can send your CV to a recruitment agency or speak to an advisor. The following agencies specialise in placing international clients.
• Abroad Experience
• Adams
• Blue Lynx
• Careers in Holland (engineering/IT/science/technology specialist)
• Randstad (specialises in speakers of Danish, Finnish, French, German, Norwegian and Swedish)
• Undutchables
• Unique Multilingual
Online Job Boards
Two useful online job boards, which also offer information about career coaching and events, are HoiTalent and TogetherAbroad. Both sites allow you to search according to your native language.
Expat Events
Go along to the I Am Not a Tourist or IamExpat fairs. Here you can attend workshops, introduce yourself to useful contacts or potential employers, and speak to recruitment agencies that specialise in non-Dutch speaking positions.
Social Media
Update your LinkedIn profile to make it attractive to headhunters. Connect with the key players in the Netherlands in your industry and post relevant content to share your knowledge in your field. You can also use LinkedIn to search for jobs.
Joining groups on Facebook can also be a good way to connect with other people who work in the same sector as you. Events and workshops are especially useful for networking and training.
Following companies and organisations on social media can help you spot new openings.
Types of contract
There are three main types of contract in the Netherlands: permanent, temporary, and agency. It is recommended that you make all contractual agreements in writing.
Permanent Contracts
A permanent contract has no end date. If the employee wishes to terminate the contract, they will need to abide by the terms of the contract and the minimum notice period – usually at least one month. If the employer wishes to terminate the contract, they must apply for a dismissal permit from the UWV or the courts. It is a good idea to get legal advice if your contract is being terminated to ensure that you are being treated fairly and receive any redundancy pay you are due.
Temporary Contracts
A temporary contract is for a fixed period of time and has a start and end date. There is no dismissal procedure when the contract expires. For contracts longer than six months, your employer can include a short 'trial period' lasting a maximum of two months.
Temporary contracts cannot be renewed more than three times or last longer than two years. In these cases, the employee is automatically entitled to a permanent contract.
Agency Contracts
If you have a contract with a temp agency, they become your legal employer, even though they have hired you on behalf of another company. Agency contracts tend to have their own labour agreements and offer less protection from dismissal but give workers more flexibility to leave the job. They are not permitted to charge fees to employees.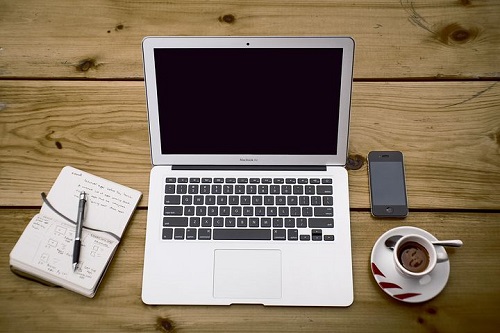 Holiday
You are legally entitled to 20 days' paid leave, although many firms will offer up to 25. Added to this are the national holidays, which include New Year, Easter, King's Day (27th April), Ascension Day, Pentecost, and Christmas. Some people also have the day off on Good Friday and Liberation Day (5th May).
Unemployment benefit
Dutch society helps protect those who have lost their jobs while providing good incentives to re-enter the labour market.
If you have worked in the Netherlands for at least 26 out of the last 36 weeks and are made redundant, you may be entitled to unemployment benefit (WW uitkeering). The length of time for which you are entitled to receive benefit depends on how long you were previously employed. The amount you receive depends on your previous salary and is capped at around €200 per day.
For the first two months, you receive 75% of your daily salary, and then 70% after that.
To get an estimate for what you are entitled to, you can fill in an online form (in Dutch).
While you are claiming unemployment benefit, you must be seeking work.
Sick leave
In the Netherlands, it is in the interest of the employer to take care of their workers and create healthy work conditions.
Employees on sick or disability leave are entitled to two years at a minimum of 70% of their wages. It is the shared responsibility of the employer and the employee to take appropriate steps so that the employee may regain their health and resume work as soon as they can. The law prevents employers from terminating the contract due to sickness.
What about freelancers?
Freelancers (ZZP/zelfstandige zonder personeel) make up 6% of the Dutch workforce. They are growing in number and the laws here are evolving to adapt to these changes in the way people work. Freelancers are entitled to maternity pay (ZEZ/zelfstandig en zwanger regeling), for example, and can receive subsidies to help them with fluctuating income, or with child care and rental costs.
All entrepreneurs must register with the chamber of commerce (KvK/Kamer van Koophandel).
What is the 30% ruling?
The 30% ruling (30%-regeling) is an 8-year-long tax benefit which allows expatriates to receive 30% of their income tax-free.
Other advantages of the 30% ruling include (1) the ability to switch your driving licence to a Dutch one without retaking the test and (2) the option of applying for partial non-residency status, which reduces the amount of tax you need to pay on assets.
To qualify, you need to be recruited by a Netherlands-based business from a country at least 150km from the Dutch border.
The tax break is only available to employees with a specific skill that is difficult to source within the Netherlands. There are also minimum salary requirements which vary depending on the age of the applicant.
If you change employer before the eight-year period is up, you can request a continuation of the ruling. You must have found a new position within three months of leaving the last job and you must be offering a similar expertise to the one you were initially recruited for.
How do I organise my tax?
The taxation rules are strict and you have to file a VAT (BTW) return every quarter. If you have a very small business, you can apply for exemption.
The tax year runs from January to December. You must file your annual tax return in the spring. Penalties for failing to do so can be severe so it is best to engage the help of an accountant. There are many complex rules and their expertise can often help you save money as they are clearer about your entitlements and exemptions. Some tax experts specialise in expatriate clients and their specific tax needs.
For more information about taxation, consult the tax office (Belastingdienst) website.
How can I get free legal advice for employment issues?
If you are experiencing problems at work, Juridisch Loket (Dutch), Rechtswinkel and Wetwinkel offer free legal advice.
Information about trafficking and exploitation can be found on the Fairwork website.