The Netherlands requires all residents to take out a health insurance policy, and insurers are not allowed to turn anyone away for basic cover, regardless of age or medical history. This can come as a relief to expats who have had cancer, since in many countries it can be difficult to get health insurance if you have a serious preexisting condition.Dutch health insurance covers all treatments and medications for cancer, as well as other serious and long-term conditions including mental illnesses, at 100% of fees. This means that most expats will not have to pay out for their cancer treatment: these should all be covered directly by the insurer.
This is one of the main positive changes expats will see when moving from the US to the Netherlands. Cancer care in the US can be prohibitively expensive, and although insurers will generally work with people to try to set up payment plans where necessary, treatments can still leave you severely out of pocket. This will not be the case in the Netherlands.
Standards Of Cancer Care In The Netherlands
The US dominates lists of the best hospitals in the world for many different conditions, and cancer is no exception. The Netherlands has only one hospital that is frequently found on lists of top cancer treatment centres: the Netherlands Cancer Institute, which is based in Amsterdam. The Institute has been running for over 100 years, and is still one of the best in the world, with new high-tech treatment options being added all the time.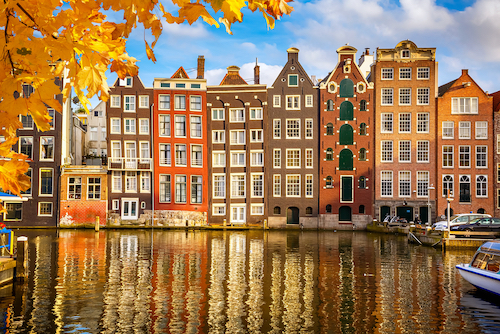 Amsterdam has one of the best cancer hospitals in the world
If you are living in or near Amsterdam, the Netherlands Cancer Institute will probably be covered by your insurance policy. However, it is worth double-checking with your insurer before you sign on the dotted line, since if you are not covered for treatment here then you may end up at a general hospital for your cancer treatment, rather than a specialised centre.
This highlights one of the main criticisms of the Dutch health system in general, and cancer care in particular: so much of your experience depends on the specific hospital or consultant you visit, and that will often depend on your individual insurance policy.
Unlike in some other countries, insurers don't just cover a range of medical needs and requirements — instead, they will cover treatment at specific institutions, from general doctors (huisarts) to hospitals and pharmacies. Before you sign up for a policy, therefore, it is important to make sure you know exactly which options are available. One of the main reasons why some people opt for a Restitutiepolis, the fullest cover with the highest premiums, is that most of these policies allow you to visit any healthcare practitioner you need.
Being restricted to specific providers can increase wait times, too. Particularly in larger cities such as Amsterdam and Rotterdam, if you have taken out a Naturapolis — the most popular type of insurance policy — you might find that you are competing with many other people to see a particular specialist who is covered by the most popular insurers.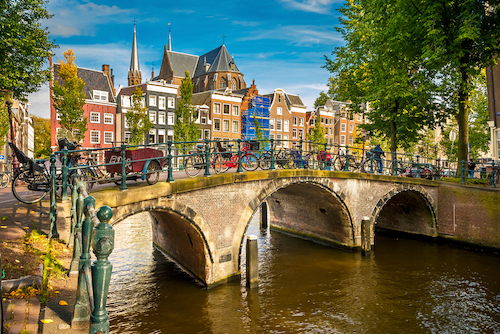 Waiting times can be long in the larger cities
Whilst it might be tempting to pick the insurance policy that seems to offer the best value for money and hope you don't need to see a specialist who is not listed on your policy, there is evidence to suggest that choosing the wrong policy can be the difference between life and death.
KWF, the Dutch cancer society, released a study showing that rates of survival often depended on the availability of specialists, both in terms of whether people's insurance plans covered visits to a particular institution, and whether that institution had specialists available even if cover was offered there. Some specialists were only scheduling in a small number of operations per year, meaning that people were either having to wait too long to be seen, or were being operated on by non-specialists who were more likely to make mistakes and provide lower levels of follow-up care.
Hospital spokespeople claim that the reason for the lower number of operations is the increase in other forms of treatment, such as chemotherapy and radiotherapy, meaning that operations are no longer always necessary. However, the arbitrary limits placed on the number of operations offered per year — as low as ten bladder cancer operations in some institutions — mean that if you are diagnosed with cancer towards the middle or end of the year, you are less likely to receive an operation even if you need one.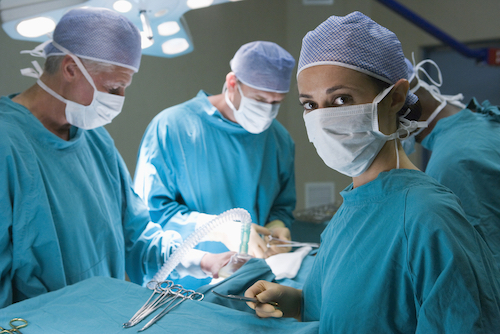 Some hospitals only allow a small number of operations each year
There is also the challenge of finding surgeons who are skilled enough to do the job. Without regular practice, it is easy for even a specialist to slip up and make a mistake during a procedure, and for a condition like cancer where the patient's immune system is already compromised, this can easily lead to drastic complications.
The time between first being seen and diagnosis of cancer is another cause for concern. A study in the European Journal of Cancer found that colorectal and prostate cancer patients in the Netherlands were particularly at risk of not being seen or diagnosed quickly enough, leading to longer wait times and an increase in mortality rates. Skin and breast cancer had the quickest diagnosis wait times, and in turn the highest levels of survival.
When you are deciding on your health insurance policy in the Netherlands, then, it is important to consider your current medical needs as well as your family history, if known. If you have had cancer, or if any kinds of cancer run in your family, it is worth checking which centres specialise in these conditions and making sure that any insurance policy you take out will cover you for treatment there.
Would you like to share your experience of life abroad with other readers? Answer the questions here to be featured in an interview!