At first glance, the state of healthcare in the Netherlands looks very positive. The country consistently ranked very highly in the Euro Health Consumer Index, which ran from 2005-2016. The Netherlands took the top spot for several years, ending up in second place throughout the overall history of the index.The Netherlands tends to rank highly in health surveys due to the large number of specialists working in the country, and the dedicated specialist institutions that deal with a variety of different medical issues.
However, diving deeper into the data, and talking to people who live in the Netherlands, paints a different story.
How Does The Health Insurance System Affect Quality Of Care?
The Netherlands requires all residents to take out health insurance, which comes from a range of providers. The government regulates the market, but the insurers are the ones people deal with directly when making their healthcare decisions.
It is easy to assume that getting insured is the hardest part: choosing an insurer, finding the right premium for your needs, and so on. However, the challenge continues even after you have found your Dutch health insurance.
For one thing, many expats do not realise that health insurers cover not just different levels of care, but different institutions. There are a range of options to choose from when you sign up, and somewhere in your policy it should tell you whether your level of healthcare availability is 'Free' or 'Limited' or something in between. This refers to the number of hospitals where you can be referred for treatment and the number of pharmacies from which you can pick up your prescriptions, as well as the number and types of treatments covered. This differs from the health systems of many other countries, where you can expect to be referred to a specialist institution for your needs, rather than being referred based on what is available in your insurance package.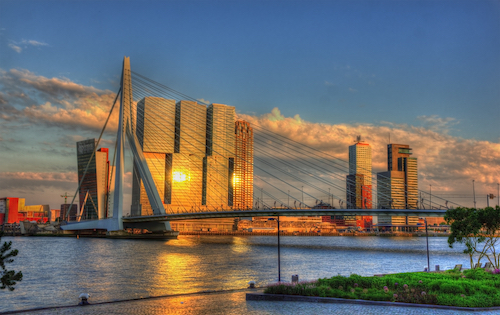 Your health insurance policy might not cover you in your closest medical facilities
Under the UK's National Health Service, for example, if someone visits a doctor in England with an eye complaint, they can expect to be referred to a specialist institution such as the Moorfields Eye Hospital in London if the condition is serious. Likewise, if you are in the north of England or Scotland and you need treatment for lung or heart problems, you might be referred to the Lancashire Cardiac Centre, which is one of the top instutitons for cardiovascular care.
Falling ill in the Netherlands, however, requires some juggling of insurance policies before a doctor can refer you on to a specialist. Although most premiums will cover a certain amount of specialist care, the institutions included in these plans might not be the closest ones to you, so you may find yourself either being referred to a non-specialist such as a doctor working at a general hospital, or you may need to travel around the country to find the right care.
The exception to this rule is what the government deems 'serious' ongoing conditions, such as cancer. These are fully covered by insurance policies and you will be able to see the specialist you need. However, if you have a long-term condition that is not in the 'serious' category, you might find it harder to get the care you need. If you are concerned about healthcare for a chronic illness, you should talk to your insurer to make sure this will be covered before you sign up for a policy.
Waiting Times And Referrals
If you book an appointment with your local doctor (huisart), then you can usually expect to be seen within a couple of days, although surgeries in city centres will be busier, so waiting times may be a little longer.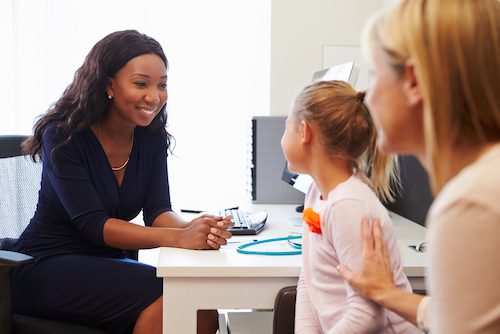 Some doctors offer walk-in appointments for urgent queries
Some surgeries offer walk-in appointments, which usually require patients to arrive early in the morning, as soon as the surgery opens, and to wait in order of arrival to be seen by a doctor. Most doctors will also offer emergency out-of-hours appointments and house calls where necessary, however these might not be fully covered by your insurance, so you may have some out-of-pocket expenses if you do this.
Once you have arrived at the doctor's surgery for your appointment, provided it is an appointment for a specific time rather than a walk-in, you should be seen within about 15 minutes. This is often touted as a sign of the efficiency of the Dutch health system, although some point out that the reduced waiting times result in shorter appointments and a 'wait and see' mentality that can make it hard for some people to get the care they need.
If your doctor refers you to a specialist, you may need to wait a few weeks before they can see you. Most people manage to see their specialist within one month of referral, although a small percentage of cases can take a couple of months.
Elective surgery shows similar waiting times, with most people being referred within four weeks and only a small percentage having to wait several months before they are seen by their chosen specialist.
Quality Of General Healthcare In The Netherlands
Assuming your insurance policy allows you to see the right specialist, you can expect a high standard of care in the Netherlands. However, standards of general care, care for minor conditions, and preventative care are often criticized by residents.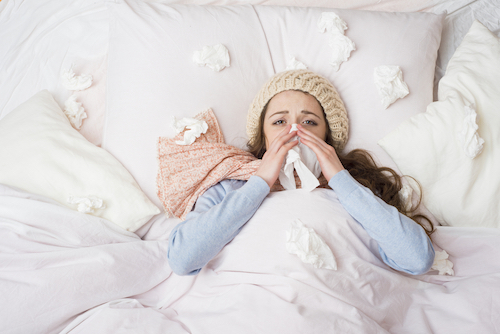 Visiting a doctor with a minor health complaint will probably result in advice to 'wait and see'
Tests such as smears for people at risk of cervical cancer happen less frequently than in other countries; some Dutch insurers will only pay out for a smear test every five years, even though the recommended frequency for those aged 25-49 is once every three years.
Visiting the doctor for a minor complaint, such as a virus, will often result in a recommendation to wait a couple of weeks, take some paracetamol, and see if it goes away. This will be familiar to many expats from the UK, where the NHS works on a similar model; however, expats from the US may be surprised at the reluctance of many huisarts to prescribe medication.
Antibiotic resistance is a looming problem in today's world, and the Dutch health system takes a strong stance on this, with most doctors refusing to prescribe antibiotics unless they deem them absolutely necessary. Although this is understandable in the face of the antibiotic resistance problem, many people claim that they have not been given antibiotics when they really were necessary, and that their conditions have worsened into something less easily treatable as a result.
Tests for allergies and intolerances, such as coeliac disease or lactose intolerance, can be hard to come by unless you pay a private allergist yourself. In theory these tests are covered by most insurance policies, however in practice doctors often recommend a 'try it and see' approach which comes under fire from expats and locals alike.
In summary, then, you can expect a high level of healthcare in the Netherlands when it comes to urgent and serious conditions. If you are coming from the UK then you will find the standards of care for general queries fairly similar to what you are probably used to, although the insurance system will present an added complication. If you move to the Netherlands from the US, you might be pleasantly surprised at the lack of expense for medical procedures, but trends like the tendency to refuse to prescribe medications unless deemed absolutely necessary may make it hard to adjust.
Would you like to share your experience of life abroad with other readers? Answer the questions here to be featured in an interview!