Citizens from European Union (EU) and European Economic Area (EEA) countries (as well as Switzerland) who are moving to the Netherlands are automatically entitled to Dutch work permission, which is essential to secure employment in the country. If you are from any country outside of these areas, it is likely that you will only be hired in exceptional circumstances.As an EU/EAA national, you are entitled to enter the Netherlands and work freely. You will need to register with the personal records database within five days of your arrival in the country if you intend to stay for more than four months. Upon registering, you will be issued with a Citizen Service Number (BSN), which will enable you to complete essential basic tasks such as opening a Dutch bank account and paying taxes.
Highly-skilled workers are in huge demand in The Netherlands with the country especially keen to fill vacancies for engineers, IT specialists and jobs relating to finance.
To apply for a job in The Netherlands, you will typically be required to send your CV and a covering letter in response to an advertisement. However, Dutch employers approve of a proactive approach so, if there are no vacancies that appeal to you, you could send out some speculative applications to companies that you would like to work for. One of the most popular sites to find vacancies online is EURES (European Employment Services), though this is only suitable if you are from the EU, EEA or Switzerland.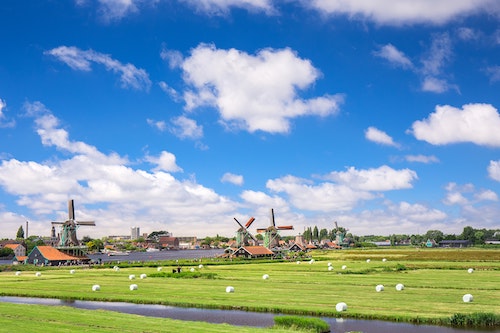 Highly skilled workers are in great demand in the Netherlands
For most jobs, your CV can be written in English, though it may still require some amendments to make it suitable for the Dutch market. Start with your personal details, including your gender, if it is not obvious from your name. Next, list your work experience, including relevant voluntary ventures, and education. Your CV should be short and concise, ideally fitting one side of A4, though absolutely no longer than two A4 pages. Dutch employers value a work-life balance, so it is important to add detail to your section on hobbies and interests to represent a full personality.
Due to both the UK and The Netherlands subscribing to the Bologna Process, any qualifications gained in the UK are directly comparable to the Dutch equivalent. This means that prospective employers should have no trouble recognising them on your CV and quickly understanding your level of education. Being educated to Bachelor's degree level or above will increase your chances of finding gainful employment.
When you are shortlisted for a job and make it to interview stage, it is usual to be invited to several interviews with different members of staff. If you have yet to relocate, you may be invited to participate in a video or telephone interview instead. Occasionally, employers use assessments to filter candidates. At each stage of the interview process, it is important to dress professionally and arrive punctually; Dutch employers generally regard lateness as disrespectful. For interviews, remember to take details of references from former employees along with you.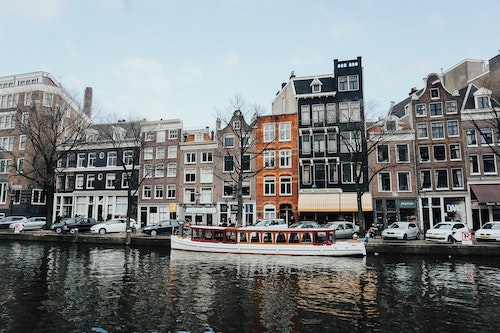 Speculative applications are common
If you are in the position to take advantage of them, seasonal jobs can be a great way to travel the country, experiencing different cities whist simultaneously giving your CV a boost and earning you some cash. The Netherlands has a plethora of summer jobs in its tourism industry, particularly, as well as offering opportunities in bars and restaurants; even childcare, to the right applicants. Temporary jobs are also popular in The Netherlands and can be found via websites such as Adecco.nl.
You may choose to consider volunteering if you are unsure of the nature of work you would like to do, though this is not always a viable option financially. Voluntary work can provide valuable experience if you are struggling to fulfil the work experience section of your CV.
Another effective way of bypassing some of the barriers to finding work is by networking. Many jobs can be found through social media and personal contacts in The Netherlands, particularly for those who seek to connect with likeminded expats on platforms such as LinkedIn.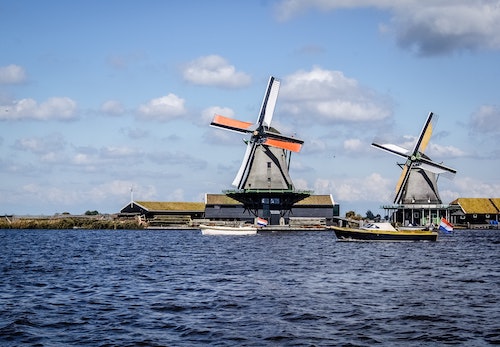 Teaching English is less common than in other countries
Unlike many other European countries, there are fewer opportunities to teach English as a foreign language in the Netherlands as Dutch nationals are generally taught English in school from an early age so overall fluency is already high.
Conversely, this is good news if you have limited or even no knowledge of Dutch; as English is the country's business language, this means that there are plenty of employment opportunities for native English speakers.
However, it is fair to say that a working knowledge of Dutch will increase your chances both of initially securing employment and of being promoted. For jobs where networking is required, proficiency in the language is essential.
Minimum wage in the Netherlands is reviewed twice a year and currently set at €1,615 per month for individuals over the age of 23. For those younger than 23, the figure varies. Dutch employees generally clock between 36 and 40 hours a week and many businesses endeavour to finish work within these hours to eradicate the need for overtime so that individuals can enjoy a higher quality of life outside the workplace.
Would you like to share your experience of life abroad with other readers? Answer the questions here to be featured in an interview!