The healthcare system in the Netherlands is made up of mandatory health insurance, run by private companies but regulated by the government. Everyone who is living and working in the Netherlands is required by law to sign up for a health insurance policy, with very few exceptions.
There are three levels of health insurance in the Netherlands: Budgetpolis, which covers the most basic requirements and has the lowest premiums; Naturapolis, which most people believe provides the best value for money, since premiums are reasonable and cover is high; and Restitutiepolis, which has the highest premiums but reimburses 100% of expenses.Keeping your costs low might seem to be a straightforward decision, then: just go with Budgetpolis. But decisions are rarely that simple, and healthcare in particular is fraught with unknowns.
Budgetpolis: Pros And Cons
The most obvious advantage of Budgetpolis is the low premiums. Budgetpolis generally starts at around €100 per month, with an excess (eigen risico) of €350-400. Insurers are not allowed to turn you away for a basic policy, regardless of your age or any pre-existing conditions.
However, with Budgetpolis you will only be reimbursed for up to 50% of the cost of your treatment, so fees can quickly add up. Also, if you require services outside of the usual GP practice and hospital treatments — for example, if you need to see a physiotherapist or a chiropractor — then you will probably find that these options are not covered at all.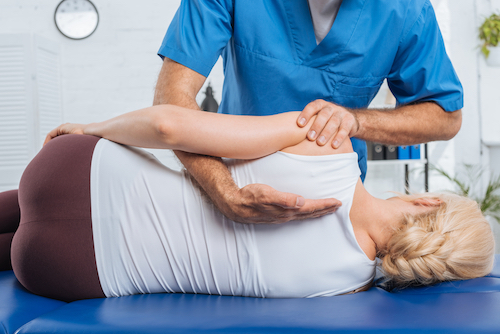 Chiropractors are not covered by Budgetpolis
Not all insurers offer a Budgetpolis, either. Some will say that their most basic policy is the Naturapolis, which is the most popular policy throughout the country. Although insurers are not allowed to turn anyone away, they are allowed to decide which types of policy they cover, which in principle can mean that some insurers do not cater for those on the lower end of the budget scale.
Naturapolis or Restitutiepolis?
If the Budgetpolis sounds like it doesn't cover enough options for you, then the Naturapolis or Restitutiepolis are your other options.
As mentioned previously, the Naturapolis is the most popular health insurance option in the Netherlands, since the premiums are not much higher than the Budgetpolis but the cover is far better. You can expect to pay around €130 per month for Naturapolis, and to be reimbursed for up to 70% of most medical expenses.
Restitutiepolis has the highest premiums, in some cases edging above €200 per month, but reimburses 100% of the costs of medications, treatments and appointments. If you do not suffer from a specific long-term condition but you do visit the doctor regularly, or if you want full peace of mind when it comes to knowing you are insured for every eventuality, then the Restitutiepolis might be the best option for you.
Selectables And Extras
One of the main ways to keep your insurance costs low is to uncheck any boxes that add extras onto your premiums. These are sometimes hidden in the small print, so it is worth reading your documents carefully before signing up, and making sure you have ticked all the right boxes before proceeding to the next page.
Common selectables in the Netherlands are dental costs, which are not covered by most general policies; physiotherapy; alternative healthcare such as homeopathic and holistic remedies; and health insurance that covers you while you are abroad.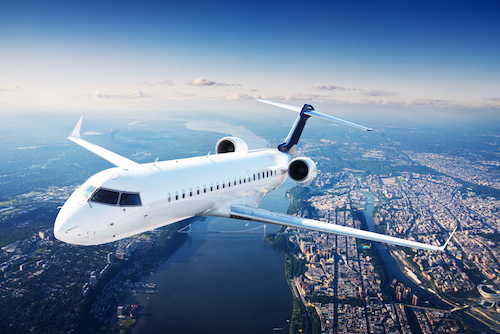 Travel cover can be deducted if you do not travel often
If you live and work solely in the Netherlands and rarely go abroad, then deselecting the 'cover abroad' option would be a good choice — having travel cover is mainly helpful if you travel frequently for work, particularly if you travel outside of the EU/EEA, or if you travel within the EU but do not have an EHIC card.
Many Dutch insurers will offer to cover you at specific hospitals. Hospital reputations in the Netherlands vary greatly, and for this reason many people choose to take out policies that guarantee that they will be seen at one of the best hospitals in the country. If this is not something you are worried about, then unchecking this option should bring your premium down. It is worth researching the healthcare institutions in your local area to see what level of care they generally give to people with your personal health background; it may be that your local hospital happens to have an excellent reputation, in which case you might not need to worry about adding specific hospital cover.
It is also worth considering how much choice your policy will give you for any procedures you do need to have. When you fill in your insurance forms, there should be a 'level of choice' option which tells you how many hospitals, pharmacies and other healthcare providers you can go to if you select this level of insurance. These range from 'Limited' to 'Free' — if you choose a Limited plan then your premiums will be cheaper, but if you end up having to see a specialist outside of the ones listed on your plan then you will not be reimbursed for the full amount. Choosing a Free plan, which is at the higher end of the scale, means that you can go to any healthcare provider anywhere in the country and expect to be reimbursed for your visit.
Help With Insurance Costs
If you are on a very low income and cannot afford to take out even the most basic level of cover, the zorgtoeslag is an option to consider. This is a country-wide system, run by the government and paid for by taxes, which pays the insurance premiums for those who are unable to pay for themselves.
The zorgtoeslag works on a sliding scale, so it might be possible to get some help with covering your costs even if you do not meet all of the criteria for full zorgtoeslag cover. To find out whether you are eligible, you will need to visit the Mijn Toeslagen website and fill in the forms listed there.
Would you like to share your experience of life abroad with other readers? Answer the questions here to be featured in an interview!