With stunning landscapes, a relaxed outlook and a love of the sporting life, New Zealand has long been a draw for expats. Now, new visa rules could make it even easier to move there.
In a recent article, we looked at the best countries for female expats to work in, with the Land of the Long White Cloud taking the fifth spot out of more than 160 nations. Working women in this country celebrated their work-life balance, with many electing to work part-time hours.New Zealand is remote; her nearest large neighbour is Australia, which is more than 4,000km away. This distance, combined with a rugged landscape, can make the country feel like an island paradise for those seeking the quiet life. Although this has proved to be a limit to the national economy, it hasn't stopped the country from building first class education and healthcare systems. Household incomes tend to be lower than in the USA or UK, but the cost of living is also low enough to even this out.
One Brit who made the trip, Ben Payne, found that life in New Zealand was very different from in the UK. He told the Guardian:
"Living in the Midlands – Leamington Spa – we both needed to work to pay the mortgage and the childcare fees; we felt trapped in a vicious circle. In New Zealand, we were able to establish ourselves on a single income in a beachside area of Auckland. Seeing the sea every morning is magical."
New Zealand's economy is based on agriculture, finance, tourism and manufacture, with the country requiring a range of expat skills to keep things ticking over.
Traditionally it has been the skilled migrant visa that was the most sought after. Where New Zealand's economy has been missing specific expertise, expats have been able to apply for visas that allow generous terms, provided the expats hold particular qualifications. Engineers, health professionals, scientists and skilled construction workers can all find opportunities on this visa.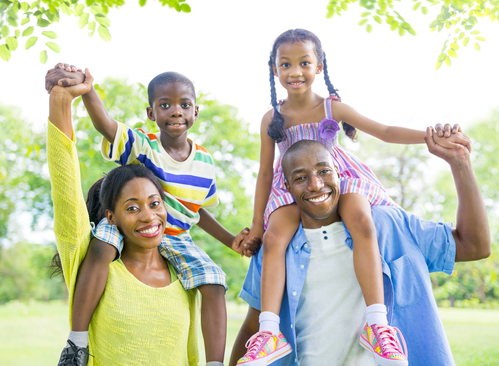 Moving to New Zealand with children is becoming less complicated.
Over the years, the terms and conditions of New Zealand's various visas have changed slightly to reflect skills shortages at that time. At times, hairdressers have been given the same preferential treatment as veterinarians or chemical engineers. However, one thing that remains complicated is bringing your family over with you. New rules and computer systems now mean this has got easier, which will be welcome news for many expats.
Whilst work visas remain largely unchanged, Immigration New Zealand (INZ) have overhauled the systems for emigrating with relatives, spouses and dependents. Until this year, it was complex to marshal all the visas you may have needed for the whole family. One or more adults may have been approved for a working or skills visa, but there are 28 other options which could apply to the rest of the family.
Children, disabled dependents, and grandparents all have their own dedicated visas, with a myriad of variations. This 'mix and match' formula was complicated and cumbersome, especially as each visa application was handled separately. Things could be further frustrated as not every step could be done online.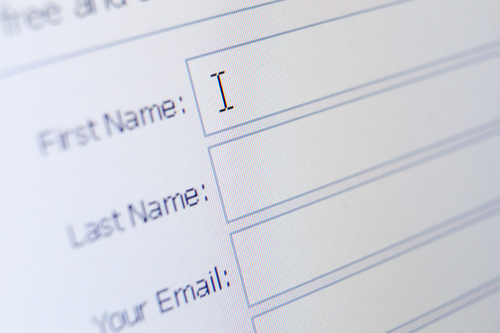 It is now much easier to submit your visa application via the online form.
INZ's updated service went live in February, enabling expats to group applications together in one easy online location. Delays or issues to one visa are highlighted in one place, making it easier to track their progress and fend off any troubles that could derail the move overseas.
The system isn't just for expats' families; visitor visas can also be tied together in a similar fashion.
Although the feature has only been running for a matter of weeks, it seems to be working as developers hoped. Steve Stuart, General Manager of Visa Services, explained in a statement:
"The system is performing as expected and the numbers coming through will build over time as applicants and agents become familiar with the online capability."
Over 120 applications have been submitted through the new system, which would once have equated to more than 400 separate forms travelling through the system.
Although INZ has had limited digital functionality since 2014, it has processed 400,000 online visa applications in the last four years, with half of those being in the last year.
Future expats can look forward to continued improvements to the system as coming months will see a wider range of dependents' and children's visas added to the system.
At present, 60 percent of approved visas are submitted online, but INZ are looking to continue growing this number. Users of the online system experience fewer issues and receive a decision quicker than those who apply on paper.
The eventual goal of the Immigration body is the complete retirement of paper applications. As Stuart explains, "the Groups functionality will ensure that 80 percent of all visitor, student and work visa applications are able to be made online. We are leveraging this technology to continue our move towards a digital world and the eventual withdrawal of paper applications."
As New Zealand's remote location means that the move will probably be disruptive and require a lot of planning, it's reassuring to know that applying for a visa is one thing that is getting easier.
Have you lived in New Zealand? Share your experiences in the comments below, or answer the questions here to be featured in an interview!