Immigration has become a controversial topic in recent years. Some expats have altered their future plans, keeping in mind the recent and potential changes to some of the migration laws in a few popular destinations. Even those who have been settled in certain countries for a while now are actually considering returning home or perhaps moving to a new location.Fortunately, not all countries are trying to discourage the inflow of outsiders into their borders. Places like New Zealand are quite welcoming of foreign citizens. This is because they are of the opinion that expats and immigrants can be more of an asset than a liability to their nation. In fact, according to their reports, concerns over immigration have been blown out of proportion while the advantages are being under-represented to a great extent.
The Land of the Long White Cloud is known around the world for its unique culture, natural beauty, economic freedom and quality of life. However, Kiwis acknowledge that they would not have been able to reach the position they are currently at on their own; immigration has played an important role in the progress and development of their country. Expatriates who are living and working here have definitely contributed to modern New Zealand. The authorities therefore offer great opportunities and benefits to temporary migrants as well as those who are interested in making this nation their new permanent home.
Naturally, there is bound to be some skepticism over the country's "open door" policy. With more than 125,000 foreigners moving to New Zealand on a Permanent and Long Term (PLT) basis in the year up to June 2016, Kiwis are bound to be concerned about the threats they could face. Today, one fifth (20%) of the nation's total population is made up of migrants. Will the addition of so many outsiders deprive the locals of the job and housing opportunities? Will Kiwis end up paying higher taxes and prices because of the expatriates? Will the growth in population put a strain on the existing resources and infrastructure?
While all these questions are absolutely valid, it is a challenge to answer them due to the complexity of the issue at hand. New Zealand addressed the concerns by placing the analysis of the latest research in the hands of the public. In a nutshell, high levels of immigration will definitely come at a cost; nevertheless, the benefits that foreigners bring to the nation far outweigh the risks. A recent study conducted by the public policy think tank The New Zealand Initiative suggested the same thing. Here are some of the reasons why expats in New Zealand are good for the country.
Integration
Analysis by the New Zealand General Social Survey has shown that people who choose to move here on a permanent basis tend to integrate well into society. More than 85% of migrants feel that they belong to their new home. At the same time, the Kiwis also have a positive view of the migrants, value their contribution to the economy, and appreciate the cultural diversity they bring in.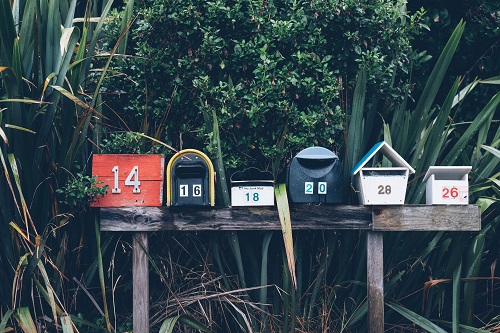 Expats in New Zealand report a neighbourly culture that helps them settle in
© Mathyas Kurmann on Unsplash
A majority of the residents from overseas are employed and they are therefore less likely to claim benefits. In fact, the children of expatriates usually have better educational outcomes than the natives. Ethnic and migrant clustering remains relatively low across the country. Even in places where concentration does occur, there is no evidence of high unemployment.
Housing options
No one can deny that migration has an impact on the housing market. However, it isn't easy to categorize the effect as positive or negative.
According to economists Bill Cochrane and Jacques Poot, the combination of high immigration and high housing prices occurs when an economy is in good shape; nevertheless, it is not necessary true that one will lead to the other. This is because a number of visitors work on a temporary visa and aren't likely to make any long term investments. Similarly, students choose to rent their accommodation instead of purchasing it. They do compete with the New Zealanders in this, but the effects have remained modest.
For example, house rents in Auckland went up by 0.2% in September 2016, compared to the same month in the previous year. Cochrane and Poot believe that this rise isn't because of the outsiders, but the returning Kiwis. New Zealanders who return to their homeland and are confident in their economic prospects are more likely to push up housing prices than foreigners.
Productivity and Pay Scales
There is a widespread perception that immigrants take away jobs that are meant for locals, because they are willing to work for lower wages. However, there is little evidence to support this notion, at least when it comes to New Zealand. This is because a developing economy does not really have a limited number of jobs. As more people come into a country and contribute towards its growth, there is bound to be an increase in the demand of goods and services, thereby creating more business and professional opportunities for the population.
Authorities in New Zealand conducted research to understand the effects of temporary migration on job market in the decade leading up to 2011. The study showed a positive impact on the employment patterns and earnings of the Kiwis. This could be because of the fact that outsiders have the tendency to take up jobs that the natives are not too keen on doing. Many sectors have received a boost, mainly because of employing immigrants. New Zealanders continue to enjoy the same products and services without any interruptions. This creates a win-win situation for everyone, including employers, locals, and foreigners.
In spite of concerns that the presence of immigrants could have an adverse impact on GDP per capita even though headline GDP grows, evidence suggests that there is little reason for people to be worried. Studies conducted both within the country and overseas indicate that immigration can boost productivity as well as GPD per capita growth.
Fiscal Impact
According to government records, migrants contributed a net total of more than $ 2.9 billion in 2013. To break this down further, it comes up to an equivalent of $ 2,653 per migrant on a per capita level. In the same year, the natives made a contribution of over $ 540 million, which comes up to only $ 172 per local. This figure is also a reflection of the age structure of the native born population. As per the 2013 records, only about 47% of the Kiwis were in the economically active band, which is lower than the 60% for expatriates.
Crunching the Numbers
Arrival figures have the tendency to overstate the extent of permanent migration to the country, as the PLT covers all foreigners who plan on spending more than 12 months in New Zealand. However, many people come in on a temporary basis. For example, of the 125,000 PLT arrivals, around 29% comprised citizens from New Zealand and Australia. Another 55% included those who had moved on temporary student and work visas. The official numbers show that less than 20% (one-fifth) of the temporary visa holders get permanent residency.
It is important to take arrivals and departures into account to understand migration trends
© Nathan Nelson on Unsplash
When calculating the migration equation, it is impossible to ignore the role of PLT departure figures. In the year ending June 2016, more than 56,000 people had plans to depart the country for a period of 12 months or more. It is essential to take into consideration only those people who have not left New Zealand.
An overall positive economic climate across the country will eventually result in more Kiwis returning home and fewer natives leaving. In 2016, this country experienced a net loss of 3,200 native born New Zealanders. This was the lowest level in the ongoing PLT data series.
Pushing Back and Prevention of Radicalism
A spokesperson for Labor's Immigration, Iain Lees-Galloway, disputed the findings of the report, stating that it fails to address the strain that immigrants put on the nation's infrastructure, like the roads, footpaths, water pipes, libraries, highways and public transport. He told Newshub that the local population was growing at a rapid pace, which was making it difficult for the country's overall infrastructure to keep up. He added that immigration is one of the key drivers of population growth and this was the only feature that the government could actually control.
It is important to keep in mind that the cost of improving and maintaining infrastructure falls on the local taxpayers as well as ratepayers and this is one area where the government can recover costs from expatriates, probably in the form of an upfront levy.
The New Zealand Initiative states that tightening the borders of the country to restrict immigration will do very little to reduce the risks of extremist actions being carried out. Researchers believe that many terrorists are actually citizens of the nation in which the attack takes place.
The report mentions that in a majority of cases, acts of terror are carried out by people, who can easily obtain a visa, like tourists and students. Those who enter the country with a refugee status undergo a thorough background check and are therefore not likely to have connections with terrorist organizations. The report further adds that social unrest and extremism are a result of social isolation as well as economic despair, but New Zealand has a very high level of cohesive integration. The Executive Director of the New Zealand Initiative, Oliver Hartwich, told Newshub that if surveyed, around 87% of migrants will claim to feel that they belong in the country.
Voice of the Expatriates
The advantages of immigration work both ways; it isn't just New Zealand that benefits from the presence of foreign nationals. A number of expatriates feel at home in this country because of several factors, one of them being the great quality of life they have. Moreover, Kiwis are warm, hospitable people and are quite welcoming of outsiders. Instances of racism in this New Zealand are quite low compared to many other places.
Most people who move to this nation admit that they have a much higher work-life balance compared to how they felt back home. The Kiwis follow a "work to live" policy, which is the opposite of what is seen in many developed nations. The pace of life across most places in New Zealand is quite laid back compared to the US and the UK, for example. This means that the residents can enjoy more time with their families or friends. They can also pursue any hobbies or interests they may want to. There is a lot to see, do and experience in this country. Consequently, the residents of New Zealand, including foreigners, are less likely to suffer from stress and the health problems it can trigger.
The Other Side of the Coin
Of course, there are pros and cons to living in any nation, including New Zealand. First of all, the cost of living is quite high and all immigrants should carefully consider their potential income versus their monthly expenditure before deciding to move. Moreover, it is not very easy to find jobs that pay well, at least initially. It is therefore best to have an offer of employment from a company in New Zealand prior to relocating.
Also, while the relaxed life works very well for the locals, outsiders may not appreciate it for too long. Many expats leave for places that are more fast-paced after a while. New Zealand is also so far away from most other places that traveling becomes a very time-consuming and expensive affair for expats.
Have you lived in New Zealand? Fill in the questions here to be featured in an interview and share your experiences with other readers!