Panama is located in the Central American region of North America. It is a long, thin stretch of terrain meeting Costa Rica to the west and Columbia to the east. Along the South of the country sits the Pacific Ocean coastline, while the north is met by the Caribbean Sea, which is part of the Atlantic Ocean. With 2,857 kilometres, or 1,786 miles of coastline, and more than 1500 islands, Panama offers plenty of opportunities to live in a beachfront community.Before your plans to relocate to Panama get underway, take a trip there. This will give you first-hand knowledge about the culture, services and climate you can expect there. You might find that a location you read about is actually quieter, more remote, or hotter than you expected.
Have a think about your reasons for moving to Panama, and what you expect from the move. If you are retiring and are used to a quiet life, you are more likely to enjoy living in a small beachfront community than if you are a city entrepreneur who is raising a sociable family.
Once you have decided you definitely want to move to Panama, obtain the necessary visas so you can live there legally. The type of visa you need will depend on your circumstances and whether you intend to work. If there is a risk your finances won't quite stretch and you will need to find occasional or part-time work, this must be factored in at the planning stage.
Rather than heading straight into a property purchase, start the first six to 12 months of your relocation in a rented property. Although this increases your initial outlay, it means you can assess whether the location is right for you. There are many factors to consider with any house move, and when you're relocating to an entirely new environment, you might not even realise what some of those factors are before you arrive. If you are renting, you'll have get time to understand what the benefits and problems are with your current location, and to work out if you'd be better settling somewhere else instead.
Choosing A Beachfront Community
Many people choose properties on the basis of the views, layout, kitchen and general decor, amount of outdoor space, and access to local services such as shops and restaurants.
However, if you are moving from a busy town or city out to a rural village, you might not think to ask what the broadband speed is and then discover you have problems accessing media content or chatting online with relatives back home. Broadband speeds vary enormously in Panama, from between 10mpbs and 20mbps in city districts, down to a painful 2mpbs in rural areas. In our online age, this could make a dramatic difference to the quality of your everyday life.
Coverage for mobile and cell phones must also be considered. Could you get by in a new country without instant access to maps or translation apps? Being able to call for help in an emergency is important for anyone, but vital for those in ill health.
Find out who lives in the local community, and join groups to make friends. There are more than four million people who live in Panama, but it's the people who live in your local area who will make a difference to your daily life. If you don't speak Spanish, consider completing one of the many free online language courses, as this could help you settle in your new country.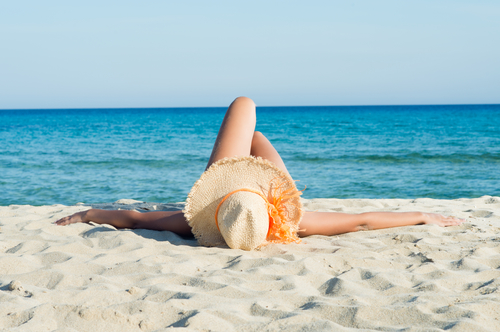 Beachfront communities can have very hot weather – is this something you want year-round?
Access to services is important. A small local shop may be more expensive than shopping at a large city store, but you will pay more for your housing the closer you are to a city or a popular spot. The best medical facilities are available in places with larger populations, which is an important consideration if you hope to live in Panama throughout your retirement. One or two local restaurants is fine for the first month, but if you enjoy and can afford regular meals out, you may soon start to crave more variety.
Simple factors such as temperature can affect the degree to which you enjoy a particular location. Beachfront locations can get significantly hotter than the inland uphill areas; the cost of electricity in Panama may give you pause for thought before turning on the air conditioning. You might wish to investigate solar panels, especially as the utility services in some areas can be haphazard.
Beachfront Communities Near Panama City
If you wanted the best of both worlds, finding a beachfront community near to Panama City would give you a relaxed lifestyle by the sea whilst having easy access to the modern facilities of the capital city.
Two hours away from Panama City lies Coronado. The mix of expats and local people living here means you're likely to find new friends, and the range of facilities on offer will give you plenty of ways to enjoy your leisure time.
However, you'll pay a premium for the location during the property hunt. You'll be competing with local people and expats seeking the same location benefits as you are. There is also a strong demand for second properties in the area from wealthy residents in Panama City who enjoy weekends by the sea.
The island of Contadora is also worth considering, although it is dominated by visitors and has a limited number of facilities. It is well-connected to the outside world, having a small airfield with 20-minute flights to Panama City, and regular ferry services.
The Azuero Peninsula
The coastal towns along the Azuero Peninsula in the south of the country offer a variety of small communities and developments. Many of these are popular with expats, but the majority of the population are Panamanian people. Therefore, a grasp of basic Spanish will be essential if you settle here.
Las Tablas is the best-known town on the east coast of the Azuero Peninsula. This is an attractive colonial town with a population large enough to support hotels, bank branches, medical centres, restaurants and a wide range of retailers.
Property prices in the area are well below that of Panama City, which is a four hour drive away.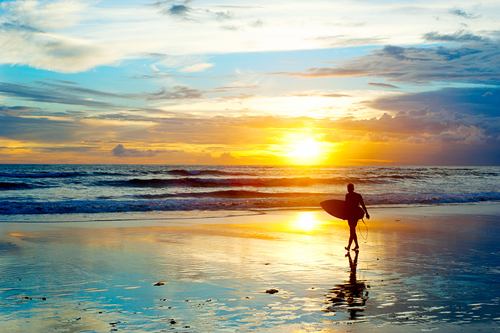 Venao is popular with surfers.
The western coast of the Azuero Peninsula is fairly undeveloped. If you choose to settle in this unspoilt area, speaking Spanish to a reasonable level is a good idea, as there won't be many groups of expats around. Services and facilities are more basic in this area than you may be used to. That said, if the location delivers the kind of lifestyle you are looking for, your budget will go a lot further here.
Meanwhile the southern edge of the province of Los Santos is increasingly popular with expats, offering great fishing and pristine, empty beaches. However, communities in this area are very small. The town of Pedasi is bijou, but particularly beautiful, and is a good destination for an enjoyable meal out. Just three kilometres from the sea, this is a traditional, relaxed community, offering a quiet life for an affordable budget. Bank branches, a medical centre, a small library and supermarkets make life here comfortable.
For keen surfers, Venao is a popular destination. Its huge waves mean it has twice hosted surfing championships.
On The West Coast
The province of Bocas del Toro offers a range of beautiful white-sand beaches on the Caribbean coast as well as access to a number of islands. One of them is the popular tourist destination of Isla Colon. Also referred to as Bocas Town, there is plenty of nightlife to be enjoyed. Meanwhile other nearby islands can be enjoyed for their solitude and lack of habitation.
Living on this coastline, the communities are small and expats are a tiny minority.
Plenty Of Choice For Expats
With thousands of kilometres of coast running to the north and south of Panama, expats are spoilt for choice when deciding in which beachfront community to settle. If you start by making clear decision about what is important to you and by giving yourself time to test the waters, you'll have the best possible chance to happily settle in the beautiful and welcoming country of Panama.

Have you lived in Panama? Share your thoughts in the comments below, or answer the questions here to be featured in an interview