An increasing number of people are choosing to spend their retirement years abroad. However, there's lots to think about before making the decision to move overseas. It is important to determine the kind of security and healthcare available in your chosen destination. Taxes are also an essential consideration, since there could be penalties for unreported foreign assets in some countries. Other important considerations for retirees could be the weather, proximity of the chosen location to their home country and the cost of living. An international destination that frequently features on lists of the best places to retire is Panama.Panama is a popular expat destination that has it all. With plenty of sunshine, tropical beaches, friendly locals and modern amenities, expats from across the world will feel right at home in this Central American country. Its robust, growing economy and business-friendly environment only add to its appeal. Panama is renowned as a retirement destination for numerous reasons. It is one of the safest countries in the region for foreigners, and is free from natural disasters such as earthquakes and hurricanes, which can hit other areas within the region. At just a three to five hour flight away from the United States, it is easy for retirees from the US living in Panama to visit family and friends. Especially beneficial to retirees is the high quality, inexpensive healthcare available in Panama. Doctors and dentists are fluent in English and hospitals are equipped with modern technology. Medications, both over-the-counter and prescription, are affordable.
A good retirement destination is one that is peaceful, but still offers some adventure. In this sense, Panama is an ideal location for those golden years, as it offers a variety of activities. It is a naturally diverse country and there are plenty of beautiful places to visit, ranging from rainforests to beaches. Spanish is commonly spoken in Panama, but English-speaking expats will find it fairly easy to pick up the language from the warm, hospitable locals. There are several places in Panama where foreigners enjoy living, including the beach areas near Coronado and the mountain areas such as El Valle and Boquete, all of which enjoy spring weather all year round. In Panama, foreigners who are interested in buying property qualify for the same property rights and protections as the locals.
Perhaps the main reason why Panama is such an attractive retiree destination is the government's pensionado program, introduced in 1987. This has emerged as one of the best retiree residence schemes in the world, since it offers benefits that are hard to find anywhere else. It accords pensioner expats the right to reside in Panama for as long as they choose, and makes them eligible for several discounts that make for a comfortable, budget-friendly retiree lifestyle.
The Panama Pensionado Visa
The generous retiree program offered by the Panamanian government is known to be one of the best in the world, and has made the country a renowned retirement location. The Panama pensionado (retired) visa is one of the most popular ways to acquire residency in Panama.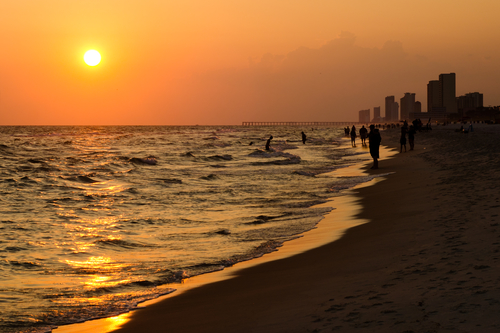 Panama's beaches draw people from all over the world
Through the pensionado visa program, the Panamanian government makes it very easy for pensioners and foreign retirees to reside in the country. The law also means that retired expats will also receive the same subsidized benefits that local retirees enjoy. It is relatively easy to become eligible for the retiree program and therefore to benefit from the many benefits it offers. In order to qualify for the scheme, it is necessary to receive a permanent lifetime monthly income. This can be from a private pension or a government scheme such as social security, and must be at least $1000 USD per month.
Since there is no minimum age required for the program, even those who are receiving an early lifetime pension, such as through social security disability, are eligible to apply for this visa and live in Panama. Those with a pensionado visa can enjoy permanent lifetime residency in the country for as long as they wish. However, they cannot work or obtain citizenship. A pensionado visa also permits foreign resident retirees to own and rent property in Panama.
Legal Requirements
The Panamanian government has laid down several requirements for obtaining the pensionado visa.
• The retiree or applicant must be able to adequately cover his or her living costs, and must receive a minimum monthly pension of $1000 USD. • If the pension is received in another currency, it must be equivalent to $1000 USD.
• The required monthly pension reduces to $750 USD if the applicant owns property in Panama that is valued at above $100,000 USD.
• The applicant's monthly pension must be received through a private institution, international organization or foreign government.
• Along with the application, the retiree must submit a copy of his or her passport, which has been authenticated by a notary in Panama.
• The foreign documents must be notarized and authenticated by the nearest Panama consul or apostille, and translated into Spanish.
• The applicant must give power of attorney to a local lawyer. This lawyer will then represent the applicant and submit the application on their behalf. This is mandatory, since the applicant must meet certain requirements pertaining to immigration laws.
You don't have to be retired to qualify for the pensionado visa. You are only required to produce a letter from an authorized organization that confirms a monthly lifetime pension. This can be from the foreign government agency or organization who are administering the pension, a mutual fund company, an insurance company or a bank. The letter will confirm that the funds are available and guarantee that the payments will continue for the applicant's lifetime.
Spouses receiving pensions are permitted by the Panamanian government to combine them to meet the minimum requirement of $1000 USD. In case of dependents, there must be receipt of an additional $250 USD per month for each dependent. The law states that dependents include children up to 18 years of age or 25 years of age if they are full-time college students. Children above the age of 18 or those who are not full-time college students will not have pensionado visa status, and will need to qualify for another immigration visa to reside in Panama.
Applying for a Panama Pensionado Visa
The process of applying for a Panama pensionado visa is simple. Once you have found a lawyer, you will be asked to collect a list of documents from your country of residence. Some documents must not be older than six months at the time the application is submitted to the immigration office, so take care to check your documents. When your application is ready to be submitted, you will have to visit Panama, where you will be provided with a temporary residence card by the government. You will also need to go to an immigration office (located in Santiago, Panama City or David) to have your photograph taken. Once you have the temporary residence card, you can legally live in Panama.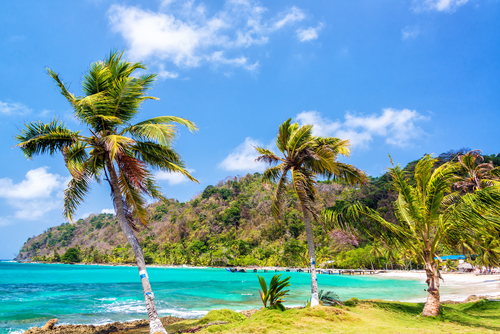 Panama's beautiful scenery draws people of all ages
A number of expats also opt for a multiple-entry visa, since the local law maintains that temporary residence card holders who leave Panama and do not possess a multiple-entry visa can be asked to pay a fine of up to $2000 upon their return. The application for a multiple-entry visa can be made at the same time as the residence application is submitted. The immigration office usually stamps the multiple-entry visa in the passport and returns it within one to three working days. Many expats also apply for a Panamanian driver's license. The duration for this entire process usually takes about 10 business days.
It takes around six months for the immigration office to approve an application for the pensionado visa. When this happens, you are required to obtain your permanent residence card at the immigration office in Panama City.
Retirees can also obtain a cedula, the national identification card of Panamanian residents. It is possible for retirees who are part of Panama's retirement program to get by easily only with their pensionado card and passport. However, the cedula enables one to make transactions in Panama more easily. For instance, cashing checks or buying a car requires less identification when you have a cedula, and the locals are more comfortable dealing with those who have one. The cedula does not have other benefits, but is a good way to integrate better into the local culture.
Cost
The cost of obtaining a pensionado visa is determined by various factors. The total cost includes the fees charged by the government, legal fees and the charges you will need to pay for acquiring the paperwork in your home country. Government fees vary from $300 to $400 USD for a single applicant. This includes of the cost of the temporary and permanent residence card, passport registration, multiple-entry visa and application for the cedula.
Legal fees will depend on how many applicants there are. Some lawyers may charge extra for the cedula application process, while others charge for the authentication of documents and translation. Most expats are willing to cover legal fees, even if they are on the higher side, especially if they are not fluent in Spanish or well versed with locations in Panama. This is also true of expats who wish to complete the processes of obtaining the temporary residence card, multiple-entry visa and driver's license in a single visit. Spouses who are both applying for the pensionado visa can expect to pay an approximate amount of between $3000 to $4000 USD.
Benefits of Panama's Pensionado Visa Program
Panama is one of a kind when it comes to retirement destinations as a result of the benefits its retirement program offers to men aged 60 and over, and women aged 55 and over. Retirees with a pensionado visa or pensionados, as they are called, are eligible for various benefits. These benefits also extend to retired foreigners who reside in the country, and younger pensioners.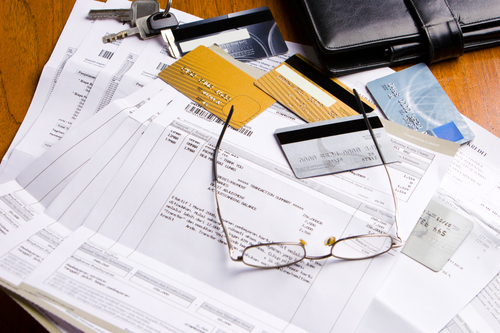 Reductions on bills are available for retirees in Panama
The Panamanian government offers expat retirees the best incentive program in the world. There are numerous benefits with the pensionado visa.
• One time exemption on import duty up to $10,000 USD on all personal and household goods
• Exemption on import duty on a car, tax-free, every couple of years
• The right to a residency visa for all foreigners who buy a home of above $200,000
• 100% exemption on property tax in case of sole residence
Panama also offers benefits to all retirees, both Panamanian and foreign.
• 50% reduction in home loan closing costs
• 10% discount on prescription medications
• 20% off on visits to the doctor and surgical procedures
• 25% discount on electricity, water and phone bills every month
• 25% discount on domestic and international flight tickets. However, this doesn't apply to all ticket categories, meaning retirees may be able to buy airplane tickets cheaper than the discounted price for which they are eligible
• 15% discount on dental procedures
• 25% discount at restaurants. However, not all restaurants and hotels – especially smaller establishments – are happy to offer this discount
• 15% discount on ophthalmic services
• 30% discount on train, bus and boat fees
• 15% discount at fast food restaurants
• 50% discount on entertainment, which includes sports events, movies, theatre and concerts
• 50% discount at hotels from Monday through Thursday, and 30% discount on weekends
• 15% off loans made out in the name of the retiree
• Special express lines for retirees at all banks in Panama
• Retirees can hire a full-time maid for below $200 USD per month
Retirees in Panama will not face the risk of arbitrarily losing their pensionado status. In other countries, new laws that come into effect can impact the status of long-time retirees, even taking away their residency in some cases. However, the Panamanian government has pledged to protect the status of its retiree residents. This means that even if the laws about pensionado change in the future, the status of current retirees will not change.
Have you lived in Panama? Share your experiences in the comments below, or answer the questions here to be featured in an interview!