If you are heading to Peru as an expat, you may want to open a bank account. Even if you want to maintain existing checking or savings accounts at home, in order to pay certain bills or to manage your savings, you may find that you need a local account too. A local account will allow you to pay local expenses, and your salary can be deposited into it. Your other options, with regard to banking, include opening an international account with your current bank, if they have this option, or opening an offshore bank account that can be accessed from wherever you are.If you have decided that you want or need a Peruvian bank account, you shouldn't have too much trouble getting one, as long as you are a resident of Peru. While, in the past, some banks have let foreigners open accounts on tourist visas, you now need to have a legal work visa or residency card to open an account.
To open a bank account in Peru, you will need the following:
• Proof of residency (in the form of a carnet de extranjera or a foreigner's identity card, which will also include information on your tax responsibility in Peru)
• Proof of address (usually in the form of utility bills)
• Your passport
You may also be asked for proof of income. Some expats have their accounts opened for them by a Peruvian sponsor, usually their employer, though sponsored accounts only allow limited transactions. Some banks may ask for a letter of recommendation, particularly if you want to open a savings account as well as a checking account or current account.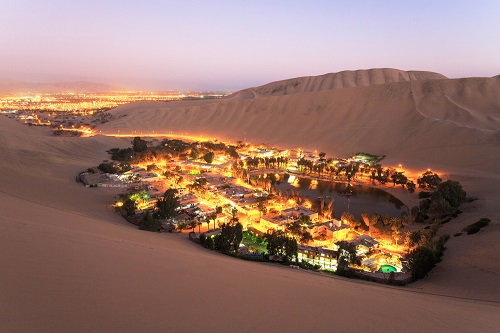 To open a Peruvian bank account, you will need to have a legal work visa or residency card
To apply, you will need to fill out an application form in person. This will be in Spanish, so bring a translator if you aren't fluent in the language. It's also unlikely that any of the bank personnel will speak English, so having a fluent speaker with you will help with that, too. The application form will detail the bank fees that apply to your account, so make sure you understand them. Typical fees include ATM fees, monthly account maintenance fees (which may be waived if you meet a certain minimum), cheque cashing fees, and transfer fees. You may also need to provide your fingerprints.
Once you have turned in your application and provided all necessary documents, you should be able to open your account that same day and have access to it almost immediately. Some banks, like the Banco de la Nación, provide application materials online, so you can print out and fill in the application from home and just drop it off at the bank to finalise the process.
Upon opening your account, you will get a debit card and will have the option of applying for a credit card. Many transactions, including rent payments, are done in cash in Peru, so you might not need a local credit card. You may need to set up the option to access your account online, or it may be automatically included with your account, depending on which bank you choose. Considering the long lines that are common at Peruvian banks for locals, banking online can be a great option to save time. Many common account actions, like paying bills and checking balances, can be done either online or at ATMs.
Peru's currency is the New Peruvian Sol (PEN), which is issued in bank note denominations of 10, 20, 50, 100, and 200 soles and in coins in denominations of one, two and five soles and one, five, 10, 20, and 50 centavos.
If you are a foreign resident, your account will offer the same options and limitations as a Peruvian citizen's account. These include daily limits on cash withdrawals, which can be as low as 400 PEN at some banks and as high as 700 PEN at others, depending on each bank's policies. Some banks have specific restrictions on money taken out after a certain hour, as well. For instance, you may have a daily ATM withdrawal limit of 700 PEN, but only be able to withdraw a maximum of 500 PEN after 6 p.m.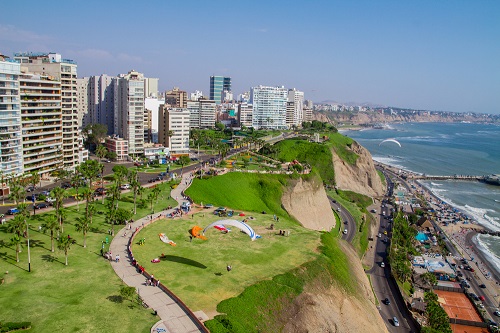 Peru's currency is the New Peruvian Sol (PEN)
If you open up savings or investment accounts in Peru as a foreign resident, you may be charged different amounts of capital gains tax on any investment returns than a Peruvian citizen would be, so make sure you work with a local accountant to understand what your local tax burden will be.
Banks are typically open from 10 a.m. to 8 p.m. Monday to Friday. Some banks will offer limited hours on Saturdays as well, particularly in bigger cities and larger commercial areas.
The most popular banks in Peru include Banco de Credito del Peru (BCP) and Mibanco. Banco de Credito del Peru is Peru's largest bank. It has hundreds of branches around the country and is the most popular local option for investment services and good foreign exchange rates. Mibanco is another large bank chain, and it is often used for home loans and business loans.
Banco de la Nación and Interbank are also very popular. National banks do offer some loan options for foreigners, but they usually require a track record of a few years' credit history in the country before loans are approved. Foreigners are unlikely to have an easy time qualifying for a home loan to buy property in Peru.
Citibank, an American bank, and Scotiabank, a Canadian bank, are expat favourites, and both offer a range of personal and business account options and ATMs across the country. Both also offer easy opening options for expats who have residency cards.