Both Poland and the UK have nationalised healthcare systems that provide free healthcare for residents and citizens at the point of use. Though the UK's oncological treatment has been flagged in the Telegraph as being worse than that of the average European nation, it offers better treatment options than Poland for some diagnoses. However, Poland has better outcomes for other diagnoses, even though the UK spends more than Poland on cancer care.According to the World Population Review, the breast cancer survival rate is 74% in Poland, which is slightly less than in the UK, where the survival rate is 81%. The prostate cancer survival rate is 74% there, versus 83% in the UK. Both countries have stomach cancer survival rates of 19%. Poland has a better lung cancer survival rate (13%, which is 3% higher than the UK's 10%).
Both countries' national health insurance coverage applies to cancer care. You may receive faster treatment in Poland, because even though the NHS places priority on cancer patients, 28-day waiting periods from the referral to the diagnosis are the norm, whereas in Poland, the average wait time is 21 days.
Oncological treatment in the UK
If you're living in the UK but are not a UK citizen, you will need to register as a resident if you want access to free cancer treatment.
If you're eligible for treatment through the NHS, you'll be referred to your local oncology department once you have been diagnosed. Your treatment plan will be developed by a medical team, and it may include surgery, chemotherapy, or radiology. All of your treatment will be covered, including follow-up checks.
Once you have been referred, the NHS will aim to make sure that you do not have to wait for more than 28 days to find out whether you have cancer. Treatment should then start within two months (62 days) of the referral.
While you have the option of taking out private health insurance in the UK, doing so won't necessarily speed up your cancer treatment, as the NHS fast-tracks cancer patients. It also won't improve the quality of the care you receive. However, private cover will give you more comfortable facilities, such as a private room in a hospital.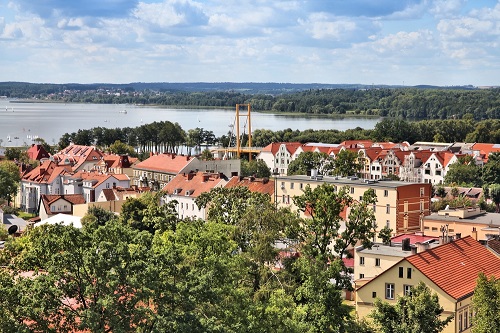 Both Poland and the UK have national health insurance coverage that applies to cancer care
Oncological treatment in Poland
Most residents are covered by Poland's National Health Fund (NDZ), which provides free treatment at the point of care in public hospitals.
For most diagnoses, cancer treatment in Poland is worse than cancer treatment in the UK. Though Poland has some of the best cardiac care in the world, its quality of cancer care does not rank well when compared to that in other countries. Poland's five-year cancer survival rate is 46%, which is one of the lowest in the European Union. Their relatively low cancer survival rates include a survival rate of 77% for breast cancer (compared to the EU's 83% and the UK's 80%) and 53% for colon cancer (compared to 60% in the EU and UK).
In February 2020, the Polish cabinet released a new plan geared at increasing the country's five-year cancer survival rate, citing concerns about an ageing society and unhealthy lifestyle factors. The country plans to invest several hundred million euros in improving early cancer diagnosis and streamlining oncology services.
The most common cancers for men in Poland are lung, prostate, and colon, while for women the most common cancers are breast, colon, and lung. Screenings for breast, cervical, and colon cancer are done for free, though are much more accessible in big cities than in small towns.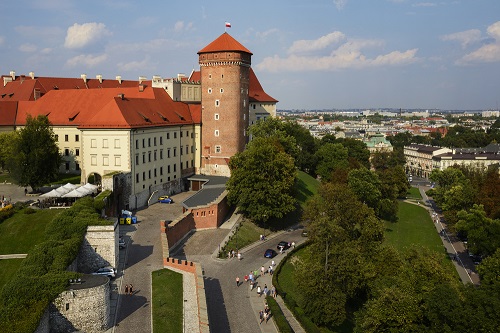 In February 2020, the Polish cabinet released a new plan geared at increasing the country's five-year cancer survival rate
In Poland, your family doctor will refer you to diagnostic testing if you present certain symptoms. A patient suspected of having cancer will receive a special treatment card that allows them to visit a specialist directly. After that visit, a joint consultation between oncologists and their personal or family doctor happens to create a treatment plan. The family doctor will then continue to monitor the patient during treatment.
Private options are available. For example, you can use hospitals that offer faster treatment or clinics with more comfortable amenities. However, you will need to have private insurance or be willing to pay out of pocket.
The OECD 2019 report on Poland's healthcare system mentioned that the long waiting times for people seeking cancer treatment in public hospitals is an area that needs improving.
That being said, the wait for treatment may be less in Poland than in the UK, and Poland is ahead of the curve when it comes to certain cancer treatments and plans. Its colon cancer early-detection program is considered to be one of the most innovative and advanced public health measures for the prevention of cancer in the world.
While the standard of care in Poland is similar to that of the UK, outcomes across the board are on average a bit worse, when looking at the public sector. If you have residency in Poland, costs for treatment should be negligible, just like in the UK.