The hilly coastal city of Lisbon is the capital of Portugal and also the hub of the country's economy. It is located south of the center of the Atlantic coast, one of the only major European cities to be located this far west. It is also the most densely populated region in Portugal, and popular among Portuguese nationals and expats alike.Lisbon is divided into 53 freguesias (civil parishes). The city's 550,000 residents refer to these neighborhoods as bairros. These divisions are not based on clear boundaries, but on common architectural features, history or personality. These neighborhoods are all contained with Lisbon's historic core and are renowned outside of Portugal too.
One such neighborhood is Bairro Alto, known as one of the best-known and most attractive neighborhoods in Lisbon. Bairro Alto attracts both locals and expats, and has a variety of restaurants, cafés, bars and other hotspots. Another freguesia is Baixa, the city center of Lisbon and also the main shopping district. Chiado is an area most known among youngsters and art lovers. There are several cafés here, including the popular 'A Brasileira'. There are also theatres, historic sites and art schools located in Chiado. This is the place to be for expats who enjoy historical and contemporary culture. The civil parish of Parque de Nações, is also known as Expo, and was the venue for the World Exhibition of 1998. Today it is an emerging neighborhood and a modern region with upscale residential areas.
Not everyone who moves to Lisbon lives in the city center. The Lisbon Metropolitan Area (Área Metropolitana de Lisboa) has 18 satellite municipalities and is home to almost 25 percent of Lisbon's population. Many large-scale industrial activities are carried out here and it serves as a feasible choice for expats moving to Lisbon for employment purposes. The Lisbon Metropolitan Area is the smallest region in Portugal but also the most populous. There are some 2.8 million inhabitants living here and it is almost five times as populous as the city center. Amadora, Cascais, Loures, Sintra, Seixal, and Almada are some of the largest municipalities located in the Lisbon Metropolitan Area.
Accommodation in Lisbon
Portugal, including Lisbon, has a wide variety of housing options available, ranging from apartment blocks to farmhouses. The cost of accommodation is reasonable. The newer apartment blocks are modern and structurally well-constructed. Many of them also have air conditioning, which is helpful for expats moving to Lisbon from colder climates. The older buildings have a beautiful rustic feel to them, but they may have problems with the plumbing and electricity supply. Property in the whole of Portugal is quite spacious, especially by northern European standards.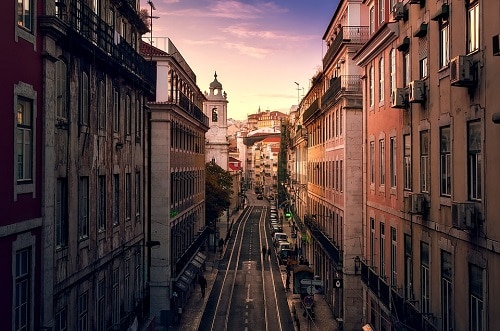 © tpsdave on Pixabay
Short-term rentals are commonly available, especially in the coastal area where much of the tourist population lives. Long-term rentals are also available but they tend not to be well-advertised. Expats will benefit from hiring an estate agent to find the best deals. Usually, long-term leases are signed on a yearly basis and require a deposit of one month's rent.
Renting property in Lisbon can vary considerably between the resort areas and the city center, in terms of cost and type of contract. Expats looking to rent a villa or an apartment will find a number of options available.
Should you buy or rent property?
Portugal's economic crisis gives rise to the question of whether to rent or buy property. The most important factors expats need to consider is the state of the current property market and the number of years they plan to live in Portugal. Home ownership rates have stayed steady in recent years and approximately three-quarters of residents own homes. The question of whether to buy or rent property depends on if you are looking for a short or long-term option. In Lisbon, it is easy to find a modern apartment for a long-term stay. Buying is a better option if you are moving to a resort area, as the rents in these areas tend to be high, especially during the summer. Here, short-term rental costs are higher than long-term ones. The rental rates in Portugal are not too high compared to other destinations in mainland Europe.
Finding a property to rent
Lisbon offers renting options that range from modern city apartments to luxurious villas. Most properties are available through local real estate agents. Many of the properties in the resort areas are used as holiday homes and are therefore let fully furnished. In the city center, where expats can opt for long-term rentals, apartments are usually unfurnished. Some landlords advertise rental properties locally. Expats should hand over their money only after a formal contract is drawn. If you choose to go via an estate agent, ensure that they work properly and up to your satisfaction. An estate agent should inform you about the market, the city, cost and quality of housing. You must also be apprised of the restrictions that apply to expats. An estate agent must arrange visits for you, negotiate with landlords and provide a contract preferably drawn up in English. You need to ensure that your estate agent offers a wide variety of housing options.
Some companies may provide expat apartments as part of the employment contract. In other cases, it is advisable to go through a reputed rental agency.
Documents required for signing a rental contract
In order to rent a property in Lisbon, you are required to sign a tenancy agreement or contrato de arrendamento. You will also need a Portuguese fiscal number or numero fiscal de contribuinte. The contract will include the duration of the lease, when the rent will be reviewed and how much notice you are required to give before moving out. In many areas of Portugal, especially outside of the main cities, the legalities involved in renting a home can seem informal and landlords here often do not conduct credit checks or ask for references. But since Lisbon is one of the major cities in Portugal, expats will find that things move in a more professional manner here.
The tenancy agreement must include details about the tenant and landlord such as nationality and date of birth, information about the property in question, the lease term and the amount of rent that has to be paid and when. These contracts may be open-ended. But if it is a fixed-term contract, the duration and expiry date must be included. It is also preferable to include the conditions that apply for breaking the contract.
Renting costs
The rental rates differ across Portugal. In Lisbon, a small studio flat may cost you about EUR 500 per month, while a family apartment in an upmarket area may cost up to EUR 2,000. A typical 120sqm flat in a desirable district can cost around EUR 1,200. The rent cost is usually agreed upon between the landlord and tenant. Reviews can take place every year. However, there is a cap on increases in rental and a landlord must inform the tenant in writing at least 30 days before the increase comes into effect. Usually, rental costs do not include utilities like electricity and gas, so these costs will have to be budgeted on top of the rent.
Rental deposits
A per the norm, the equivalent of two months' rent is payable to the landlord as a security deposit before a tenant moves in. Some European countries have a set scheme for managing deposits, but in Portugal, landlords can hold the deposits themselves for the duration of the tenancy. You can check if there is an option to keep the security deposit in an escrow account, as neither the landlord nor tenant can touch it during the rental period. Both parties can even share the earned interest on the deposit.
Moving in and moving out
Before you move in, your landlord will most likely create an inventory, which records the condition of the home and lists items that are included with the property. It is up to the tenant to leave the property in the condition in which they found it. However, general wear and tear can't be helped and is allowed.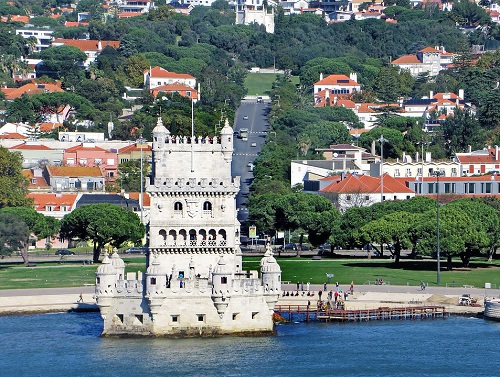 © DEZALB on Pixabay
You can give notice to your landlord after six months of the contract. If there is more than a year left of the tenancy duration, you are required to give notice of 120 days. If there is less than a year left, 60 days notice is usually adequate. The tenancy can even be ended if the landlord breaches the contract, such as by failing to do important renovation work.
Your landlord can give you notice if they require the home for themselves or in order to carry out renovation work that requires the property to be empty. In such cases, the landlord must notify you six months in advance. If the reason for serving notice is renovation work, then the landlord may be required to compensate you for up to one year's rent or relocate you to another comparable property.
The contract is an open-ended one, and if the landlord wishes to end the tenancy due to any other reason, they will need to serve you with two years' notice.
Getting your deposit back
Once the duration of the tenancy is over and the landlord has checked the property for any damage, they will need to return your deposit. There is no specific date at which this must be done. Evictions are dealt with by the National Rental Counter or Balcao Nacional do Arrendamento. But for deposit disputes, the process must go through the civil courts.
Rights of the tenant
Portugal's tenancy laws are favorable towards the tenant and it is often quite difficult for landlords to evict tenants on long-term contracts. Still, it is important to ensure that you are covered legally. Whether you are renting for the short-term or for the long-term, it is necessary to make sure that the local council has granted a rental license or alojamento local to the property.
Finding a translator
Some estate agents may provide translators, while some may have English-speaking representatives, which is especially the case in the resort areas that attract tourists on short-term stays. The tenancy contract is likely to be exclusively in Portuguese, so expats may need to hire a translator. The British Foreign and Commonwealth has a list of translators and interpreters and even English-speaking lawyers on its website. Similarly, the US embassy has an area-wise list of translators in Portugal.
Social housing
Assistance and housing benefits are available for individuals with low incomes or those who are unable to find a rental property. The process of applying for this type of housing differs from region to region within Portugal. Your local authority will be able to provide information about this.
Renting a property in Lisbon before buying one is a good idea even for those who want to live in the country in the long-term. It enables you to decide if Lisbon is the right place for you. It also accords you the freedom of trying different types of property and in different parts of the city.
If you are planning to rent a property in Lisbon, avoid looking in the summer. This is when the tourist season takes place and landlords prefer to rent to those who are interested in staying on a week-by-week basis, as this is more lucrative for them. The ideal time to look for a medium or long-term rental is between late September and April.
There are many in Portugal who rent their properties for cash, without declaring it. There are also those who rent properties themselves and then illegally sublet them to tenants. Steer clear of such cash deals and sublets.
If you are renting a property in Portugal as your primary residence, you are eligible for a credit on your Portuguese tax return for a specific amount of the rent you have paid. But you will be able to claim it only if the paperwork is in order. The property must be suitably licensed and all your receipts or faturas must carry the correct address and the fiscal numbers of the tenant and owner of the property.
Have you lived in Lisbon? Share your thoughts in the comments, or fill in the questions here to be featured in an interview!