In 2016, the world's leading cause of death was ischemic heart disease, an illness which affected people across all locations and income brackets. However, in Portugal, a country that's bathed with sunlight for most of the year and boasts 850 kilometres of Atlantic Ocean beaches, these figures were relatively low.Whether this statistic is linked to the country's consumption of garlic and red wine remains to be seen. However, according to the report published by the World Health Organization in 2017, coronary heart disease accounted for 12,284 deaths in Portugal, equating to 14.1% of the country's loss of life. If you adjust the age for death rate per 100,000 of Portugal's population, this makes the country 177th in the world for deaths from heart disease.
Whilst heart disease in Portugal is comparatively low, what are the standards of care like once you require treatment in the country?
Cardiac care is a branch of medicine which covers treatment for the heart and circulatory system. This includes everything from diagnosis to treatment and after-care for conditions such as coronary artery disease, congenital heart defects, valvular heart disease, heart failure, electrophysiology and more.
There are around 200 hospitals in Portugal, both public and private. However, if you're looking for specialist doctors, you're advised to try around Lisbon and the surrounding areas, as there's an uneven distribution of doctors across the country, with most specialists working near the capital. The quality of hospital care in Portugal is considered good by international standards, and in 2016 the Euro Health Consumer Index (EHCI) ranked the Portuguese healthcare system 14th out of a possible 35.
To become a cardiologist in Portugal, doctors must have a hospital career of a minimum of five years, or at least three years of volunteering at the hospital. This is followed by an exam at the Portuguese Medical Association (PMA).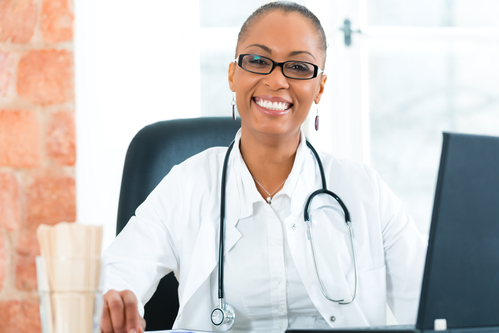 Doctors in Portugal must go through rigorous training
It's mandatory for all cardiologists to register at the College of Cardiology of the PMA; currently, around 800 are registered. Technicians and nurses can also be registered and accepted as aggregate members, and there are currently 200 who have done so.
In certain situations, physicians are able to perform non-invasive tests in a private office or clinic thanks to an agreement with the national health service. However, as far as cardiology practice in Portugal is concerned, almost all hospital admissions and cardiac care, such as surgeries and invasive techniques, are performed at public hospitals.
Fortunately, if you're a resident in Portugal, or come from a country which is a member of the EU, you'll be able to access public hospitals in the same way that local residents do, thanks to the reciprocal agreement which is in place for healthcare.
The reciprocal agreement is for citizens within the European Economic Area (EEA) and can be accessed if you require treatment, are visiting a public hospital and have a valid European Health Insurance Card (EHIC). If you don't have an EHIC, you can apply for one here.
Once you have your card, you'll be entitled to necessary medical treatment for free or at a reduced cost. This includes treatment for accidents, emergencies and illnesses, together with treatment for pre-existing conditions.
However, bear in mind that the reciprocal agreement only provides state medical treatment and doesn't necessarily cover the exact treatments that the national health service in your home country would. Thanks to this, there may be instances where you are required to pay a small fee, known as a patient contribution.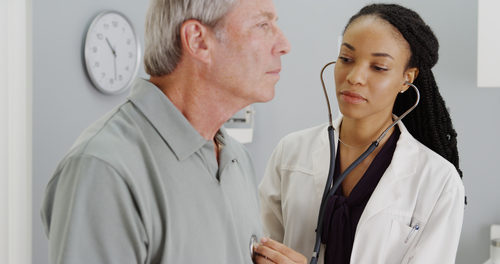 You may need to pay a small fee towards treatment
If you're visiting Portugal on a short-term visa and are not a citizen of the EEA, you will need to pay for your medical treatment – either through personal funds or a private medical or travel insurance policy.
How does Portugal's cardiac care compare with other popular expat countries?
Cardiac Care In France
Receiving accolades from the World Health Organization in both 1997 and 2000, the French healthcare system has often been listed as amongst the best in the world. Both expats and French citizens are able to use the healthcare system, with those who have an EHIC card saving up to 80 percent on necessary medical costs. The remaining 20 percent must be paid by the patient and, depending on how comprehensive your travel/medical insurance plan is, can be claimed back through your insurance company.
Due to France being one of the world leaders when it comes to medical research, many of the hospitals in the country feature progressive treatment strategies, which makes it a great place to receive cardiac care. The type of treatment you require will depend on your diagnosis, but French hospitals can accommodate each element of cardiac care, whether you require surgery or a routine health assessment.
Cardiac Care In Italy
The public sector in Italy generally offers high standards of healthcare. However, you'll notice that this varies depending on where you are based in the country. If you're travelling in Italy as a citizen of the EEA, you'll be granted access to Italy's national health service, known as the Servizio Sanitario Nazionale (SSN), when presenting your EHIC card.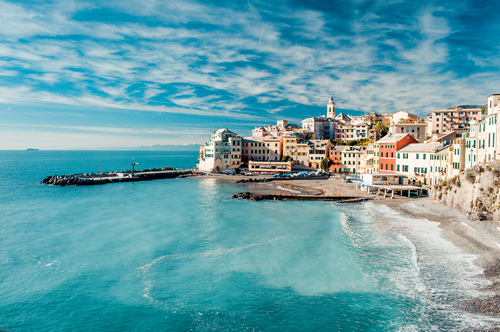 Italy's healthcare is of a high standard
The national health service is a socialised system in which regional governments are in charge of managing their province. It's because of this that treatment standards in Italy are inconsistent, with the northern and central regions often being touted as having better standards than the south. As a result, many expats prefer to get treated in these areas, especially for treatment as serious as cardiac care.
The private sector in Italy is highly regarded, but also expensive. Private healthcare facilities in the country are run by doctors who are well-trained and on par with some of the finest medical professionals in the world. There are private clinics situated all across Italy, but the more specialist facilities are closer to urban areas. Private procedures vary per clinic and as a result, it's hard to say how much cardiac care costs when going private. However, without the proper insurances, you may find this treatment to be rather costly, as the Ministry of Health sets a minimum charge for operations within this sector.
Cardiac Care In Spain
Over the past few decades, Spain has been working to reduce the cardiovascular mortality rate. Thanks to a country-wide effort, they have managed to decrease these deaths at a faster pace than the Organisation for Economic Co-operation and Development (OECD) average.
There is an abundance of high-quality hospitals around Spain, both in the public and private sectors, with some of the treatment rankings amongst the highest in the world. However, as with many country's public healthcare systems, there can often be a strain on availability for specialists, which causes long waiting lists for any specialist referrals or non-emergency treatment. This obviously isn't ideal when dealing with cardiac care!
Emergency treatment is always covered under the national healthcare system, but it's important to know that some hospitals offer a combination of public and private services. This means you can't always assume that a method of treatment will be covered under the country's free state healthcare.
In order to access the public healthcare system, you'll need to be one of the following:
– Registered with the state's healthcare system as a resident.
– From a country with a bilateral health agreement (such as Peru, Brazil, Andorra, Ecuador, Chile or Paraguay).
– A citizen from the EEA with an EHIC card.
– Privately insured.
If you're acting through a private insurance policy, there's a chance that you may need to pay for your medical fees and then claim them back directly from your insurance company at a later date, to avoid any delays. However, before you do this, you must call your insurance company directly, as many private health insurers have a list of pre-approved medical professionals (such as doctors, specialists and hospitals) with whom they work.

Have you lived in Portugal? Share your experiences in the comments below, or answer the questions here to be featured in an interview!