You may need a short-term rental for a number of reasons: an extended holiday, a business trip, or perhaps just a change of scene. You may work online and move from place to place. Whatever the reason, short-term rentals are becoming a lot more common these days.But how do you go about finding and securing a short-term rental abroad? In this article, we focus on ways to do just that! Read on to find out more.
How To Find A Short-Term Rental Abroad
Word of mouth
One of the simplest and yet most often overlooked ways to find a short-term rental when abroad is by word of mouth. Slip it in to a conversation with local people; try asking the friendly barista at your local coffee place or the waitress who serves you at dinner if they know of any places being rented on a short-term basis in the area.
Local Advertisements
Check local ad boards, whether that be in local shops, the nearby church or the town hall. There's bound to be somewhere that has a little noticeboard with adverts pinned up. Once you've found such a board, ask if you can post your own advert stating that you're looking for a decent short-term rental, and pop your contact details onto it.
Facebook Groups
Social media is a powerful tool. You'll find a lot of different expat groups for towns and cities in different countries around the world, so just start by searching for the location in which you'd like to rent, and request to join any groups you find.
Negotiate with hotels and hostels
Many people are surprised to learn that hotels and hostels are often willing to negotiate a long-term discount for those who wish to stay a bit longer than the majority of their guests.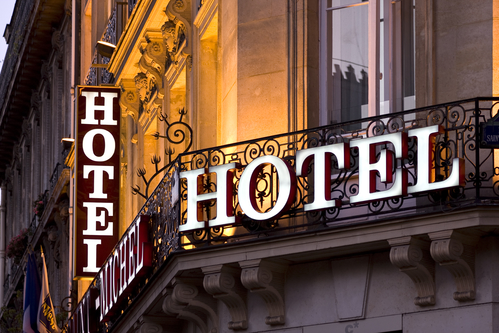 Some hotels may be willing to rent you a room for longer in off-seasons
Hotels may be more open to the idea in the off-peak season, as this would mean they will have a guaranteed income for time you wish to stay.
Websites
There's an abundance of websites that focus on holiday and short-term rentals. AirBnB is perhaps the best known, but there are also websites such as FlipKey, HomeAway, and WorldPackers, to name but a few. Using such websites for short-term rentals allows you to search and view lots of properties at the click of a button.
What You May Need For A Short-Term Rental Abroad
Deposit
You may need to prepare yourself to pay a deposit, and perhaps an expensive one. That being said, you should only pay a deposit if you have legitimate paperwork that means you can claim it back after or shortly before you leave. Otherwise, you may fall foul of a scam and not get your money back at all.
Local Guarantor
In some countries, you may only be allowed to rent if you have a local guarantor. Whilst this is fine for people who have family or friends in that country, if you're not fortunate enough to be in that position, this can really put a spanner in the works! So make sure you research this in plenty of time before booking and paying for your trip.
Passport Details
The landlord may want your passport details so that if anything goes wrong, you can't jump ship and leave the country without paying what you owe. They may even ask for a photocopy of your passport, which is perfectly acceptable.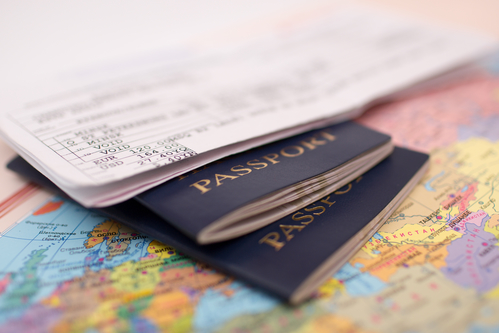 Landlords may want to see your identification
However, do not ever give your passport to someone who is asking to keep it as a security deposit. This puts you in a vulnerable position where you can be scammed out of more money to get your passport back.
Factors To Watch Out For With Short-Term Rentals Abroad
Insurance
Find out whether the landlord has appropriate property insurance for the purpose of short-term lets. A general home and contents insurance may not be specific enough, and you might want the added reassurance of knowing that if anything goes wrong, they will not try to hold you responsible or liable for something that their insurance can handle.
Contract
Sure, you may stumble upon a circumstance where you're offered a short-term let on the sly for payment in cash. That is down to your discretion, but you need to keep in mind that without a contract, you will also wave goodbye to your rights. You could be asked to leave before the date you agreed upon, or even have a landlord demand more money with no proof of what your agreed payment amount was.
Reviews
If you're using a site such as AirBnB, always take some time to sit down and read the reviews for properties you are considering renting. This will give you a good idea about the condition of the property, what the surrounding area is like, and how the landlord interacts with the tenants.
Have you rented a place abroad? Share your experiences in the comments below, or answer the questions here to be featured in an interview!