If you are legally resident in Portugal, you will be covered by the national health system. This means that most of your healthcare will be free at the point of service, but there are still some small fees for certain appointments and procedures.You can also opt to take out private healthcare in Portugal if you require extra cover, or if you want to ensure that you can see a particular specialist.
Basic Costs For Healthcare In Portugal
When you sign up at your local health centre in Portugal, you will need to check whether you have to pay to visit the doctor, or whether you are eligible for a reduction in fees.
If you are unemployed or on a low income, or if you are a senior citizen, then you will not need to pay. However, you might be required to provide proof of your income levels before your fees will be written off. If you have children under the age of 16, you will not need to pay for them to visit the doctor either.
If you are not eligible for completely free healthcare, the fees will still be minimal. A consultation with a general doctor will cost around €5, unless you request them to visit you at home, in which case you will need to pay about €10. You can also ask for a telephone appointment, which is cheaper: these only cost about €3. Bear in mind however that it can be difficult to explain things over the phone, particularly if one or both of you is communicating in your second language, so making an appointment to see the doctor in person might be easier all round.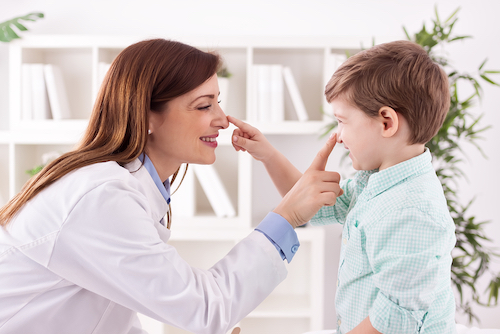 Doctors' appointments are free for children
If you want to consult a specialist, or if you need to see a doctor who works in a hospital rather than the one at your local health centre, you will need to pay extra for this. Specialists' consultations cost around €8, although speaking to a nurse at a hospital will be cheaper, setting you back around €5. If for any reason you need to stay overnight in hospital, the charge is usually about €25 per bed per night.
Prescription Costs In Portugal
You will need to pay for your prescriptions when you visit the chemist, unless you are in one of the groups listed above who are exempt from paying for healthcare. Prescriptions usually do not cost very much, but the amount you need to pay will depend on what medication you are taking.
Medicines are subsidised in part by the state, with patients needing to pay a percentage of the cost depending on the 'grade' the medication falls under. There are four grades, A to D, with subsidy percentages ranging from 10% to 90% of the cost of the drug.
Private Healthcare Costs In Portugal
Unsurprisingly, having private health cover will increase your costs substantially. Visiting a private doctor in Portugal will cost you roughly ten times the amount it would cost to see your public doctor, at €40.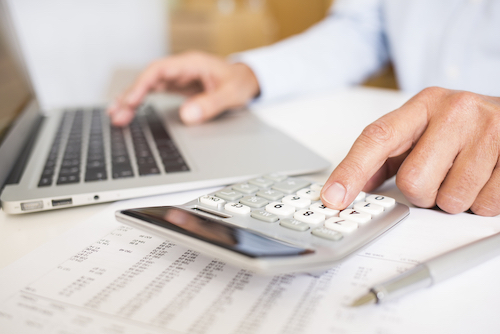 The cost of private health insurance will depend on your personal circumstances
However, taking out a private health insurance policy means you will be covered for most of these basic fees, though you may still need to pay 25-50% of them depending on your premiums. Private insurance costs vary widely depending on your personal circumstances, too, ranging between a few hundred and a few thousand euros each year.
Common Operations And Procedures In Portugal
Giving birth to a child is one of the main reasons expats choose to go private in Portugal. Although the standards of maternity care in the country are very good, there is still an emphasis on doing things "the way they've always been done," which means that those who want their childbirth experience to be more modern — for example, by using a birthing pool — might want to pay for this privately.
Giving birth in a private hospital is pricey, though: it can easily set you back over €4000 even without allowing for any potential complications. Bear in mind too that most people want to see the same midwife or doctor all the way through their pregnancy: it can give a comforting feeling of familiarity if the person delivering your baby is the same one who did the ultrasounds and other pre-natal tests. But this means costs can quickly add up. Check with your insurer to see what packages they offer to cover childbirth, if you plan to start (or continue) a family in Portugal.
Orthopaedic surgery is an increasingly popular draw for medical tourists to come to Portugal. The prices are lower than they would be in the US and in the UK if you opt not to have it done on the NHS, so for some people it is preferable to go abroad to have their surgery. The British Hospital in Lisbon is especially popular with English-speaking expats and tourists, since all medical staff speak English to a high level and you can be sure that you will understand the treatment you are receiving.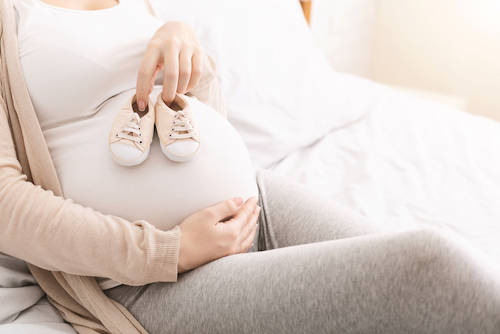 Childbirth is one of the main things people choose to pay for in Portugal
Orthopaedic care is of a very high level in Portugal; common procedures include hand, elbow, foot, ankle and spinal surgery. These will vary in price depending on how complicated the specific operation is that you need, but in general the more complex the procedure, the more expensive it will be. Spinal surgery, for instance, will be one of the priciest things on offer, whereas surgery to fix a broken ankle will be cheaper.
Simpler operations such as ankle, foot and hand surgery will generally set you back between €4000 and €8000; spinal surgery could cost at least twice this amount, depending on how complicated the procedure will need to be.
Again, you will probably be able to find cover for this through a private health insurer. However, make sure you speak to them about any pre-existing conditions before you sign up for a policy. Some insurers will refuse to cover you at all for a pre-exisiting condition, but several will give you some options for healthcare, although the premiums will be much higher.
Would you like to share your experience of life abroad with other readers? Answer the questions here to be featured in an interview!