Welcome to this month's round-up of discussion topics in our Expats In Portugal Facebook group.
Adjustments and comparisons
Eight days into her stay, one member has already noticed several differences between Portugal and her home country! Notable items include the sunshine and heat; the variety and affordability of excellent food; and how everything gets done on "Portuguese time."
A discussion kicked off about the similarities and differences between Portugal and Spain. Most people replied that the differences were negligible, but one commonly cited difference was that stores tend to be open on Sundays in Portugal more often than in Spain, which for many people was a big advantage. The warmth of the people in both cultures was noted, but several commenters said they'd felt more welcome in Portugal. How do your experiences match up?
A report from Atlas And Boots showing that Portugal is the best country for expats in Europe (and the 5th best in the world) generated quite a bit of discussion. Why do you think Portugal scores so highly?
Where to live in Portugal
When someone asked for suggestions about where to live, group members gave their reasons for choosing their new homes. The most popular suggestions were Tavira and Vilamora, with a few votes cast for Portimão, Loulé, Coimbra, Alvor and Albufeira.
Which neighbourhoods in Porto or Lisbon should someone check out if they're thinking about relocating to Portugal? So far people have recommended Cedofeita and Miragaia in Porto; and in Lisbon they recommended Campo de Ourique, Principe Real, Estella, Lapa. Where would you add?
Members debate the relative pros and cons of Lisbon, Cascais and the Algarve. Ultimately it boils down to what suits you best, but several people gave some useful insights about what it's like to live in each of these areas.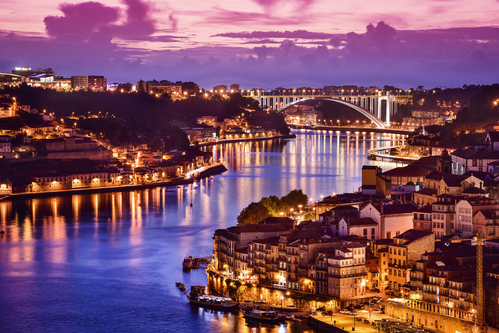 Can you recommend good neighbourhoods in Porto?
A request for good places to find real estate and rental listings returned several suggestions. Check them out below (Expat Focus has not had any dealings with these agents and can't vouch for their legitimacy).
• Pure Portugal
• CustoJusto
• Imovirtual
• Casa Sapo
• Idealista
• GuestHouse4U
• Chavetejo
• DSP Properties
Entertainment
Here's some recommended reading! The Portuguese: A History is a good introduction to life in Portugal, according to some of our members. You can find out more about the book on Goodreads.
Lisbon is a vibrant city with a thriving entertainment scene, and people were happy to recommend places to eat out and listen to music in the capital. Culinary Backstreets was recommended as a resource to find local, family-run restaurants that are slightly off the beaten track and not so touristy.
In a related post, several people shared their favourite Portuguese dishes and the best restaurants in their areas. Seafood was a popular choice, particularly grilled Portuguese sardines, a delicacy that isn't easy to find outside of the country.
Challenges of expat life
Although moving abroad is a rewarding and enriching experience, there are challenges that go along with it. In a recent discussion, people spoke about some of the challenges they faced when moving to or living in Portugal – frequent answers included learning the language; the confusion around customs, the postal system and bringing things into the country; and a lack of high-speed internet in rural areas.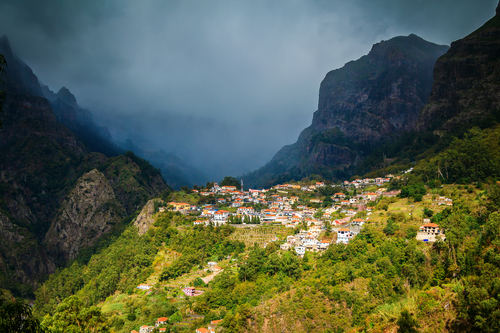 It can be difficult to find high-speed internet in rural Portugal
When one person asked what kinds of wildlife she might see when she moves to the Algarve, people warned her about snakes, rats and sharks! There were also more generally appealing animals mentioned such as lizards, bee-eaters and eagles. Several people mentioned the need for caution, especially with certain types of spider and with pine caterpillars – touching these can cause severe rashes and eye irritations.
Retirement in Portugal
Group members weighed in on a post where someone was asking for comprehensive advice about retiring to Portugal. People gave their thoughts on subjects such as rental accommodation, which locations are best to live in as a retiree, and the visa process.
Portuguese myths
Sometimes people who lived in Portugal as children decide to repatriate there in later life. In 1970s Portugal there were several myths floating around; a discussion of these is causing much amusement on the group at the moment!
Popular things people were told as children include that they shouldn't eat oranges at night; that they shouldn't shower shortly after eating; that all mirrors must be covered during thunderstorms; and that when the sun shines on the rain, it's because a witch is combing her hair. The conversation showed that several myths are popular all over the world, with a few regional variations.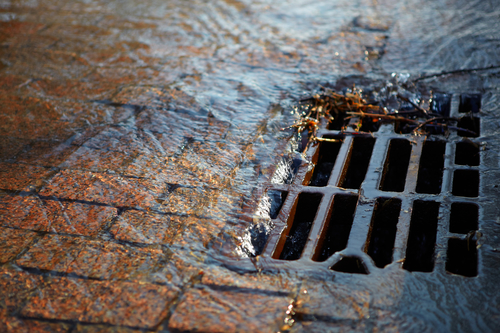 One Portuguese myth says that when the sun shines on rain, a witch is combing her hair
Applying for residency
Several people talked about the difficulty of getting through to SEF on the phone in order to apply for residency. The main piece of advice given was to try to book an appointment through SEF's website, or to hire a specialist who might be able to help.
Property
One member who is thinking about moving to Portugal wanted to know whether renting out his UK property would be a good idea. Plenty of people weighed in, talking about their own experiences with selling properties before moving, and with being landlords from abroad.
Utilities
Gas heater versus electric water heater – which is better? In the group there were a few more votes for gas than electric, but the second most popular option was solar, especially with either gas or electric as a backup. As one group member said, "It's like being off the grid but yet still being on it, responsibly."
Come and join the discussion on our Facebook group for expats in Portugal!