If you are living and working in Romania, then you may need to access healthcare services there. The quality of the provision you receive will depend on whether you choose to access the public or the private sector. We will look at all aspects of the Romanian healthcare system below and consider some of your options. 
Public healthcare in Romania
Unfortunately, according to the European Health Consumer Index, Romanian healthcare ranks as the weakest in Europe. Facilities are poor, and corruption is rife. Indeed, bribes (Șpagăs) are a commonplace phenomenon. Infant mortality is very high compared to in other European countries, while disease prevention is low. You will particularly find issues with hospitals outside of the major cities. 
Romanian public maternity wards have been accused of having a high degree of  'obstetric violence' – this refers to the use of procedures that are not always medically necessary, such as C-sections and episiotomies. Patients also complain about verbal and emotional abuse. 86% of women interviewed by medical organisation MediHelp said that they would prefer to give birth abroad. 
There has been an exodus of medical personnel, who mainly head for employment elsewhere in the EU, where they are offered better facilities and higher pay. 
There are also significant disparities between the care received by those on high incomes compared to those on lower incomes. The EEA reports that life expectancy at birth in Romania is five years below the EU average. Maternal and infant mortality rates are among the highest in the EU, and mortality rates are more concentrated in low-income rural areas.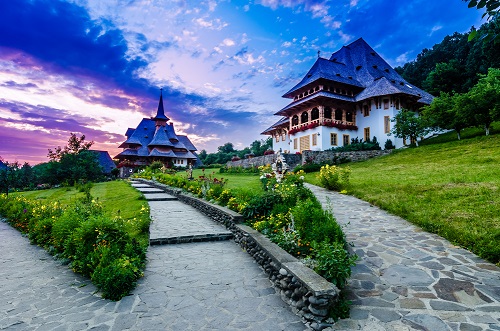 The high mortality rate is a result of diabetes, cardiovascular diseases, and cancer. However, the country also has the highest incidence of preventable infectious diseases, such as Tuberculosis (TB) and Multi Drug Resistant Tuberculosis (MDR-TB), in the EU. As well as this, the Hepatitis B incidence is twice the EU average.
In 2014, the government introduced the Romanian 'Public Health Initiatives', with an €8 million investment from Norway. The programme aims to:
Increase immunisation and screening

Eradicate Tuberculosis

Address HIV/AIDS and Hepatitis B and C among injecting drug-users 

Counter the increase of non-communicable diseases (NCDs) relating to lifestyle
If you do choose care in the public sector, national health insurance covers the following:
Emergency medical and surgical services

Prevention services (including consultations and disease risk assessments)

Medical services for acute conditions or flare-ups of chronic illnesses

Medical services for chronic illnesses, including active monitoring for chronic illnesses with a major impact on illnesses with a high cardiovascular risk, type two diabetes, bronchial asthma, chronic obstructive pulmonary disease, and chronic kidney disease

Specialist paraclinical medical services for outpatients

Day and continuous (24 hour +) hospitalisation services (you should receive full reimbursement for hospitalisation if it is an emergency or a referral)

In-home medical care

Medicines, with or without a personal contribution for outpatient treatment

Medical devices
Medication should be refunded from the CNAS (from around 50% to the full cost). Pharmacies are found throughout Romania, but if you need a particular medication, check with your doctor to see whether it is prescription only. 
Despite attempts by the government to improve the provision of public healthcare, most expats prefer to avoid the difficulties presented by the state sector. They instead choose to enrol in private healthcare. 
Private healthcare in Romania
It is worth noting, however, that private hospitals have also come under fire. This has been for their focus on cheap services that are nevertheless charged at a premium for private patients. They are seen primarily as money-making enterprises. The Mayor of Bucharest, Gabriele Firea, has said that they demand a lot of money for treatments but cannot necessarily carry through with them in complex medical cases. Patients end up being sent to state hospitals.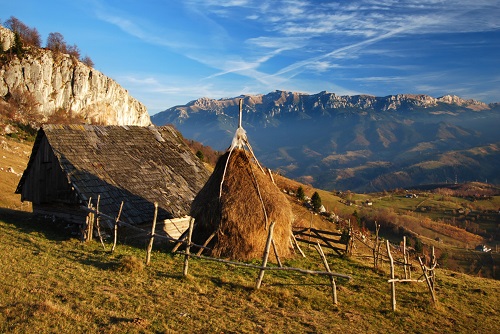 However, despite some poor outcomes, the private sector in the country is generally of a much higher standard than its public equivalent, in terms of medical care, equipment and infrastructure. Also, corruption is banned in private hospitals. Although you may still encounter it, it is not as institutionalised as it is in the public sector. 
You will find most private provision in urban areas, such as Bucharest. The private sector is growing, however, with Poland and Romania being seen as attractive opportunities for private medical investors. For instance, Medicover is developing its Bucharest network, by providing recent services, such as:
Ergospirometry at its Plevnei clinic

Colorectal cancer screening through colonoscopy

Laparoscopic surgery of colorectal cancer 

Molecular biology tests
The organisation is also implementing a new strategic direction at its maternity unit in Bucharest, with a focus on promoting natural birth. Private provider Ares is also expanding into the Romanian market. 
Transplants are a growing market sector. There is one lung transplant centre in the country, two kidney centres, a liver clinic, and an advanced research and development centre in experimental medicine. Most medical tourists visit the country for dental treatment, however. An extraction costs around US$12, and implants cost up to about US$2K. A specialist consultation costs in the region of $50. Costs in Romania are among the lowest in Europe. Prices are highest in the capital, Bucharest, but are likely to be lower in Cluj, Brasov and Timisoara.
Most patients visit from Germany and the UK. For more information, you can contact the Romanian Medical Tourism Association.
Check with your chosen clinic that they accept your health insurance, and ask your insurer whether you need pre-approval. Check, too, to see what form of payment your chosen clinic would prefer. Some may offer a reduction for cash payments. You can also pay out of pocket – healthcare costs in the private sector are cheap compared to in other EU countries. However, bear in mind that costs can add up.