Moving to a new and unfamiliar place can be overwhelming at the best of times, in particular when it is a large city.
We've put together this guide to the neighbourhoods of Singapore to help you better understand what each has to offer.
Singapore is divided into 28 districts which is based on the old district postal system. Although this system is no longer used, the districts are generally still divided and referred to as such.
You can see a table of the districts of Singapore here.Neighbourhoods and areas of interest
These particular neighbourhoods and districts are always of high interest to expats due to their location, transport links, amenities or cultural history.
Braddell and Serangoon
This is the area of the city where you can find picturesque open green spaces like the MacRitchie Reservoir and the Singapore Polo Club. If you are an avid gardener with a green thumb, then you can take a trip to the nearby Thomson Road gardening nurseries to buy some plants for your new home. There's a host of international schools in this area such as the Australian International School, the Stamford Amercian International School and the French School of Singapore.
Chinatown
Chinatown is abundant in historic temples and cheap street food courts like Maxwells where you can get large portions of typical Singaporean dishes for a fraction of the price of restaurants. Chinatown is a bustling neighbourhood with a mixture of old and new. The juxtaposition between the old colonial buildings, traditional temples and the surrounding city skyline makes it utterly charming.
Little India
Little India is brimming with excellent native cuisine, colourful markets and interesting temples. Unique candy colour striped buildings provide a stark contrast to many of the modern buildings you will see around Singapore.
Marina Bay
Marina Bay is the epitome of art, culture and luxury. Presided over by the famous Marina Bay Sands Hotel, this is the place to go for indulgent food or a luxury shopping trip for designer goods and the latest in couture fashion.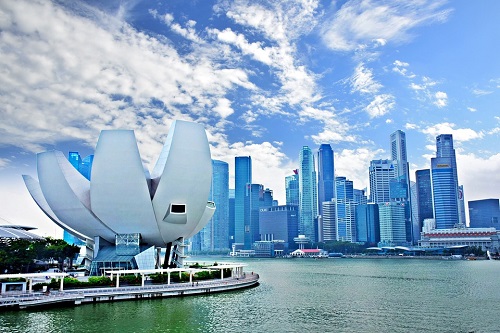 Queenstown / Alexandra
This area is generally considered to be relaxed and unpretentious. Here it is easy to find delicious local food at arty cafes and restaurants. It is very well located in terms of nearby school options such as Tanglin Trust School, Dover Court International School and UWC South East Asia.
River Valley
River Valley is often referred to as the perfect blend between the hustle and bustle of the city and wider spaces, with a short walk to Fort Canning park. There is a vast array of residential properties in varying styles, quirky shops and intriguing Buddhist temples. A short drive or approximately a 20 minute walk away is the CBD (Central Business District) with an international school close by.
Sentosa Island
Sentosa is Singapore's favourite leisure destination with attractions to please all ages such as ivoCity, the largest shopping mall in Singapore, the Universal Studios Singapore theme park and the aquarium. The residential prices in Sentosa Cove are high due to the fact that it is such a coveted area. The downside is that a car to commute to work is essential.
Tanglin
Tanglin is a charming area with family-friendly low rises and lovely houses, there is a large local shopping mall with more or less everything that you could need, and it is close to the botanical gardens. There are two excellent schools in the vicinity (White Lodge preschool and Avondale grammar school), as well as the Tanderra club which is a perfect place to relax or take a zumba class.
Tajong Pagar
Tajong Pagar has a beautiful display of Malay heritage, with classic characteristic shop front facades. Charming Tajong Pagar is fast becoming a foodie and cocktail hub. Given that its location is not far from the CBD (Central Business District), the neighbourhood is home to many office workers who enjoy the short commute time.
Tiong Bahru
About 15 minutes outside the city centre, Tong Behru is toted as an up and coming neighbourhood with emerging trendy cafes, boutique shops and bookstores opening up in the last few years, as well as one of the few wet markets left in the city.
Districts of interest
Orchard (Districts 9-11)
Orchard Road, Bukit Timah, Holland Village, Tanglin
Not far from the CBD area (apx 5 -10 minutes) and with the main shopping district of Singapore within walking distance, this area is very much a shoppers' paradise. There is an abundance of activities and wonderful entertainment amenities for all ages in this area and plenty of family friendly options. HollandVvillage in particular has an enjoyable selection of eclectic shops, bars and restaurants which are said to serve excellent Western cuisine if you are ever missing home and fancy some good old fashioned comfort food. There are several schools in this area such as Chatsworth International School, and international clubs like The Tanglin Club which are all easily accessible.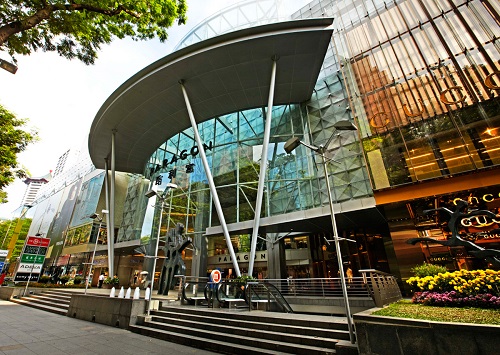 Central Region (District 11)
Novena, Newton, Dunearn Road, Thomson Road
This is a residential area, with malls, schools and sporting facilities. Overall, this makes it a very family friendly area. It is worth noting that Novena has no HDB flats (see our guide to Singapore property for a full explanation).
Rental and home prices are significantly higher in this part of the district. Newton is home to the famous Newton Hawker Centre, which is a largely debated subject. Some claim it to be a gem of Singaporean food culture, and others dismiss it as a massive tourist trap.
Central Region (District 12)
Toa Payoh, Serangoon, Balestier
This is a culturally and historically important region. Toa Payoh is one of the oldest townships in Singapore and is largely considered the "prototype" on which many existing neighbourhoods were designed and built.
Due to its age in comparison to many other parts of the city, the area is built-up and packed with plenty of amenities. It hosts a plethora of malls, cafes, restaurants and entertainment facilities. The Toa Payoh town garden is one of the most elaborate in Singapore and is well worth a visit.
Central East (District 13)
Potong Pasir, MacPherson, Braddell
Up until the mid-1980s, this was one of the most poverty-stricken areas of Singapore.
Potong Pasir was once a quarry, surrounded by thatched roof houses. Today any remnants from those times have been eradicated, and the area has fast become a bustling residential district. This gives Potong Pasir a charming feel of both the old and new at the same time.
What about finding a neighbourhood that meets your needs, from family-friendly to the perfect places for young working singletons?
Most popular residential areas for expats
Woodlands is a fairly typical expat neighbourhood. It's close to the Malaysian border, with lots of green spaces, good transportation links and medical clinics, plus good options for international schools. The commute is less than ideal, though – it can take up to an hour to get to the CBD.
Newton is also popular among expatriates though not the most cost effective. International schools that cater to the Canadian, Dutch, German, and French communities are easily accessible. There are other luxuries and amenities such as several country clubs, a delicious food court, and a beautiful nature reserve. Some of the transport links in the area can be somewhat lacking in comparison to other neighbourhoods.
The fashion lovers and shopping addicts tend to favour somewhere in district 9, which houses the famous Orchard Road. Unsurprisingly, being in Singapore's commercial heart is quite expensive. If this isn't an issue, then perhaps be swayed to take a look at Cairnhill or Mount Elizabeth.
Most popular family-friendly neighborhoods for expats
Expat families on a budget tend to lean towards outlying districts, in particular the East Coast. These areas have fewer nightlife venues and luxury stores, but they often have everything that you will need, with local supermarkets and small malls, transport links, good schools, outside activities and green spaces. Neighborhoods such as Choa Chu Kang, Yishun, Pasir Ris, and Jurong West tend to be popular. If you head for the East Coast then you can take the kids rollerblading down the strip of beach or to the East Coast park.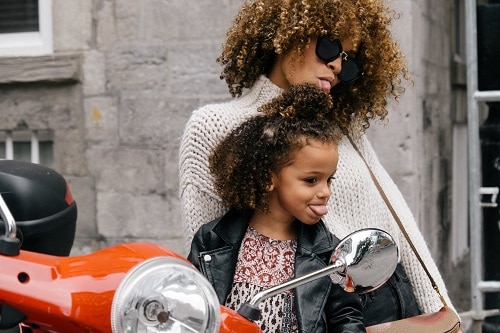 © London Scout on Unsplash
The area of Jurong also boasts several tourist attractions suitable for family outings such as the Singapore Zoo, the Jurong Bird Park, and the Singapore Science Centre.
Bukit Timah is well loved by families for its semi-suburban feel, its proximity to the Bukit Timah Nature reservoir, and the nearby kids' activities at Turf City and Jacob Ballas Children's Garden. Swimming pools are available in the nearby Hollandse and British clubs, and the area has several good international schools, nursery schools and pre-schools.
The prices tend to be far more reasonable the further you go outside the city, and all that is left to take into consideration is the commute to work and the available transport links.
Woodlands is also a popular area for families, with reasonable rental prices, malls, restaurants, a cinema and the Singaporean American school close to hand.
Other areas with excellent schools that are easily accessible include Tanglin, Braddell and Serangoon, Queenstown/Alexandra, River Valley, and if you're happy with more inner city living even the Orchard area has some very good schools.
Most popular neighbourhoods for professional singles and young couples
If you enjoy the glitz and glamour side of Singapore and you are working in a central area, then neighbourhoods that may suit you include Tanjong Pagar, Raffles Place, Dhoby Gaut, City Hall or even Marina Bay. This of course largely depends on your salary and expenditures.
Robertson Quay and Mohammed Sultan Road are popular with singles and young couples who want to be close to the Central Business District whilst being able to enjoy the nightlife, restaurants and bars along the Singapore River.
If you want to enjoy living a little more authentically then perhaps the areas of Yishun, Ang Mo Kio, Clementi, Jurong would suit you.
If you prefer to live further outside the city, be active, and have more open space around you but still want to have a short commute time, then take a look at the Marine Parade area.
Holland Village and Tiong Bahru remains popular for the availability of Western comforts, as well as the quirky shops and hipster cafes/restaurants.
In the more cost effective realm with good transport links sit areas such as Clementi Central, Jurong East, Pioneer, and Tiong Bahru, all of which are worth checking out.
Other areas close to the city that are popular with the 20-something expats are Chinatown (especially the Anne Siang Hill area for the bars and clubs), Tong Bahru and Duxton Hill.
We hope this guide gives you a bit more of an insight into the neighbourhoods of Singapore and where you will feel best situated to settle in to depending on your needs and interests!
Have you lived in Singapore? Which areas would you recommend? Share your thoughts in the comments, or fill in the questions here to be featured in an Expat Experience interview!