What makes a home a home? If you're moving to a new country, even temporarily, you will want to be able to make your home a haven; an oasis of calm to return to. With people's personal tastes varying so vastly, there is a good chance that one person's idea of chic decor is your worst nightmare. Nobody wants to come home at the end of the day and be surrounded by items that they consider unsightly.With this in mind, we've compiled this handy guide on homeware shopping in Singapore for new expats, consisting of brilliant hand-picked stores and secret treasure troves for all budgets, so there is no reason why you should be unhappy with your current accommodation!
Budget Friendly
If you're looking for homeware and furniture options that won't break the bank, then take a look at these suggestions.
Ikea
This store hardly needs an introduction! A well-known brand with stores all over the world, if you're looking for budget friendly furniture and you're not afraid of a little DIY, Ikea is always a brilliant go-to option. They also have a vast selection of affordable homeware options.
Typo
This is a great option for cute and kitsch home decor ranging from throws, cushions and bedding to novelty lighting and storage options. Typo may not be to everyone's taste, but it's certainly easy on the wallet and a good choice for some unique home accessories.
Tangs
Tangs has just about any home appliance you could imagine. From yogurt makers and blenders to juicers and coffee machines, you'll be able to find it here. For practical necessities and budget-friendly luxuries, Tangs is one of our favourites.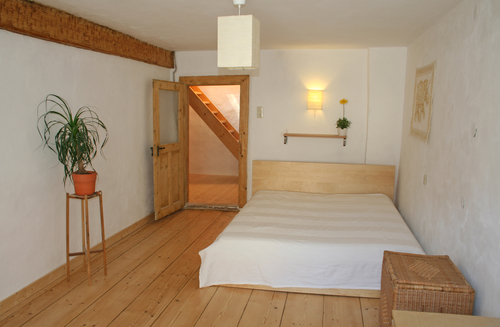 There are plenty of furniture stores in Singapore
Hock Siong & Co
A second hand store with an in-house refurbishment team, you can either pick up a bargain here for a DIY project at home, or have the team spruce up your find for you at an additional cost. If you're interested in finding some pre-loved pieces that need a bit of TLC, then Hock Siong is for you.
Affordable Style Files
Woven rugs, colourful cushions, trendy pots for your house plants and unique felt baskets are all available from Affordable Style Files. They also offer various styling and interior design services from their website.
Something A Little Different
If you're searching for unique pieces to fill your new home, check out our top five favourite quirky stores…
• Lorgan's Retro
• Artful House
• The GoDown Store
• Flea & Trees
• The Moongi Project
Mid-Range
If you're looking for a good middle ground and have a little more of a budget to play with, then consider visiting some of these excellent mid-range shops.
Robinsons
Robinsons stocks a variety of brands such as Balmain, SMEG, John Lewis and Dyson. The store offers a range of home accessories and kitchen appliances, including bed linen and bath ranges, cookware and outdoor decorations.
Singapore Trading Post
Expect to see a romantic colonial-type theme at the Singapore Trading Post. Think Pineapple lamps and plantation chairs, as well as rattan topped wooden tables. If you want to add a touch of vintage style to your home, head to this store.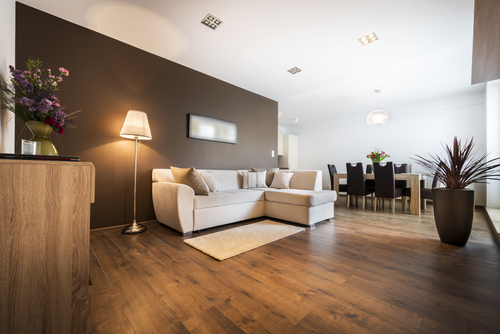 You'll be able to find everything you need in Singapore
Castlery
Castlery pride themselves on designing, developing and manufacturing high quality products. Every conceivable piece of furniture you could need for a home can be found on their website. They even offer "room bundle" concepts.
Crate & Barrel
Popular American brand Crate & Barrel offers affordably priced, fashionable furniture and home decor, as well as eco-friendly product ranges, such as sofas made from recycled materials. Their various designer collaborations offer exclusive products that can't be found anywhere else.
Antiques
Check out our top five spots to find the most beautiful antiques in Singapore.
• Woody Antique House
• Just Anthony
• The Past Perfect Collection
• FairPrice Antique
• East Inspirations
High-End And Luxury Outlets
If you're looking for exceptional quality, artisanal or bespoke items to add a touch of luxury to your new abode, then these are our top choices.
Finn Avenue House
If you prefer soft, elegant and sophisticated furniture, then Finn Avenue might be the place for you. The online luxury designer company offers beautiful furniture and decor, from bonnet armchairs to velvet lounge sets, meaning there's plenty to choose from to add a touch of luxury to your home.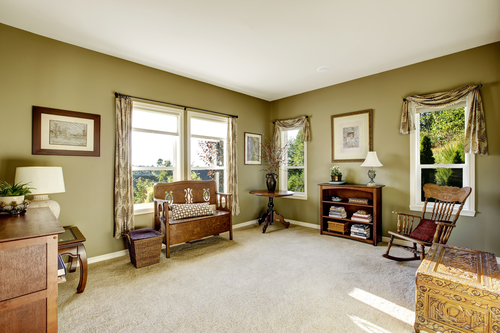 Whatever your preferences, you'll find something to suit you
Ethnicraft
Founded by a Belgian entrepreneur, Ethnicraft offers quality solid furniture, crafted from materials such as oak and teak. They pride themselves on creating products of impeccable craftsmanship as well as championing sustainability. The brand's respect for the environment and strong emphasis on nature is evident throughout their collections.
Proof Living
Proof considers themselves to showcase the best of luxury home furniture and accessories. Their showrooms have a reputation for being exquisitely beautiful. They stock a comprehensive list of designer labels, picked for their impeccable quality and aesthetic style.
Interior Design Services
Our top picks for interior design services in Singapore:
• Make Room
• Atelier Lane
• Eightytwo
• Vegas Interior Design
Best Shopping Districts
If you're looking for a general destination to do a one stop shop then check out these popular shopping districts.
Orchard Road
Perhaps the most popular shopping area in Singapore, Orchard road is Singapore's answer to London's Oxford Street, with shops that cater to all budget ranges.
Marina Bay
Marina Bay is well known as the luxury shopping epicenter of Singapore. Browse through a plethora of luxury brands and designer labels.
Little India
For something unique, or to add a splash of colour, browse through the markets in Little India for vivid rugs, throws, cushions and all assortments of decorations.
Holland Village
The oldest expat village in Singapore has a large variety of shops from fine furnishings to budget-friendly stores.
Hopefully this guide has given you all the information and inspiration you need to spruce up your new home in Singapore. By visiting these stores, you should be able to find the perfect accessories to make your new house feel truly like a home.

Have you lived in Singapore? Share your recommendations in the comments below, or answer the questions here to be featured in an interview!