It's relatively easy to keep your health insurance costs low in Singapore, mostly due to the government's medical subsidies. Every working citizen and permanent resident is automatically enrolled in a mandatory savings system. Through this, funds are deposited directly from employees' pay cheques into savings accounts, which are specifically reserved for paying medical expenses. Supplemental health insurance is therefore advisable, but not a necessity.When considering your options, you should check whether your employer offers a health insurance package, as this may be able to save you money. You will need to clarify the intricacies of the policy, such as what exactly is covered, how much is covered, and who is covered. If your dependants are not mentioned in the policy, for example, then you may have to purchase either add-ons or separate policies entirely to ensure your family has adequate health cover.
Health insurance in Singapore: the basics
The basic health insurance that all workers pay into, which can be used for public hospital expenses, is called MediShield. MediShield is mandatory, and the money for it is taken directly from your monthly paycheck. You can further boost this with an optional integrated plan, usually referred to as MediShield IP (integrated plan). Integrated plans offer extended cover, and they also give you access to better wards in public hospitals or, in some cases, treatment in private hospitals. They typically work on a co-pay rider basis, where you pay up to 5% of the medical costs and the insurer pays the rest.
Keeping insurance costs down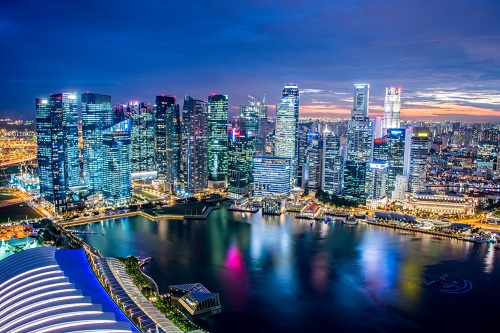 There are ways to minimise how much your health insurance will cost you
Public hospitals
Perhaps the most obvious way to keep your health insurance costs low in Singapore is to opt for treatment in public hospitals. Public hospitals are regulated and subsidised by the government, so the rates are fixed and much lower than those of private hospitals, who can set their own prices.
Insurance policy comparisons and aggregators
Value Champion is an incredibly helpful resource for deciding on your health insurance plan. You can visit the website here. The Value Champion website advises you on the right policy for you, depending on whether you want the cheapest insurance policy, the best value for money, or the best option for families or for chronic illnesses etc.
Using insurance aggregators, such as Insurance Market Singapore, is also a helpful way to find the least expensive policy.
Purchasing a local insurance policy is going to cost you less than an international policy. If you're living and working solely in Singapore, you don't really need an international policy. You only really need to consider paying for an international policy if you travel a lot.
Lower your premiums
Almost every health insurance policy has various premiums, essentially meaning you will pay more for your policy if you have certain health conditions or meet certain criteria. Whilst you may be tempted to not mention pre-existing medical conditions, this is an extremely bad idea, as it can render your policy null and void later on. What you can do is lower your premiums by improving your criteria. For example, if you are a smoker then you could give up smoking. With many providers, smokers can end up being charged up to 50% more than non-smokers for the same policy.
Increase your deductible
Generally speaking, with most insurance policies, the greater the expenses you pay out of pocket, the lower your premiums. Pairing a high-deductible supplemental insurance with a health savings account (which is mandatory in Singapore anyway), then paying the expenses from said savings account or out of pocket, can reduce your private insurance premiums.
However, this approach only works in certain circumstances. You will need to sit down and crunch the numbers to see whether increasing your deductibles could save you money on your chosen policy or not. The higher your insurance costs, the more you will save by increasing your deductibles, because the discount for a higher deductible is usually a percentage. It might not be worth implementing this approach on an already low cost policy, as the savings would be minimal. If you do decide to go down this route, make sure that you are financially sound enough to be able to pay the higher deductible.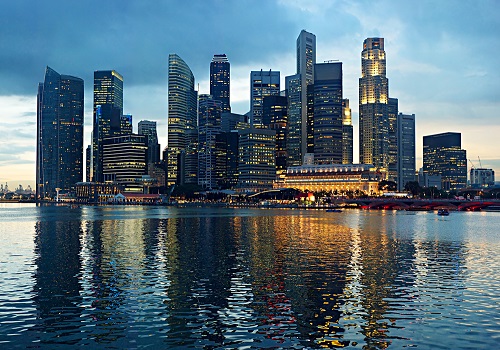 With most insurance policies, the greater the expenses you pay out of pocket, the lower your premiums
Change your co-insurance/co-payment ratio
This is basically the amount that you pay and the amount that your insurance pays. As mentioned earlier, the MediShield IP add-on requires you to pay up to 5% of costs, and then the insurance covers the rest. If you are looking to purchase further private health insurance, but want to keep the costs relatively low, then you can see whether changing the co-payment ratio reduces the price of the monthly payments. If it is not immediately clear whether you can achieve this, speak to a member of customer services to see whether they can help.
Choose an in-network doctor
You may find that some policy providers offer a discounted price compared to the larger corporations, under the caveat that you are tied to using their in-network doctors and facilities, as stipulated in the policy underwriting. More often than not, these types of policies are provided by medical groups that are co-owned by a group of doctors. Be sure to research the provider's medical network before you agree to anything. If you are picky when it comes to choosing your doctor, then this probably isn't the sort of policy that you should be looking at.
Regularly reassess your health insurance requirements
Sticking with the same plan year in and year out can sometimes mean that you miss out on savings. You should regularly be assessing your health insurance needs and whether your current plan is best suited to them. For example, some factors to regularly assess are whether you have children who often need to go to the doctor's, whether you or anyone in your family requires prescription drugs, and so on.