The Cayman Islands is perhaps most well-known for being a tax haven. While this has obvious advantages for the people living there, one of the areas it affects negatively is health insurance. Indeed, one of the main reasons people choose not to retire in the Cayman Islands is that the cost of sufficient coverage can be prohibitive. However, there are ways to keep your costs down.Health insurance is required by law and is divided into public and private. Everybody must be covered at least by a basic plan of coverage, called the Standard Health Insurance Contract (SHIC), which employers are obliged to provide. They must pay at least half of the premium for the SHIC plan. However, as coverage under a SHIC is basic, it is likely that you will wish to top up your plan with private health insurance from one of the country's approved providers.
Is public health insurance enough?
Under the latest revision to the Health Insurance Law in 2013, the scope of SHIC plans was increased. The downside was the necessary increase in premiums, which for some was up to 40%, to allow for broader coverage. However, this does mean that the SHIC plan might be sufficient for your needs.
The SHIC costs roughly CI $167 per month, and it sets calendar year, as well as lifetime, limits on benefits. The overall lifetime limit is set at CI $1,000,000 (c. USD $1.2m), and the calendar year limit is set at CI $100,000 (c. USD $120,000). Individual benefits include the following:
• Coinsurance: 20% up to the first CI $5,000
• Emergency medical services: 100% up to CI $4,000 per policy year
• Doctor's office visits: 80% up to CI $400
• Inpatient hospital care: 80% to coinsurance maximum, then 100% to individual annual maximum (CI $100,000)
• Insulin for diabetics: 80% to CI $400
• Repatriation of remains: CI $2,000
A full list of benefits, covered charges and exceptions can be found here. The SHIC is cheapest when purchased from the government-owned Cayman Islands National Insurance Company (CINICO) rather than from private insurance providers.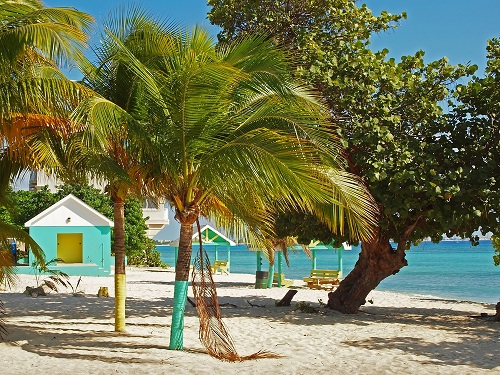 In 2013, the scope of Standard Health Insurance Contract plans was increased in the Cayman Islands
If you already have health insurance with global coverage in your home country, you may be thinking that this is sufficient. Unfortunately, while you are welcome to keep your health insurance policy, you will have to have a SHIC plan as a minimum when you live in Cayman. However, this still may work out as cheaper than a comprehensive private Cayman plan, so it is worth checking the wording on your original plan to see if you have the correct coverage to supplement a SHIC.
If for any reason you are not employed – for instance, if you are retired or have been made redundant – you are still required to have an insurance plan in place. This can be daunting, but there are ways to keep your outgoings minimal. As well as being the cheapest provider of the SHIC, the CINICO offers insurance plans designed to be more affordable for specific groups. The Silver Plan is available to over-60s, but this only covers the individual, i.e. it does not cover spouses or dependants.
If you intend to work for the government in Cayman, CINICO's Civil Servants and Pensioners Plan is a great option. The maximum lifetime benefit amount is CI $5,000,000, there is no co-paying on Cayman Islands Health Service Authority (HSA) care, and dependants and their offspring can also get coverage.
Saving money on a private health insurance plan
If you are looking for more coverage than what the basic SHIC provides, other plans can be categorised into:
• Enhanced SHIC: all the benefits of SHIC but with higher limits on outpatient benefits, and some plans may include vision and dental
• Mid-level: higher annual maximum coverage limits, higher limits on outpatient benefits, and vision, dental and life insurance options
• Comprehensive major medical: more scope for overseas treatment, less out of pocket expenses, and the lifetime maximum is USD $2,000,000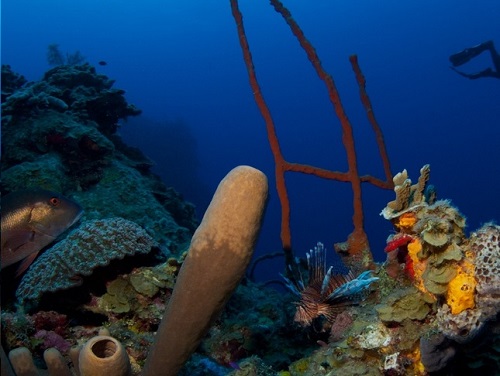 You must be covered by a SHIC in the Cayman Islands, but you may wish to take out additional cover to complement this
Due to the size of the country, health insurance in the Cayman Islands is notoriously expensive. When upgrading from the basic SHIC plan, costs quickly begin to increase, potentially trebling for a plan including doctor and specialist visits, dental, vision, higher prescription coverage and extra preventative care. Furthermore, adding a dependant doubles the cost, so unfortunately you often do not see a cost-saving benefit from having a family package.
Cayman workers earning an average salary of around CI $4,000 a month could be paying up to CI $1,200 a month for a plan to cover a family of four. Some family plans of enhanced or mid-level coverage can come to well over CI $2,000. Be sure to consider what you need from a private health insurance plan. For instance, you may prefer to keep dental as an out of pocket expense rather than an addition to your monthly outgoings.
As your employer is required by law to provide your health insurance plan and to cover 50% of your premiums, one of the best ways to save money on your insurance is to negotiate with them. Companies benefit from economies of scale with health insurance, so you can get a better deal if it is managed through work.
There are several points you can negotiate with your employer. Firstly, you can ask for a higher coverage plan, making sure you include what's important to you. For instance, if you or a dependant has a pre-existing condition that would likely result in lots of out of pocket medical bills, you should make sure you mention this. You can also encourage your employer to cover more than the required 50% of the policy cost. Although your company is not obliged to pay any of the cost for your dependants or spouse, you could also negotiate that this be included.
In conclusion, sufficient health insurance can be cost-prohibitive in the Cayman Islands, but there are ways to minimise your outgoings. For example, you can work out exactly how much coverage you need and negotiate with your employer to get a better deal. Alternatively, you could keep your existing global coverage plan, if you have one, and adopt only the most basic plan of coverage in the Cayman Islands.