Expats moving to Singapore will find that the island city-state is more than just the upscale shopping malls, luxury hotels and fancy restaurants. Singapore also has a rich history and a diverse population, a plethora of family-friendly attractions and beautiful public spaces.The city is perched on the southern tip of the Malaysian peninsula and is a bustling metropolis with a mix of different cultures and various nationalities. Singapore has a sizable expat community that co-exists with the local population, which is made up of Chinese, Malay and Indian descent. The cosmopolitan city is known for its excellent healthcare system, an efficient public transport system and robust communications infrastructure, as well as its local culture that fosters tolerance and harmony. Singapore has a stable economy on account of effective measures taken by the government. Some of the top businesses in the world have their regional headquarters here and this offers plenty of career opportunities for qualified expats.
Wages are high in Singapore and many expats find that they earn far more than they did in their home country. But the city-state also has a high cost of living, especially when it comes to housing. This is why expats need to negotiate a salary that takes these factors into account.
Expats with families will find that Singapore is an ideal place to raise a family. There are a number of reputed international schools that offer a high standard of education. Employers may also subsidize school fees. Singapore is a safe place to bring up children as it has a very low crime rate, and the city is clean and safe.
Singapore is perhaps most known for its stunning cityscape that is made up of high rises, but it also has a good amount of nature in its rich botanical gardens, water parks, beaches and even a zoo. It is well connected through a network of flight connections and is an ideal place from which to explore the Asian continent.
One of the disadvantages of living in Singapore is the governmental control over information with restrictions on the print and broadcast media. This can be circumvented by staying updated on world events through the internet, and through foreign magazines and newspapers.
Singapore is bustling with people and activities and there is really no excuse for living a solitary life. From volunteer activities to karaoke clubs, there are social options for everyone. For expats looking to make friends in Singapore, here are some helpful tips.
Join an expat club or association
Expats in Singapore, especially new expats, will benefit greatly from joining a club or an association. International social clubs such as the British Club, Hollandse Club, The Swiss Club and Tanglin Club are ideal places for networking opportunities, events, sports and other facilities such as gyms and after-school tutoring. These clubs and associations usually have high membership fees, but they do serve as a bridge between Singapore and your home country.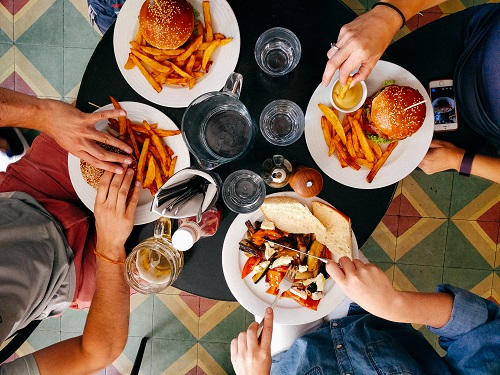 © Dan Gold on Unsplash
Many of the clubs are highly diverse. For instance, the Hollandse Club has a membership of 40 different nationalities. Country-specific clubs such as the Australian & New Zealand Association, Association Francaise de Singapour, Singapore and Kowloon Club, and The Japanese Association have frequent newcomer meet-and-greets and host regular social and special-interest activities, ranging from book clubs to golf.
One of the premier expat clubs is the American Club, which is not just for American citizens. The club also welcomes locals and people of other nationalities. The club has a close-knit and diverse community and is located in the heart of the city at Claymore Hill. Some of the activities organized by the club include dining and recreational options. The club enables newly arrived expats to settle in comfortably, make new friends and expand their business network.
There are also organizations especially for women such as the Scandinavian Women's Association, the Italian Women's Group, the Indian Women's Association and the Spanish-Speaking Women's Association. Women can also network at any of Singapore's professional associations such as PrimeTime Business and the Professional Women's Association. The Singapore Council of Women's Organisations (SCWO) is the national coordinating body of women's organizations and groups.
Play a sport
This is a great way to network and stay fit at the same time! Singapore has organized walking tours where you can make new friends and explore the city's botanical treasures. You can even join a hiking group and explore Singapore's national parks. Running groups are also an ideal way to keep fit and make new connections, as also are yoga camps where you can improve your well-being while you make new friends. Singapore is known to be a safe city, but it may be interesting to join a self-defense club and learn a few moves.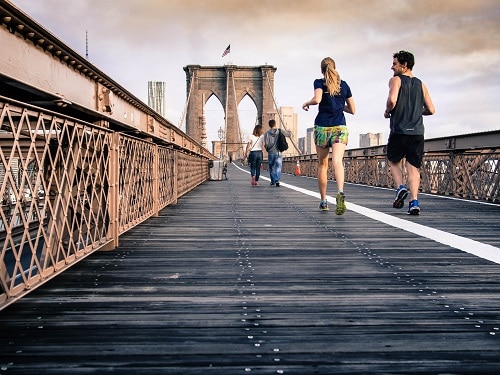 © Curtis Mac Newton on Unsplash
The website of My Active SG carries listings of public sports centers and their timings. You can find groups you are interested in and book the facilities of your choice. Active SG describes itself as an 'all-encompassing and inclusive national movement for sport, brought to you by Sport Singapore'. It provides opportunities to individuals, families and communities to share and experience life through sport.
Sports teams such as the Singapore American Football League, Singapore Cycling Federation and Singapore Cricket Association welcome newcomers. The Singapore Swimming Club and Swimfast Aquatic Group conduct activities that are open to the public, and also have amenities and activities for members. Another great way to meet new people is to join the Singapore Dragon Boat Association, in which American, British, Spanish, Canadian and Filipino teams participate. Another team, the Gaelic Dragons, consists of various nationalities brought together by friendship and sporting spirit, and they encourage men and women of all ages to join in the fun.
Look up alumni associations
Another helpful way of meeting people with whom you have something in common is through your university alumni association. Your university's website will likely have more details.
Engage in culture
If culture is what interests you, then you can learn to be a guide at one of Singapore's museums. This will involve enjoyable and friendly classes, walking tours and even eating tours! You could also attend a quiz night by gathering a starter group. Getting all of the answers right will not only earn you a prize, but also a whole team of new friends.
Lovers of music can gather some friends or go solo to the Botanic Gardens for an evening of fine music. Join in the chatter of the surroundings groups to make new friends and acquaintances.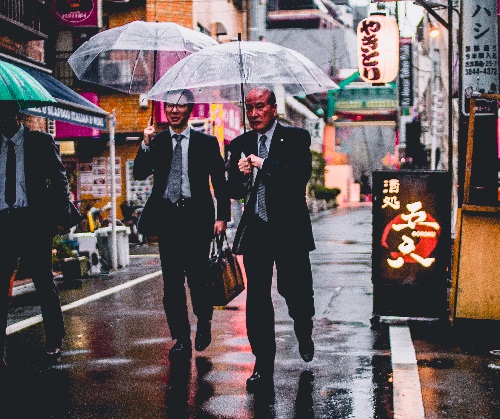 © Redd Angelo on Unsplash
Turn colleagues into friends
Post a memo at work and create a social group with your colleagues. Organize fun activities with them such as a karaoke club that will enable you to get to know a whole new side to your colleagues. If you prefer something quieter, create a book group, where you most likely will start out discussing books, but end up talking about everything else! You can even join a recommended National Library Board group.
Network online
Make friends with like-minded expats, and locals too, through networking sites like InterNations and Meetup. You can find a number of groups based on various professional and personal interests, which can prove to be useful in making new friends. You can even ask to join closed expat groups on Facebook.
Do some good
Do some good in your community by volunteering at charities, and in the bargain, make some new friends too. One such charity is Willing Hearts, a secular, non-denominational and non-affiliated charity that provides meals to individuals of all backgrounds in Singapore.
Giving.sg is a comprehensive one-stop portal for those who want to help out at local charities and contribute their time to general volunteering opportunities or skill-specific volunteering. If you love animals, you can also sign up for some pet-related charity activities. There is also Riding for the Disabled Association Singapore, which offers a unique opportunity to work with horses through which you can provide equine-assisted therapy for children and adults with physical and mental disabilities. Many of the horses that play such as important role in this activity are retired from racing and polo.
Learn a new skill
Singapore has a number of community centers in every neighborhood that provide a variety of art, lifestyle and sports classes. Sign up for membership by paying just $ 12 for five years.
At the Singapore Art Museum, there is a home fragrance perfume workshop where you can turn your favorite artwork into a unique scent, and you can even keep the fragrance after the workshop. At the Yushin Industrial Park, you can take a furniture craftsmanship workshop where you will learn how to make your own furniture through different skills you will learn over the span of three days.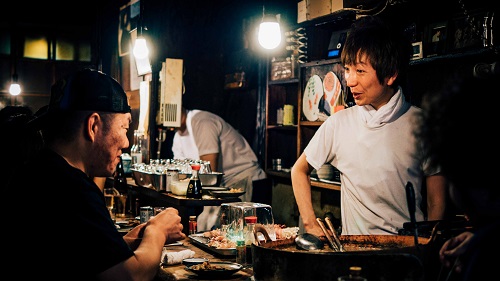 © Lan Pham on Unsplash
If flavors are what tickle your fancy, why not attend the Bhanchha cooking school ate Bollywood Veggies, which provides a farm-to-table approach. Another option is Cookery Magic, which teaches you to add Malay, Chinese and Indian flavors to your home cooking.
Talk to people
And finally, one of the most effective ways to get to know people is to take the initiative and talk to them. Here are some tips to help you get started.
• Ask your relatives, friends or ex-colleagues in your home country if they known about anyone living at your new place of residence. These connections might not have materialized in your home country, but it is a good enough link for contacting other expats.
• Strike up a conversation with a co-passenger who is headed for the same destination as you.
• Find out the local habits in your new neighborhoods such as if it is common to introduce yourself to your new neighbors or invite them over. Some of them may share a similar lifestyle to yours or have children of the same age as yours or similar professional backgrounds.
• Browse websites or magazines for information about local cultural activities, and attend various events, even if you are on your own.
• Take a local language course.
• Try out tandem language learning, which is a way of language learning based on mutual language exchange between tandem partners. You may find someone who is a native speaker in a language you would like to learn, and who is interested in learning your own native language.
• Attend public presentations held by local universities and training centers.
• Encourage your children to bring home new friends from school. You can later invite their parents or suggest some common activities.
Once you start making friends, they may invite you to join activities with their other friends. Accept such invitations, as this will help further expand your friendships.
• Hold your own party or social gathering and invite those you know and urge them to bring along more friends.
• If you are hesitant to strike up a full conversation with someone and introduce yourself, think of just one simple question you can ask such as 'this is a great event, isn't it? I wonder if they frequently conduct events like this', and watch the rest of the conversation flow from there.
• If you've said hello to someone you would like to know, you could ask further questions like 'what do you do?' or 'where are you from?' But a better way to take things forward is to observe and make an educated guess. For instance, their way of dressing, how they sound or their reaction to you serve as clues. Observing and responding lets someone know that you are genuinely interested and are paying attention to them. It's alright to make a wrong guess, as it just gives them a chance to be curious about why you made that assumption, and this can be the start of another conversation.
Have you made friends in Singapore? Share your recommendations in the comments, or fill in the questions here to be featured in an Expat Experience interview!