There are a number of ways to measure the quality of healthcare, and different people place emphasis on different elements. For example, some might consider good bedside manner a particularly important factor, while others may be more concerned with the knowledge and qualifications of medical personnel.Generally speaking, regulatory authorities tend to focus on several key determinants, when considering how good a healthcare system is. For example, they look at how efficient it is, how patient-centred it is, its equitability, and the safety and effectiveness of the care it provides.
This article will take you through what quality of healthcare you can expect to find in Singapore.
Healthcare in Singapore
A quick overview of the Singapore healthcare system in terms of global positioning.
Singapore is considered to have a highly efficient healthcare system, both in terms of financing and results, and has been ranked sixth in the world by the World Health Organisation (WHO), and second out of 166 countries for healthcare outcomes by The Economist Intelligence Unit. The Bloomberg Global Health Index named Singapore as the fourth healthiest country in the world, and the most healthy in Asia. Singaporeans also enjoy one of the longest average life expectancies in the world – 87.6 years for women and 75.8 for men.
The Singaporean government regularly adjusts policies to actively regulate 'the supply and prices of healthcare services in the country', in an attempt to keep costs in check. This contributes to the efficiency and cost effectiveness of the healthcare system.
Consultancy firm Towers Watson has claimed that the specific features of the Singapore healthcare system are unique and 'very difficult to replicate.' However, this hasn't stopped other countries from conducting studies and trying to emulate some aspects of the system.
Quality and management
Management, regulations, and quality criteria measurables in Singapore public hospitals.
The Singaporean government regulates a large portion of the buying, selling, and distributing process when it comes to imported medicines. They regulate and instruct hospitals around how much they can sell.
About 80% of all hospitals in Singapore are public hospitals, and they all provide an exceptional quality of care, even when held up in comparison to the private sector. Public hospitals in Singapore are divided up into five groups, and they are required to be competitive with their prices against one another, which lowers the average medical costs for patients.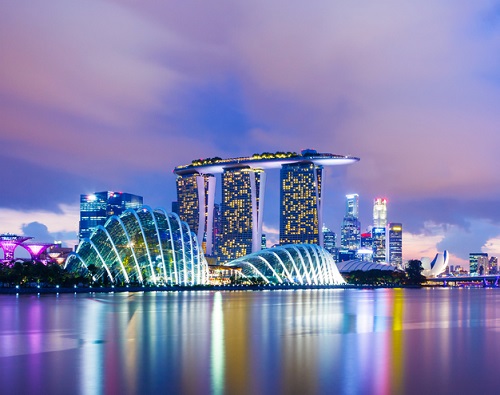 About 80% of all hospitals in Singapore are public hospitals, and they all provide an exceptional quality of care
Singapore uses a National Health System Scorecard, which uses international standard criteria indicators to compare and improve performance. The Public Acute Hospital Scorecard measures institution-level performance, and all public healthcare providers in the country are monitored to ensure their compliance with the key deliverables set out on them.
Financing
Singapore's unique financing model for public healthcare explained.
The Singaporean government, as well as utilising bulk buying power to keep medication costs low, adopts a sustainable approach to financing. For example, implementing tax measures that pay for the accessible public healthcare and cover of indigent healthcare costs, combined with a tiered subsidy model, ensures that those on a low income still receive the necessary basic medical care that they need. Mandatory government savings accounts for the sole purpose of medical costs are implemented for all workers. The government supplements or covers higher costs and 'catastrophic care'.
Subsidies
A look at Singapore's tiered medical subsidy model.
Singaporean citizens and permanent residents staying in public hospitals receive government subsidised medical fees, which are scalable depending on level of insurance cover, class of ward, and household income. For example, in some cases, the level of subsidy may be based on a patient's monthly income over the last year. In other circumstances, usually in the instances of day surgery, accident & emergency, and specialist care, patients receive a standardised subsidy regardless of income.
Patients with no personal income, such as pensioners or stay-at-home spouses, will usually have a subsidy rate that is worked out according to the value of their homes. Those requiring medical assistance who have no income at all (i.e. those who are unemployed) will be entitled to the highest level of the tiered subsidies.
Whilst it may seem overly complex to some, it is an intricate system that is designed to be as fair as possible, whilst ensuring that those of low income households do not struggle to pay necessary medical fees. This is in stark contrast to some systems that are in place, such as in America.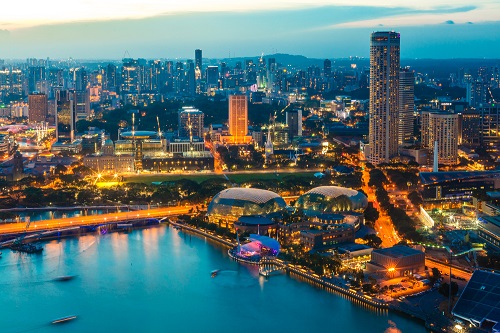 Singaporean permanent residents staying in public hospitals receive government subsidised medical fees
Issues
What issues has the Singaporean healthcare system experienced?
All healthcare systems have some room for improvement. For Singapore, the main struggle in the public healthcare sector has been with the ongoing shortage of available hospital beds. In some extreme circumstances, patients have had to be temporarily located in air-conditioned tents, along ward corridors, or in rented premises outside of the hospital campus.
The issue of overcrowding in hospitals is not unique to Singapore. Many countries around the world are suffering from the same problem, largely due to ageing populations. The Singaporean government has been working towards fixing this issue for the last decade, by opening more hospitals and community centres, and there are more in the pipeline. Additionally, the government has invested heavily in developing and extending existing hospitals, in order to increase room and subsequently the numbers of beds.
Patient-centric practices
How patient-centred are the healthcare services in Singapore?
Interestingly, the government in Singapore consults health system stakeholders and patients prior to implementing new policies and practices. This is to ensure that public sentiment, concerns, and feedback are all taken into careful consideration. The diverse perspectives help test and refine ideas, before they are progressed to implementation. This is an excellent example of how unique and patient-centred the Singaporean healthcare system is.
Singapore's Ministry of Health (MOH) conducts annual patient satisfaction surveys, which ask patients to rate facility waiting times, care coordination, and other health service attributes, so that they can be revised and improved upon if needed.
Another excellent component of the integrated healthcare system is Singapore's "Agency for Integrated Care". The agency promotes patient-focused integration of primary care for intermediate and long-term care cases. It operates at patient, provider, and system levels, coordinating and advising patients, families, and caregivers on the most appropriate healthcare services for each patient.