You should have little difficulty accessing the dental and optical treatment that you need if you are an expat residing and working in Slovakia, particularly if you are living in one of the country's urban areas. Slovakia is a destination for medical tourism, including dental and optical treatment, and there are a wide variety of private clinics offering competitively-priced care.You will also be able to access one free dental check-up per year in the public sector if you are signed up with one of Slovakia's state-approved public health insurance providers, and you may be able to access some basic optical care, too. If you take out private health cover, you will need to check which options this includes.
How to register with a dentist
You will be able to find your local dental clinic, whether private or public sector, via the phone directory or online. If you are resident in one of Slovakia's cities, you should have plenty of choice.
Dentists in Slovakia are highly qualified, requiring 6 years' training, and must be registered with the Slovak Chamber of Dentists. Union insurance (a state-approved insurance provider run by the Dutch) recommends contacting their helpline to check if one of their dental practices is English-speaking.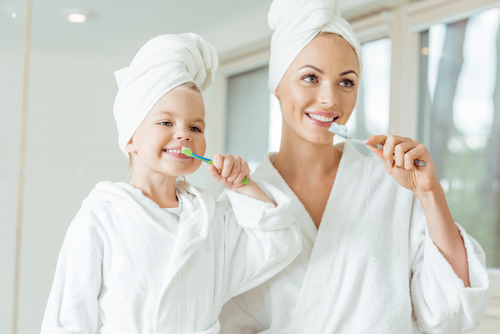 Dental treatment in Slovakia is of a high standard
Slovakian health authorities recommend that your child should first visit the dentist at the age of 1, then have bi-annual check-ups until the age of 18.
To what extent does national insurance cover dentistry?
Currently, you will be eligible for state healthcare as an expat if you have been resident in Slovakia for over a year, and if you and your employer are making contributions into the national insurance system.
You are allowed a free dental check up every year (two if you are pregnant). If you do not go, you will have to pay the full price in the following year.
Dental treatment itself is not covered, however.
Accessing private dental treatment
The primary reasons for seeking private dental treatment in Slovakia are comparative cost, waiting times and access to expertise. Slovakia is a destination for dental tourism and prices are competitive: it is estimated that you could save around 40% of the cost of private dental care in the UK, for example, and it is much cheaper than the US.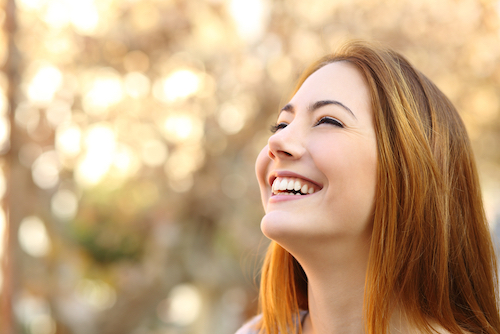 Slovakia is a centre for dental tourism
Costs will obviously vary between providers, but some quoted as costs are as follows (in sterling) for general dental procedures:
• tooth extraction: £47
• dental hygiene: £67
• white fillings: £67
• composite reconstruction: £97
• root canal ( 1 canal): £87
• root canal re – treatment ( 1 canal): £117
• glass fiber post: £87
• wisdom tooth extraction: £150
• dentures – partial or full acrylic: £327
All of these should take place over the course of a single day's visit.
The cost of cosmetic dental procedures include:
• all-ceramic zirconia crowns: £327
• porcelain inlay / onlay: £327
• emax veneer: £397 – £597 depending on difficulty of case
• emax or cerec crowns: £397
• extra strength layer crowns (special cases): £497
• tooth whitening custom home trays: £50
• tooth whitening (opalescence): £247
• tooth whitening: £327
The above treatments will require 1 stay of 4 working days or 2 single day visits with a week in between them.
If you are seeking implants, some quoted costs include:
• dental implants with a 12 point bridge: £6536
• implants per tooth: £897
• dental implant abutment: £197
• zirconia implant crowns: £327
After each session, you will be presented with an updated payment sheet detailing the treatment and cost. Many clinics take debit/credit cards and some will take sterling as well as euros (and will charge you in sterling, too, if you are from the UK, hence the quoted costs above are in sterling).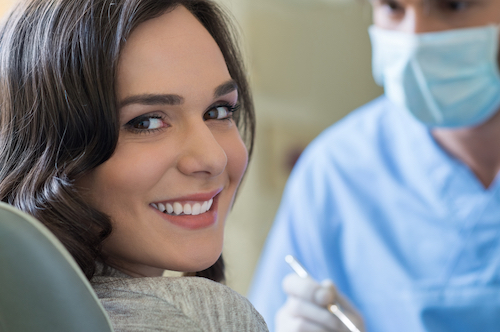 Some clinics offer dental plans
Some clinics offer dental plans: for instance, the total cost of dental implant treatments can be spread over 3 payments during 3 visits. Crowns and veneer treatments may require a 60% payment before treatment begins, with the remaining 40% paid when the dental treatment is finished. Check with your proposed provider whether they offer dental care packages or discount deals, but do some due diligence first: read up on your chosen provider and any reviews, and if possible ask around the expat community for any personal recommendations.
How to register with an optometrist in Slovakia
You should have few problems finding an optometrist in the country, either via the phone directory or online, as with dental clinics. Optometrists are often open until 9 p.m and if you are in one of Slovakia's cities, you should be able to find an optometrist near you. Initial consultations (not necessarily eye examinations, however) are often free.
To what extent does national insurance cover optical care?
The state-approved insurers will cover you for basic glasses, but not for designer frames. You will also be entitled to free emergency eye care in a public hospital in the event of an accident.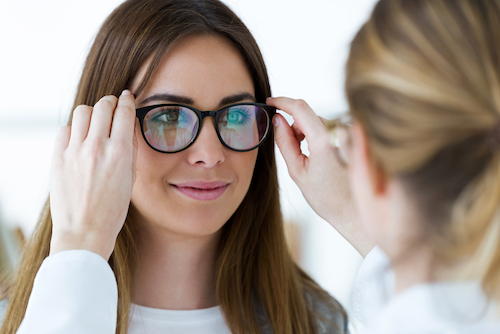 Basic care is covered under the state insurers
All three state-approved insurance providers will cover monofocal lens cataract surgery for free at the point of delivery, but for anything more advanced you will need to seek treatment in the private sector.
Accessing private eye treatment
As with dentistry, Slovakia is a destination for eye care tourism, with a wide range of procedures on offer; the country has been undertaking various forms of refractive surgery for over two decades. The country has a large number of private eye clinics, which are of a high standard. Many surgeons have trained outside Slovakia and are English speaking.
As with dental treatment, costs will vary across providers, depending on the brand of treatment that you require, but some quoted costs are as follows:
• examination with consultation: €40 – 80
• glasses prescription: €40
• pre-op before laser surgery: €70
• laser surgery: €290 – 970 (depending on the type of treatment)
• refractive surgery with lens implantation: €810 – 1520
• cataract surgery (monofocal): €500
• cataract surgery (multifocal lens): €1040
• corneal transplant: €2520 (in the public sector this will cost around €320)
The cost of a private insurance policy that covers eye care will depend on your age and other factors, but you can check first with your provider if you want a policy that covers eye surgery.
Would you like to share your experience of life abroad with other readers? Answer the questions here to be featured in an interview!