There are a number of pharmacies throughout Slovenia, so you should easily be able to access your prescription medication. However, there are some restrictions on some drugs, as mentioned below.
What is available?
If you take medication into the country, make sure that you label it properly. Also, pack enough to last for the duration of your trip, if possible. You should not expect to obtain prescription or over-the-counter drugs in local stores or pharmacies. Equivalent drugs may not be available, or they could be of an unreliable quality. You may need to ask the Slovenian Embassy/Consulate in your country whether there are any restrictions on medicines, such as sleeping pills, medication for ADHD and strong painkillers.
You will only be able to obtain some medicines (such antibiotics and drugs to manage high blood pressure) if you have a prescription from your GP. However, you will be able to buy some basic medication over the counter. 
If you need medication urgently, outside the working hours of your nearest pharmacy, you should visit your nearest emergency pharmacy – this may be in a neighbouring town. Local pharmacies often have rotas of emergency provision, as do local hospitals, so contact one of these if you need more information.  
How much do prescriptions cost?
Slovenia has a compulsory national scheme of health insurance, called zavod za zdravstveno zavarovanje Slovenije (ZZZS). This will cover some of your prescription costs, as long as you are registered with it. Your employer should sign you up with the ZZZS.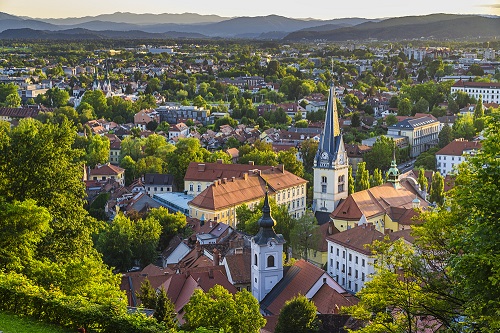 You will usually need to pay either 30% or 90% of the full cost of your prescription, depending on the medication. The ZZZS also sets a maximum amount payable for each medicine. Your doctor will be able to tell you how much you will need to pay.
If you have a chronic illness or a long-term condition, you can get free prescriptions.
You may be able to buy generic medication that is an equivalent of your branded drugs. For more details, talk to the pharmacist or your doctor. 
How to get the care you need
Make sure you register with a GP as soon as possible. If you are entitled to access public healthcare, register in order to receive a health card. Make sure, too, that you take your health card with you to all medical appointments, as well as to the pharmacy, as it can entitle you to discounts. 
Pharmacy provision is widespread, with several hundred outlets across the country, and you can find your local pharmacy online or using the phone directory. Alternatively, you could simply seek signs with a green cross on a white background, the usual symbol of pharmacies in Europe. 
Some pharmacies, such as Lekarna Ljubljana, have online provision as well. Only state pharmacies are allowed multiple branches. There is a 24-hour pharmacy adjacent to the University Medical Center in Ljubljana.