In many parts of the world, complementary therapies and alternative medicines (CAMs) are understood to improve wellbeing, by alleviating stress and the side effects of conventional medicine. Complementary therapies range from physical therapies, such as physiotherapy, osteopathy, massage, Reiki and acupuncture, to homeopathic and herbal remedies.As well as visiting the country for conventional Western medical treatment and cosmetic surgery, medical tourists visit South Korea to take advantage of CAMs and other spa and wellbeing experiences.
Traditional Korean medicine (TKM) has evolved from ancient healing techniques – it originated from Indian Ayurvedic healing and Chinese medicine – and South Korea is the only country to recognise it as an official field of medicine. Practitioners and clinics are regulated by the Korean Ministry of Health, and TKM specialists are based at government-run hospitals, as well as in private establishments.
Certain TKM treatments are covered by South Korea's national health insurance scheme (NHIS), including acupuncture, cupping and moxibustion (a form of heat therapy that involves burning dried plant materials on or close to the skin's surface). Herbal preparations and most herbal extracts are insured, but decoctions of raw herbs are not.
Specific CAM practices, such as chiropractic, yoga and meditation, are not considered to be part of TKM. You should check your private insurance to see what provisions are made for TKM and CAM treatments.
According to a recent study of young South Korean adults using gym facilities, the most common therapies were acupuncture, massage, moxibustion/cupping, yoga, and diet-based therapies. The most popular treatments were massage and aromatherapy. CAM therapies were chosen either to relieve musculoskeletal pains or for weight loss, improved health, and/or body image.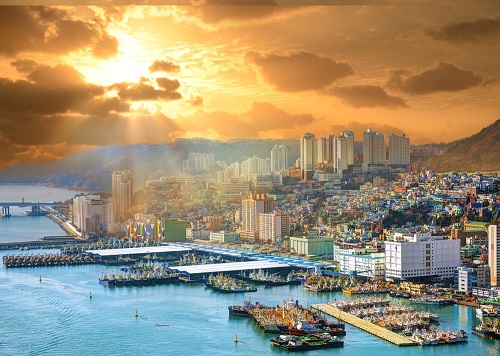 Medical tourists visit South Korea to take advantage of complementary and alternative medicines
Traditional Korean medicine
The majority of TKM care is provided by independent doctors, working either individually or in small groups of two or three, and most clinic-based doctors provide general practice. Dedicated TKM hospitals provide specialised inpatient care, with some offering long-term care for inpatients and outpatients.
There are eight TKM specialist disciplines: oriental internal medicine, obstetrics and gynaecology, paediatrics, neuropsychiatry, acupuncture and moxibustion, medical ophthalmology, otolaryngology and dermatology, and Sasang typology, which categorises people by personality types in order to design a holistic treatment programme.
Sasang typology
Sasang typology is a traditional Korean personalised medicine combining Confucian philosophy with East Asian traditional medicine. In Confucianism, there are four clues to human nature: benevolence, righteousness, courtesy and wisdom. These are considered in conjunction with one of four internal organs – lung, spleen, liver and kidney – and all of these are governed centrally by the heart.
A patient is identified as belonging to one of four personality types: Tae-Yang (sorrow by benevolence), So-Yang (anger by righteousness), Tae-Eum (gladness by courtesy) and So-Eum (enjoyment by wisdom). Each type has corresponding pathophysiological characteristics, temperaments, body shapes and potential health issues and/or symptoms.
A patient's typological assessment is reviewed together with clinical symptoms, age, gender, specific complaints and medical history. An appropriate course of treatment, combining specific herbs and acupuncture, is then prescribed.
Physical fitness and rehabilitation
Physiotherapists and rehabilitation specialists based at Seoul University Hospital offer a range of services, including muscular-skeletal, back, neck and shoulder pain treatment, as well as cancer and neurological rehabilitation.
Other wellness centres and private hospitals in Seoul provide massage, chiropractic, physiotherapy, pain management treatments, stroke rehabilitation, dermatologists, medical x-rays and psychiatry. The Create Wellness Center in Seoul supports the English-speaking community in South Korea and is one of the country's original chiropractic clinics. Their consultancy team includes chiropractors, naturopaths, and rehabilitation specialists, as well as massage, pilates, and yoga specialists, and all their personnel are bilingual.
There are many gyms and fitness centres that provide physical fitness programmes, dance and exercise classes, sports injury treatment, dietary advice and physical rehabilitation.
Wellbeing, spas and saunas
Spas and saunas are an integral part of Korean culture, and many tourists visit South Korea on wellness tours. You can visit luxury spas in island, city and forest locations.
Hot springs or oncheon can be found in health centres, in the open in natural surroundings, and in water parks. Oncheon have proved to be effective for skin complaints, sleep disorders, high blood pressure and neuralgia.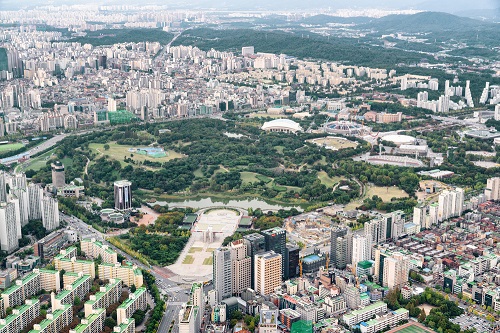 Spas and saunas are an integral part of Korean culture
Korean spas
A Jjimjilbang, or Korean spa, is a traditional bathhouse. They are popular with Koreans looking to relax, socialise, and enjoy various beauty treatments and therapies. In addition to a range of baths and saunas, more modern Jjimjilbangs feature nail bars, restaurants, cinemas and swimming pools.
Pools and showers are usually divided into male and female areas, and depending on the individual spa, certain common areas, such as saunas and relaxation rooms, may be too. There is normally a dress code, and your entry fee will include pyjamas to be worn during your stay, apart from in the gender-divided pools and showers. You are expected to shower and scrub your skin before entering any of the pools or hot tubs.
Beauty treatments are available for an extra fee or as part of a package deal, and discounts for couples are sometimes available. Body scrubs are highly recommended and are considered extremely effective.
Healing cafes
South Korean workers work far longer hours than their UK and Australian counterparts, and the government health service has identified a sharp increase in sleep disorders over the last four years. Healing cafes are a recent innovation in South Korea. They are designed to provide a home-like environment, where patrons can relax during the working day. They can sleep, talk, or even have a massage.
Known as 'fast healing', an expanding network of healing cafes are being established in major cities, providing a lunch-time retreat from daily pressures. Music, décor, lighting and ambience are all carefully considered, and headphones, eye masks and aromatherapy oils are generally available. Customers can book 30- to 50-minute slots in specially designed massage capsules, or can take advantage of massage chairs, pods with heated beds, hammocks and stone beds. Some cafes also provide one-to-one counselling sessions. Similar facilities are being introduced in cinemas, offering reclining chairs and nature sounds.