The regions of Spain can be quite difficult for outsiders to understand, primarily because of the confusing terminology. To any newcomer, words like provinces, regions, autonomous communities, autonomous regions, and in particular the phrase "nationalities and regions", seem to overlap with each other, and possibly have different meanings from what most people are used to. To make things a bit simpler, here's a quick guide to the regions of Spain.How the Spanish nation is sub-divided
Spain is divided into 17 autonomous communities and two autonomous cities. These are the divisions that exist at the highest level, which could roughly be said to correspond to state divisions in some countries. However, the autonomous communities aren't autonomous to the extent that states in a true federal system are – there's a complex relationship that is partly responsible for the many independence movements in the country. The autonomous communities are usually what are referred to as regions, and most of these have been formed based on a common history, culture, and economic setup within a single region. These regions or autonomous communities are a relatively recent development, having been created only after the new Spanish constitution came into effect in 1979.
Each region may be further divided into provinces, which are the older administrative divisions based partly on the territories of the historical Hispanic kingdoms as well as on things like geography, culture, and population. There are 50 provinces in total, and most regions are made up of multiple provinces. However, a few regions, like Madrid, Asturias, and the famous La Rioja, consist of only a single province each. Each of these regions is therefore simultaneously both an autonomous community and a province.
Here is a guide to the regions of Spain.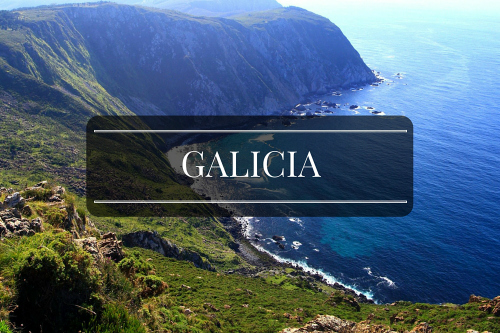 © Ramon Piñeiro on Wikipedia
With its many rivers, mountains and coasts, Galicia is a region of great contrasts and natural beauty. In spite of the region's varied geography, its climate is mostly temperate and rainy, with mild summers and winters. The locals here speak both Galician, which is related to Portuguese, and Castillian, which is essentially Spanish as most people know it. Galicia isn't one of the more popular Spanish regions for expats, but those who do live here tend to be located in the coastal areas in the northwest and southwest. The region is famous for its seafood and its cheese.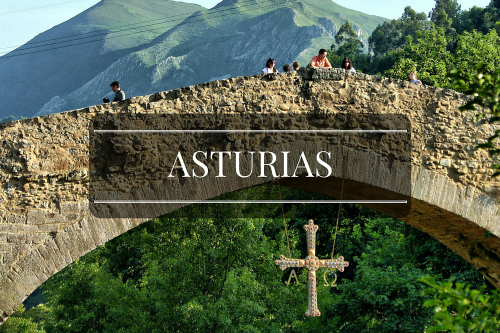 © Jose Luis Cernadas Iglesias on Flickr
Asturias' landscape is dominated by the beautiful mountains and greenery, but it also has a long northern coastline, with charming fishing villages and relatively peaceful tourist beaches. Asturias too isn't a major expat location, but expats looking for a quiet life do come to its beach towns and also to the capital city of Oviedo, which has enough of an economic and cultural life but not the stresses of a bustling big city, and also easy access to the region's greenery.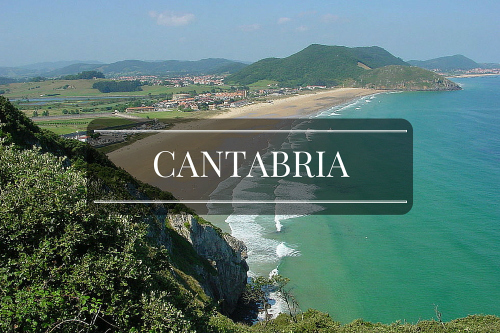 © Nicolas Perez on Wikipedia
This is a small single-province region in the north of Spain, and like its neighbor Asturias, it has a mix of coastline and green mountains. The mountains are home to a rich variety of wildlife, including bears, wolves, eagles, and salmon. Santander is the capital of the region, a beautiful port city that attracts quite a few expats. Like Oviedo, it's a relatively peaceful, mid-sized city that offers some expats just enough to do in terms of both careers and recreation, with access to the nearby fishing villages, mountains, and the medieval town of Santillana del Mar.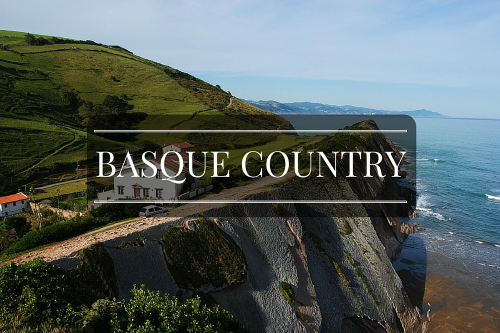 © kiosko on pixabay
This is one of Spain's more famous regions, especially the cities of San Sebastian (known as Donostia in Basque) and Bilbao, which is where the majority of expats in the region are located. Basque country is unique in many ways – the local Basque language has no known relationship to any other language, the region has no official capital, the culture is different from the rest of Spain, and parts of the wider Basque ethnic territory fall outside the region. Basque Country is also famous for its long fight for independence, which has now considerably subsided since the region has an exceptional level of autonomy.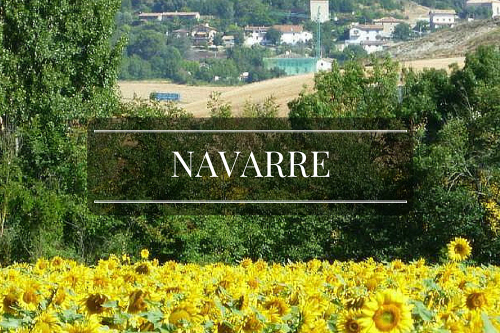 © iha.ie
The region of Navarre is most famous for its capital city Pamplona, where the annual running of the bulls takes place. This, combined with the Spanish Pyrenees mountains in the north, the beautiful medieval towns, and the lagoons and canyons in the central parts of the region, make it fairly popular with tourists. However, there are few expats here, even in the capital. Outside of Pamplona, most of the region is rural, covered with farms and green wilderness.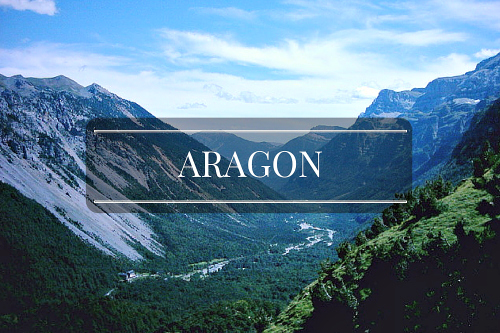 © Kasiber on Wikipedia
Like its neighbor Navarre, Aragon shares a border with France and contains part of the Pyrenees mountain range. In fact the range's highest mountain, Aneto, is in this region, along with one of Spain's largest rivers, the Ebro. Apart from its great natural beauty and its medieval towns and cities dating back to the Kingdom of Aragon, the region has traditionally been important only for agriculture. However, over the last few decades, the manufacturing and service industries have grabbed a greater share of the economy, especially in the capital Zaragoza.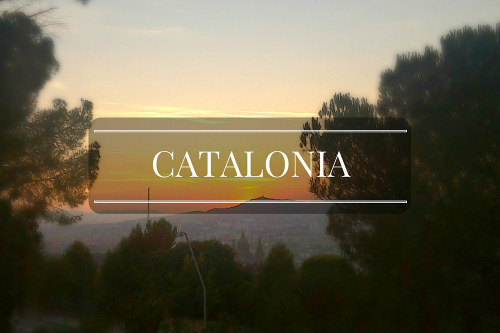 © scarscarscar.com
Catalonia (known as Catalunya in its native language, Catalan) is another region that has been pushing for independence for a long time. The region has now gained a considerable degree of autonomy, but polls and referendums still show that a considerable portion of the population would like independence from Spain. Catalonia has a rich and unique culture, and is probably most famous for its capital city Barcelona, a thriving cultural and business center, a major expat hub, and also the home of the FC Barcelona football team. Other attractions in the region include the Pyrenees mountains and the Costa Brava coast.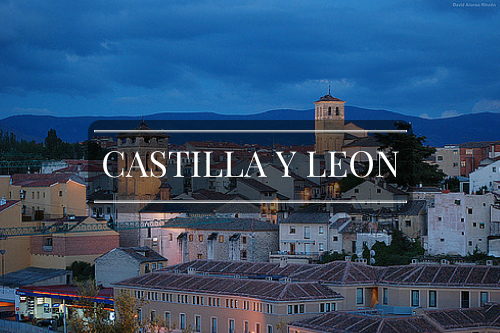 © David Alonso Rincon on Flickr
This is the largest region in Spain, and it contains nine different provinces, including Segovia, which houses the famous Roman city of the same name. The region is rich and diverse, with forests, natural parks, mountain ranges, cathedrals, monasteries, castles, and much more. Castilla Y Leon boasts eight World Heritage sites, including the Old Town of Segovia. The region isn't particularly popular as an expat location, but unsurprisingly it attracts huge numbers of tourists from around the world.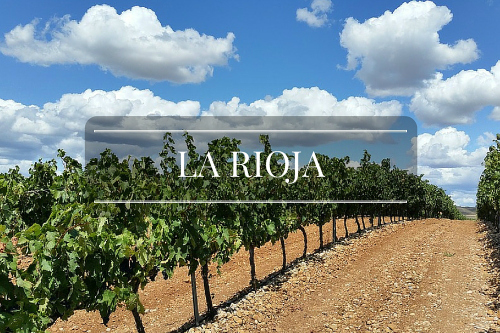 © Pradillacarlos on pixabay
The wines of La Rioja are of course among the most famous and beloved Spanish wines, and this is essentially what defines the region. This is the smallest of all the Spanish regions, but it has hundreds of vineyards and winemakers, attracting thousands of wine-lovers from around the world for its tours and tastings. La Rioja is almost entirely rural and agricultural, and the main industry is wine. Not too many expats live here, except for a few looking to live quiet lives in wine country or work in the wine industry.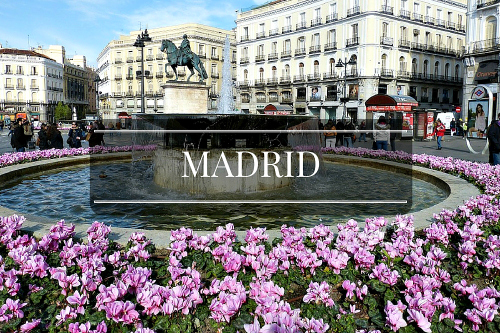 © pixabay
Spain's capital city of Madrid is located within the region of Madrid. The capital is one of the most important expat locations in Spain, since it has practically everything the average expat looks for, including industry, business, culture, history, architecture, cuisine, nightlife, and infrastructure. Of course all this comes at a price – Madrid is Spain's most expensive city (followed by Barcelona). Outside of the capital city too, the region's population is located mainly in its other cities, which are well developed, while the rural areas are sparsely populated.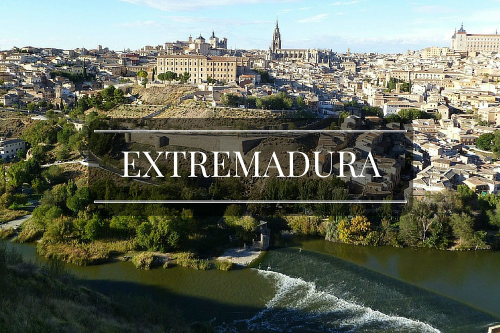 © VHS_Lahr on pixabay
Extremadura is relatively unknown to both tourists and expats, but has plenty to offer in terms of both culture and natural beauty. The region is fairly large, but has fewer than 30,000 foreigners, the majority of whom are Moroccan, Romanian, and Portuguese. Agriculture is a major industry here – the region offers excellent meats, cheeses, and wines – and there are several natural parks, reserves, and historic towns with medieval and Roman architecture.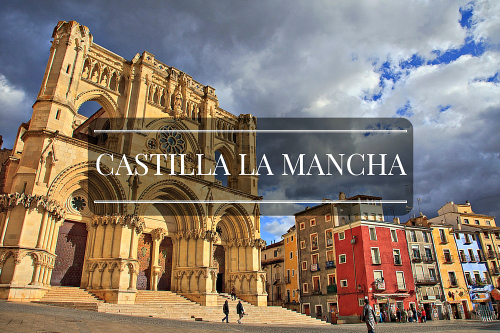 © Tomas Fano on Flickr
History and travel buffs will probably be familiar with the historic city of Toledo, which is Castilla La Mancha's capital today. Literature buffs will probably know it from Cervantes' famous novel 'Don Quixote', which was set here. Other claims to fame include Manchego cheese as well as the wines and olives of the region.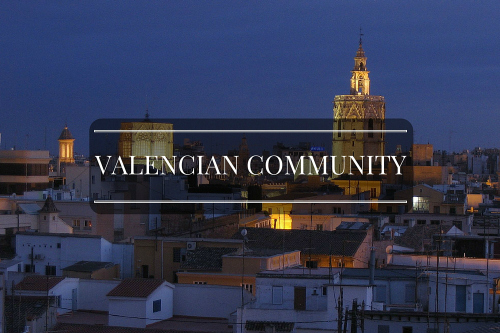 © ramonbaile on Flickr
The Valencian Community region contains three provinces including Valencia, which is home to the city of the same name. The city is the region's capital and Spain's third largest city, and is cheaper and more relaxed than Madrid and Barcelona. This, combined with the region's long and beautiful Mediterranean coastline, makes it a huge draw for tourists and expats. The region also has a rich and diverse cultural history, with the Greeks, Phoenicians, Romans, Moors, and many more having left their legacy here.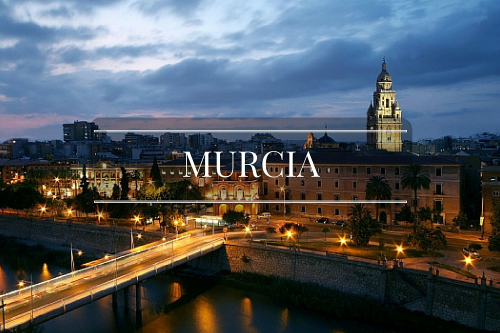 © realcasinomurcia.com
The southern regions are the most popular among both tourists and expats, primarily because of their coastlines and their great weather, and Murcia is no different. The economy here is driven by a mix of industry, tourism, and agriculture, and the wine and olive oil industries have recently been growing. The region is also a major golf destination, with a number of world class golf courses.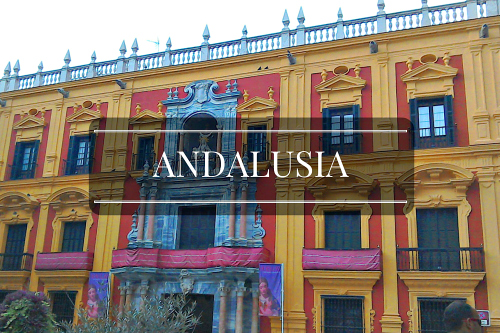 © scarscarscar.com
Andalusia is one of the larger Spanish regions, and is also the country's most populous. This isn't surprising, with its fantastic weather, long coastline stretching from the Mediterranean to the Atlantic, rich and distinct culture, and well-developed economy. Many iconic elements of Spanish culture are really Andalusian in origin, including flamenco and bullfighting. Andalusia is one of the most popular regions among expats, to the extent that knowledge of Spanish isn't a necessity in some areas, especially in the Costa del Sol.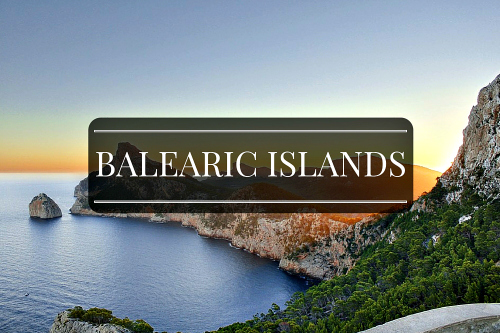 © balearentraum.de
As the name indicates, this region is off the Spanish mainland. The Balearic Islands are an archipelago in the Mediterranean Sea, and are most well known as tourist destinations. The four main islands, especially Ibiza, are famous for their party culture, but the region also has great natural beauty and rich local culture. Many expats prefer to entirely avoid such intensely touristy locations, however others like to live slightly inland, where they have access to the tourist hotspots while mostly living a quiet life with the locals.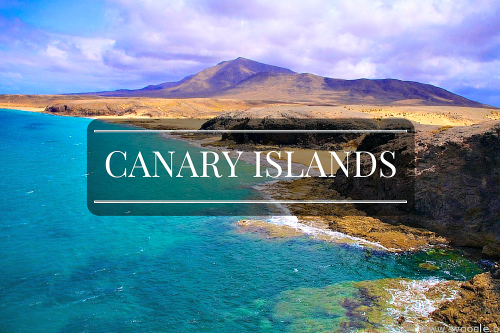 © svoogle on Flickr
The Canary Islands are a considerable distance from the Spanish mainland, located off the coast of Morocco. This region too is a popular holiday destination, although it's not as party-driven as the Balearic Islands. However, the beaches are of course the major attraction, and tourism makes up 32% of the GDP. The other major industries are construction and agriculture. The islands are a major expat destination because of their climate, low cost of living, and relaxed pace of life. Many of the expats here live on the coast and work in the tourist industry, but others live inland, especially retirees.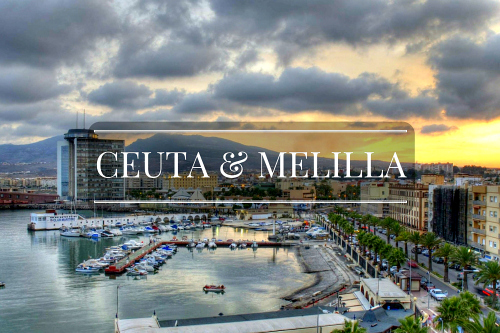 © Miguel Gonzalez Novo on Wikipedia
Ceuta and Melilla are the two Spanish autonomous cities, both located on the northern coast of Africa and sharing their borders with Morocco. Naturally, the sovereignty of both cities is under dispute, with Morocco repeatedly calling for Spain to cede control, and Spain insisting that the cities are integral parts of the Spanish nation. Nonetheless, both cities remain peaceful, and are thriving ports with fishing and trade as the main industries. Because of their location and political situation, Ceuta and Melilla are very unique, with diverse populations and a culture that is a mix of Spanish, Moroccan, and many other elements. Both cities have small populations of 70,000-80,000, and therefore their expat populations are even smaller. Of late, Melilla in particular has become a popular destination for refugees and immigrants coming in from the south.
Have you lived in any of the regions above? Share your experiences in the comments!