There are several advantages of moving to sunny Spain, a few of them being its vibrant culture, high living standards, welcoming weather, excellent healthcare, modern infrastructure, and hospitable people. This country is regarded as one of the best places to raise children, because it offers them so much to see, do, learn and experience. It has therefore become a popular destination for expat families and students from all over the world.When it comes to standards of education, Spain is definitely on par with, if not better than, most other developed nations. This country proudly claims a literacy rate (defined as the number of people over the age of 15 that can read and write) of 98.7% for the male population and 97.5% among the female population. The ratio of students enrolling for accredited courses is also very high, at 94%.
It is compulsory for all children between the ages of 6 and 16 to attend school for a minimum number of hours each day, regardless of their nationality. Depending on their age, kids are admitted to pre-school (2 to 6 years old), primary school (6 to 12 years old), middle school (12 to 16 years old), and high school (16 to 18 years old). Students can also opt for vocational courses and higher education at a university, as per their preference.
Like most other countries, Spain has a variety of public, private, and international schools. In fact, the country is also home to a number of semi-private schools. Read on to understand how each of these institutions are different from each other.
Public Schools
The standard of Spanish state education has improved by leaps and bounds in the last few years. It is said to be as high as that of a private institution. While public education is free for all students, they are required to pay for their books, stationery and other school supplies. The institutes also levy charges for extracurricular activities like music, arts and sports.
As an expat, you too are entitled to send your children to a state school, as long as they have been registered on the Empadronamiento or Padron, which is the municipal register at the local town hall.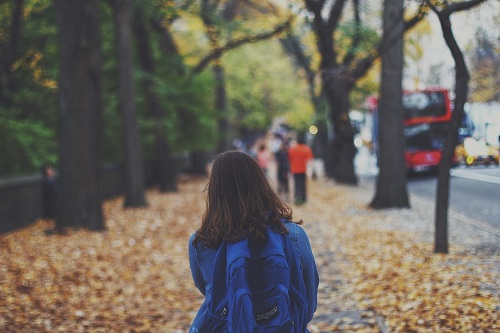 In most instances, kids attending a primary public school choose an institute that is in close proximity to their residence. This is the setup followed till secondary school, which is when the policy of catchment zones come into effect.
The main language of learning and instruction in almost all the public schools is Spanish. However, at times, it could also be the co-official language of the region, like Catalan in Barcelona, Valencian in Valencia province, Gallego in Galicia, and Basque in Basque country. Many of the staff members who work for the public schooling system do not speak English. Teachers who are familiar with the language will probably have varying levels of proficiency.
Because state education is free and there is a huge demand for these schools, gaining admission is no piece of cake, especially for a foreigner. Your child (and in some cases, you) will probably have to:
• Go through an interview conducted by the school authorities
• Submit the con-validation record copy (equivalent to an academic transcript)
• Take the Spanish proficiency test at the school
• Provide originals and copies of various documents (birth certificate, passport, proof of residence)
While you will find a few expat students in some of the state schools, the count is likely to be very low. This is because the public system is only suitable for very young foreigners, who will easily overcome the language barrier. Most expats who plan to live in Spain for a short period of time look at the other available options.
However, if you intend to settle down in this country on a long-term basis, you may want to look at public schooling for your kids instead. Not only is this free, it will also help your children to experience a more authentic side of Spanish culture.
Private Schools
Like in any other country, there are a number of schools in Spain that do not receive any funding from the government. These privately-run institutes have to rely completely on the tuition fees they charge. Each student is required to pay a considerable amount of money to attend a private school. Such setups therefore have to offer better facilities, infrastructure and teaching methods to attract more students.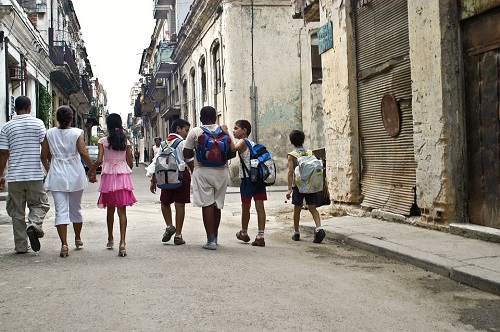 © Mariana_Mercado on Pixabay
The average size of a class in a private school is likely to be smaller than in a public school, so that the teacher can provide more personalized attention to each student. This is undeniably one of the reasons why most people believe that private teaching is of superior quality.
Contrary to what many parents and students think, the private schools in this country are not bilingual (unless specifically stated otherwise). Spanish or the co-official language of the region is likely to remain the main language of teaching and communication.
There is a huge demand for private schooling among students and parents alike. Data shows that around 30% of Spaniards get their children educated privately. Gaining admission to these institutions could be a challenge. In most cases, the students as well as the parents are interviewed by a panel before the child is accepted. You will have to submit a number of documents, like your child's birth certificate, immunization records, passport, proof of residence, and previous report cards (with transcripts).
While people complain about the cost of private schooling in Spain, it is definitely lower than the United Kingdom, the US and most other European nations. The amount you pay will depend on several different factors, which include location, reputation, infrastructure, facilities, and curriculum, to name a few. Many of these institutes offer scholarships to deserving local and foreign students, to make private education more affordable for them.
Semi-Private Schools
In Spain, you will come across a number of schools that were formerly private but have now been subsidized by the federal government. Most of these institutes therefore offer a relatively high quality of education to their students, at a low cost. In fact, a majority of the semi-private schools do not charge a tuition fee at all. Many of these entities grant admission to students as young as a year old.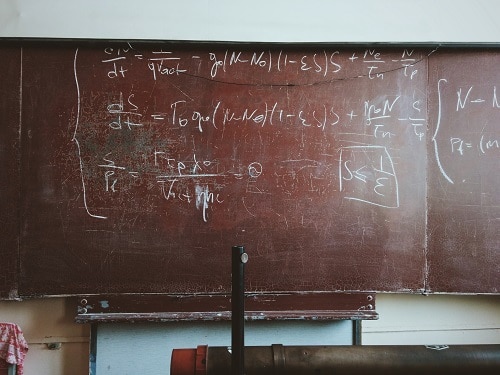 © Roman Mager on Unsplash
Consistency is a definite challenge as not all semi-private schools have the same standards when it comes to infrastructure and teaching methodology. In most cases, the quality depends on the neighborhood the institute is located in as well as the people who run it. The general rule of thumb is that a semi-private school located in a prosperous area is more likely to meet expat standards.
The main language of teaching and communication in such institutions is Spanish, but it could also be the regional co-official language, and the syllabus covered is the Spanish state curriculum.
Semi-private schools are mainly comprised of the local population so expat students find it easier to integrate themselves within society. These institutes are ideal for parents who want their children to get personal attention (through smaller classes) but would also like them to get the feel of experiencing Spanish culture at school.
International Schools
Some of the private schools in Spain offer multi language teaching as well as internationally recognized curricula, based on the Swiss Board (International Baccalaureate or IB), the British Board (General Certificate of Secondary Education or GCSE), the Australian Curriculum, or the North American Board.
A number of expats in Spain prefer sending their children to international schools, as the standard of education is said to be very high. Moreover, English is used as the main language of instruction and communication. At the same time, the students are also taught Spanish or other foreign languages as subjects.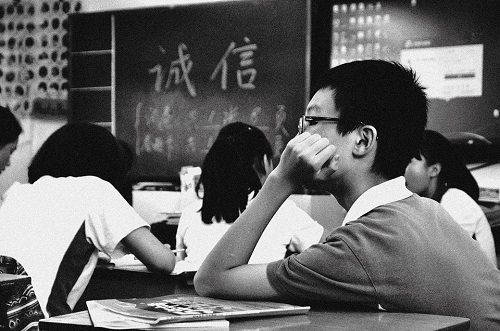 © ken19991210 on Pixabay
These institutions also offer excellent facilities, modern teaching methods, and a range of extracurricular activities. Unfortunately, the better quality comes at a high premium. Many of the international schools in Spain charge anywhere between US $ 10,000 (£ 8,039; € 9,302) and US $ 20,000 (£ 16,078; € 18,604) a year and this is just for the tuition fee. Parents are required to pay separately for uniforms, stationery, books, extracurricular activities, field trips and other supplies. Most of the local children therefore cannot afford to attend international schools.
The process of being admitted to an international school is quite similar to that of a local private school. Both parents and students are interviewed by a panel beforehand. In some cases, the student may also be required to undergo an assessment.
If you are planning to stay in Spain for a relatively short period of time (like a few years), after which you plan to return to your home country, or move to another expat destination, you may want to consider having your children attend an international institute. However, do keep in mind that they are more likely to interact with other expats when they are at school rather than with local children, as the number of Spanish students will be limited.
Most of the institutions mentioned above can be further categorized into Spanish or bilingual, Catholic or secular, and single-gendered or co-educational. You will find a number of options to suit your budget as well as your preferences.
State School vs Private School
When you move to Spain with your family, you will need to choose an academic institution for your kids and decide if they will be attending a public school or an international one. Both the options come with their own benefits and disadvantages, so the decision will depend on your situation as well as your preferences.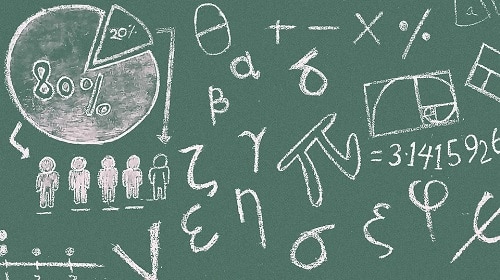 © pixapops on Pixabay
Below are some of the factors you should weigh carefully before making any kind of decision.
Cost: There is a huge difference in the fee structures of both types of school. Expats who are financially well-off, or have their children's education costs included in their remuneration packages, often tend to lean towards international schools.
Quality: Since the size of the average class in a public school is usually bigger, students rarely get any personal attention from their teachers. The extent of parent-teacher interactions is also fairly limited, as you may only get a progress report on your child two or three times a year. International schools have fewer students in a class (no more than 10 or 15) and teachers therefore get the chance to interact with most of the kids on a personal level. They try to understand every student's individual learning style and often adapt their teaching methods to cater to everyone. Parent Teacher Association (PTA) meetings are a regular feature of these schools. Modern aids like audio-visuals and experiential learning are often adopted. Be prepared to get involved in your child's overall learning experience.
Integration: Most of the Spanish children attend state or private schools because of the costs and language of education. Expats studying in international institutions therefore don't get to interact much with the local population. This could cause delays in them learning the language as well as the culture. A number of expats choose public schools for their children, just so that they can make Spanish friends and integrate into society sooner.
Duration of stay: Foreigners who plan to live in Spain on a permanent basis usually prefer opting for state schools. They believe that their children will seek admission in Spanish colleges and universities and getting trained in the local curriculum is therefore more beneficial for them. Expats who don't see Spain as a part of their long-term plans or are unsure about the future generally send their children to international schools, so that they can adapt to the curriculum of another country, in case they have to move.
To sum it up, there is no right or wrong answer when it comes to choosing a school for your child. Look at all the options available and go with the ones that suit you best.
Did you or your child go to school in Spain? Share your experiences in the comments below, or fill in the questions here to be featured in an interview!