Citizens of the European Union (EU), the European Economic Area (EEA) and Switzerland do not need a visa to visit, live and work in Sweden. Citizens of the UK, USA, Canada, Australia, New Zealand, and a number of other countries – those that have a treaty with the Schengen area (of which Sweden is a member) – do not require a visa to visit for up to 90 days in a 180-day period. This applies whether you wish to visit the country for tourist or business purposes. However, if you wish to stay for longer, or are planning to take up employment or education, then you will need a temporary residence permit and a long-stay visa. A full list of eligible countries can be found on the Schengen Area website. Citizens of all other countries must have a valid visa before they may enter Sweden.
Visas
If you come from a country that does not have a treaty with Sweden or the Schengen Area, but you already hold a residence permit from another Schengen country, or from the USA, Canada, Japan, or any other country that guarantees you within the Schengen area, you do not need to apply for a visa for a visit of up to 90 days. This is also the case if you are the spouse or child (under 21) of a Schengen Area citizen.
If you do not have such a permit, you must apply for a visa before you can enter the country. There are several different types, depending on the nature of your intended visit. These can be found on embassy websites.
You must apply between three months and 15 working days before your trip. You will need to apply via the Swedish embassy, consulate or authorised Spanish Visa Application Centre in your home country. You must then complete the application form, which can be downloaded from embassy websites, which will include your personal information, the reason for your visit and other details relevant to your trip.
In all cases, your application must be supported with:
• A valid passport – this must run for at least three months longer than the duration of your intended stay, and must have at least two blank pages
• A recent passport-size photograph of yourself – this must be no more that three months old, and should adhere to passport standards
• Proof of your residence in your home country or the country you are currently living in long-term
• Proof of your travel arrangements and itinerary
• Proof of your employment or student status – if you are self-employed, proof should either be in the form of a recent, official letter from a registered accountant, banker or solicitor, confirming your self-employment, or an equivalent letter from the tax authority in your country
• Proof of sufficient financial means to support yourself while in Sweden
• Proof of sufficient medical insurance for the duration of your visit
Additional documentation may be required, depending on the type of visa you are seeking. For tourist visas, you will need proof of reserved accommodation. Full details of the additional materials required for different Schengen visas can be found on the Schengen visa website. At the time of writing, the fee for a short-stay visa is €80 (£67/$87).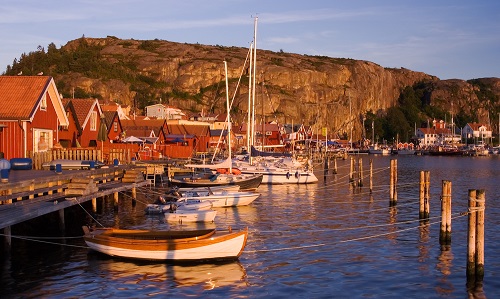 Currently, the fee for a short-stay visa for Sweden is €80.
Work Permits
In order to qualify for a Swedish work permit, you must already have been offered a job in Sweden. You may not apply for a work permit from Sweden. Your potential employer must have advertised the job widely, so that any qualified Swedish, EU, EEA or Swiss candidates have had the chance to apply. The terms and conditions of the job, including the salary, must be equal to those set by collective agreements in Sweden, or in line with what is customary for that occupation. The salary must be a minimum of SEK13,000 per month. In addition, your employer must be willing and able to provide you with health, life, employment and pension insurance.
The first stage of applying for a work permit must be done by your employer; you will be contacted by email once this has been done. You should then complete the application form, and supply copies of the relevant parts of your passport (personal information page, passport number, period of validity, bar code and the passport issuing country). You need to supply the same documentation for any family members who will be accompanying you. In some cases, the Swedish Migration Agency may ask you to supply additional information. You and your family will be granted residence permits when your work permit is issued, provided your employment is due to last more than three months.
There are special rules for certain occupations, including researchers, performers, seasonal workers, athletes and volunteers. Full details can be found on the website of the Swedish Migration Agency.
The fee for a work permit in most cases is SEK2000 ($204/£158). Processing times vary according to your industry and circumstances.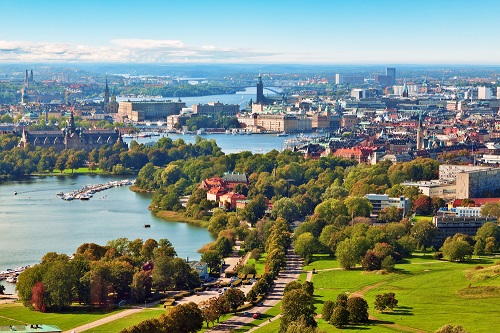 In order to qualify for a Swedish work permit, you must already have been offered a job in Sweden.
Useful links
• Click here for more information on Schengen visas
• Click here for more information on how to apply for a work permit
• Click here for more information on moving to Sweden from the UK
• Click here for more information on moving to Sweden from the USA