Switzerland is known for its clocks, cheese and chocolates, and also the Swiss are known to be punctual and efficient. But, there's more to Switzerland than this. It is a diverse, cosmopolitan and multilingual nation, and among the top tourist destinations for travellers from around the globe. There are a number of retirees who call Switzerland their home. The Swiss government has even established a special retirement residency program, to accommodate the many retirees flocking to the country.Switzerland is not a typical retirement locale, as the cost of living is on the higher side. Therefore it may not be the ideal place for retirees on a budget. But for those who can afford it, Switzerland can be the ideal retirement hotspot, which comes with many benefits.
Here are nine reasons you might want to retire to Switzerland.
High standard of living
Swiss cities regularly feature among the best places to live in the world. The country scores highly on criteria such as personal safety, natural beauty, solid infrastructure and earning potential. Switzerland also has a reputation of being a safe and clean country. Children are able to walk to school by themselves during the day, and the streets are safe at night time. Violent crime is nearly non-existent, and there are plenty of jobs. Switzerland is located in the heart of Europe and has an efficient transport infrastructure. Since the major cities are well connected, it makes it easier to travel anywhere, with ease and convenience. Those who love the outdoors, and sports lovers will have the opportunity to explore various lakes and mountains. In Switzerland, retirees will be able to live a diverse lifestyle that appeals to people of different backgrounds, and with different interests.
Switzerland also benefits from political and financial stability, allowing its residents to enjoy a high standard of living. Switzerland has consistently ranked highly in standard of living surveys. Zurich, which is the largest city in Switzerland, is often named among the top three cities in the world.
Low taxes
Expats are required to pay taxes at the federal and cantonal levels. The canton, however, is responsible for collecting the tax. Cantons may have varying tax rates. Those who legally live in Switzerland, or work for more than 30 days in the country are liable to pay tax. Switzerland has Double Taxation Avoidance Treaties with many different countries; so most expats are not required to pay tax in Switzerland and in their home country.
Switzerland levies taxes that are lower than those imposed in countries like the United States and United Kingdom. For instance, at the Swiss federal level, the highest bracket is taxed only at 17%. Retirees can opt to pay a lump sum tax upon entering the country. This can also quicken permit processing and offsets some, or all future taxes.
Life expectancy
Switzerland has one of the highest life expectancies in the world. A report by the World Health Organization found that Switzerland ranks second worldwide for men and third for women, in terms of life expectancies. Various reasons could be behind this, such as the strong sense of community that the Swiss have. Human beings are social creatures and have an innate need to spend time engaging with others. This is irrespective of age. Feelings of loneliness and isolation can take a toll on the health of an individual. The Swiss place great emphasis on having a strong network of family and friends.
In a study conducted recently, nearly 96% of people in Switzerland said that they have at least one individual on whom they could rely on in a time of need. This could also be attributed to the community involvement that occurs throughout the country. The Swiss rank their satisfaction with life as fairly high. Another reason for the high life expectancy could be the good work-life balance that people in Switzerland maintain. Work can be a source of stress for many, with the commutes, long hours, difficult bosses and the strain of deadlines. Stress can affect health in a number of ways, even increasing the risk of heart problems. But the Swiss know how to balance work and life, just 7% of Swiss people said they work 'very long hours'. Sundays in Switzerland are the days when most shops are closed, thus urging people to take a breather and devote some time to other aspects of life, besides work.
Staying fit
Switzerland is a very pedestrian-friendly destination where the streets are highly walkable. The big cities like Geneva have extensive public transportation, but many choose to walk instead. This is also a better option than driving in the congested cities. The country also has cycling routes and bike rentals. With no shortage of stunning natural scenery to enjoy, it is no wonder that people in Switzerland are so active. Going to the grocery store or post office on foot, on a daily basis, makes having a gym membership redundant. Following an active lifestyle, regardless of age, is shown to have various benefits, such as reducing the risk of diseases.
English is widely spoken
The four national languages of Switzerland are German, French, Italian and Romansh. All but Romansh maintain equal status as official languages at the national level within the Federal Administration of the Swiss Confederation. If you don't speak any of these, do not fret, because English is almost like an unofficial fifth language. English is taught in schools and most people speak it rather well. This makes it easier when engaging in activities such as shopping or getting around the city. The Swiss tend to be reserved initially, but if you make the first move and ask them if they speak English, it may just lead to a fully-fledged conversation in no time at all.
The food
Some of the best chocolate in the world comes from Switzerland. The country has the highest chocolate consumption per capita, of any country in the world. Dark chocolate in particular is known to have certain properties that can play a role in preventing ailments. Some studies also show that it may have some anti-ageing benefits. One study found that those who consumed hot chocolate containing the flavanol equal to 3 ounces of dark chocolate daily, for 12 weeks experienced less skin reddening after sun exposure and also experienced improved skin texture. Switzerland is also home to a great number of world-renowned cheeses. The classic cheese dish, fondue, comes from Switzerland.
High efficiency of public transport
Switzerland is known for its highly efficient public transport. The country has the densest rail network in the world, making it possible to travel everywhere in the country, from wherever you are. Public transport also connects the top of the mountains via the mountain trains and Postal buses. There are general subscriptions that enable you to travel by any mode of transport such as train, bus, boat and even cable car. Switzerland is a modern country that has a mobile app through which you can check train schedules and book tickets. Swiss public transport is in general always punctual. In case of a problem with the train, you will be able to find another one that gets you to your destination, with the least amount of delay.
Beautiful natural scenery
Switzerland is incredibly close to nature. From the city centre of a major city like Zurich, you can get to the countryside or mountain top in just half an hour. Due to the beautiful natural landscapes, life in Switzerland can almost feel like a vacation, something that retirees will especially enjoy. Switzerland is a small, landlocked country but contains an exceptional store of natural beauty. There are towns in Switzerland that offer stunning mountain scenery, lakefront beauty and scenic historic centres. One such town that retirees may want to consider living in includes Bern, a charming destination known for its medieval architecture and 16th century fountains. Bern is located against the backdrop of the Aare River. Guarda is another such location, known for its 17th century homes. This small remote village sits 1650 metres above sea level in the Lower Engadine Mountains. Retirees who prefer more lakeside views can make Interlaken their home. This town is situated between Lake Thun and Lake Brienz and is surrounded by tall peaks.
Still another spectacular town is Lucerne, in central Switzerland. It is a town that is best enjoyed on foot. Its beautiful alpine terrain can be easily accessed by cableways. The closeness to nature that Switzerland allows, leads to a relaxed, tranquil pace of life.
Safety and stability
Switzerland is the oldest neutral country in the world and has adhered to a policy of armed neutrality in world affairs. The country has not fought a foreign war since it established its neutrality by the Treaty of Paris in 1815. Due to its traditional neutrality in international disputes, Switzerland is one of the safest and most stable countries in the world. This also leads to financial stability and retirees can rest assured with their retirement assets in a Swiss bank.
If you've chosen Switzerland as your retirement destination and are wondering how to begin the process, here's some information that may be useful.
Citizens of EU countries and their families can settle down in Switzerland quite easily. It is possible to obtain Swiss residency as a retired person. Retirees can benefit from the Swiss lump sum taxation and also pay a fixed amount of tax annually, unrelated to your assets or income.
Citizens of non-EU countries can also obtain Swiss residency, if they are 55 years old or older. There is no requirement to work in Switzerland and many individuals in this program are semi-active, or retired with limited activities outside the country. Non-EU persons who wish to retire in Switzerland can obtain a residence permit by investment or showing close ties with the country, such as frequent stays, relatives in the country or past residency. They should also be no longer gainfully employed in Switzerland or abroad, and have the necessary financial resources. They are also required to have health and accident insurance.
Some of the best places in Switzerland to spend your golden years include the following.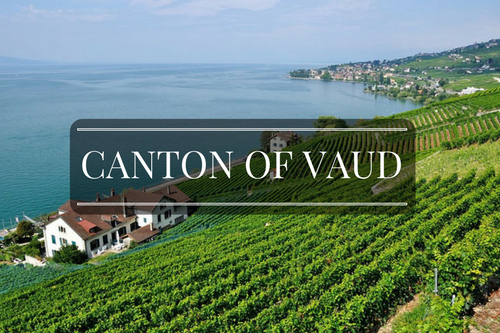 © Hansueli Krapf on Wikipedia
Located in the French-speaking part of Switzerland, this canton is home to Lausanne city, which lies on the coast of Lake Geneva. It takes only 45-minutes to drive to Geneva. It's a great retirement destination because it gives you all the benefits of living in a global city such as Geneva, without having to be in the centre of the hustle and bustle.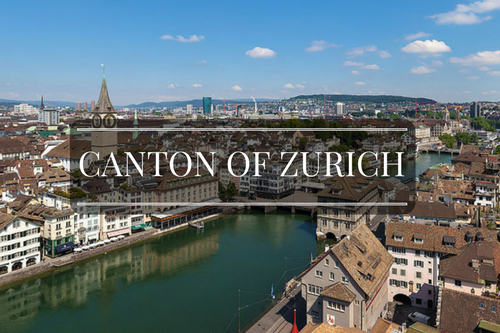 Zurich ranks second when it comes to quality of life. It can get cold in the winters, but, since it is a global city with all the necessary infrastructure, it is possible to live there comfortably. Zurich is also home to hospitals that meet international standards, opera houses, museums and restaurants.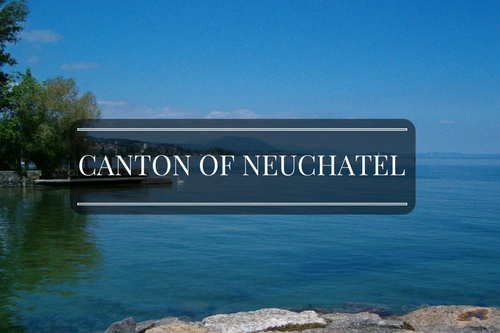 © Jean-Claude Collaud on Wikipedia
This is one of Switzerland's most politically progressive cantons. It was the first to grant the right to vote to women. It's a great place for retirees who want to live in the French-speaking region, but would prefer to avoid Geneva and its satellite cities.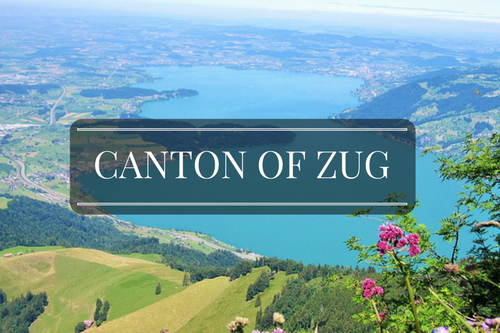 © Lani Gatchalian on Wikipedia
Among the smallest cantons in Switzerland, Zug has varied diversity and natural beauty. It has one of the lowest tax rates in Switzerland. The capital city of Zug has more than 28,000 inhabitants and is an excellent option for those who would like to spend their retirement years in a quiet location, that is close to nature.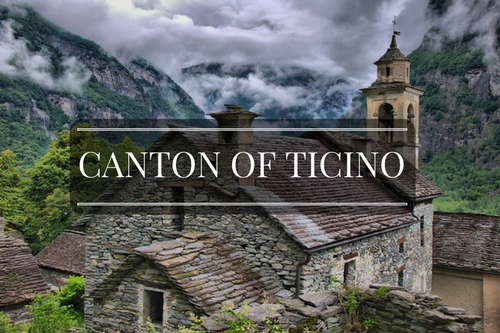 © Hansueli Krapf on Wikipedia
This is the only canton in Switzerland to have Italian as its official language. Two Swiss cities, Lugano and Bellinzona are located here. Lugano is a mid-sized city located on the banks of Lake Lugana and Bellizona is the capital of the canton and ideal for those who love castles, because they surround this city. Three of the castles have also been declared UNESCO World Heritage Sites.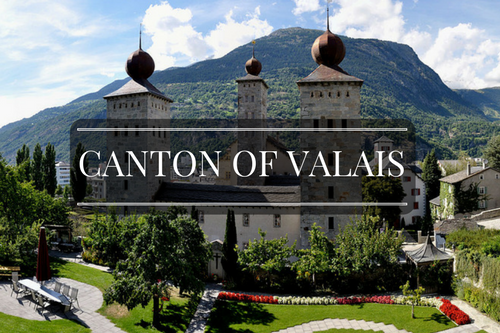 © Hansueli Krapf on Wikipedia
Some of Switzerland's highest peaks are located here and the region is popular for its winter sports activities. This is an ideal destination for retirees who would like to live close to the ski tracks.
Have you lived in Switzerland? Share your experience in the comments, or fill in the questions here to be featured in an 'Expat Experience' interview!