Switzerland has one of the best healthcare systems in the world, so it's no wonder that pre-natal and post-natal care in the country ranks among the highest globally in terms of quality.
On average, women living in Switzerland give birth at 30.7 years of age. In 2018 there were 87,851 live births in the country, and the overall population is 8.57 million.The country's 26 cantons regulate, organise and fund its healthcare system. Swiss nationals and residents are required to take out Mandatory Health Insurance (MHI), regulated by the Health Insurance Act (LAMal) and overseen by the Federal Office of Public Health.
Many people in Switzerland top up their MHI with a private health insurance premium which allows them extra benefits, such as choosing a physician and booking appointments with specialists directly.
Mandatory Health Insurance covers antenatal and post-natal care, gynaecology appointments, and hospital stays (which are partly subsidised by the cantons).
Non-residents living in Switzerland for under three months have to cover their own healthcare and maternity care costs upfront. Those who have healthcare insurance in their country of residence can claim reimbursement for medical costs incurred abroad, if their premium covers this.
If you will be in Switzerland for under three months,
you will need to cover your own maternity costs
Those becoming Swiss residents are required by law to take out MHI within three months of their arrival in the country. The policy will be retroactive and will cover them from the day they arrived in Switzerland.
MHI covers antenatal care such as classes (up to the cost of CHF150), ultrasounds and maternity checkups from the 12th week of pregnancy onwards. It also covers appointments with gynaecologists and midwives, and a maximum of three breastfeeding classes.
The costs of birth, delivery, and a week's postpartum stay in hospital are also included in the MHI cover.
If there are complications between the first and 12th week of pregnancy, women will have to meet the medical costs themselves, as these are considered illnesses. However, from the 13th week of pregnancy until the 8th week postpartum, these costs are met by the insurance company.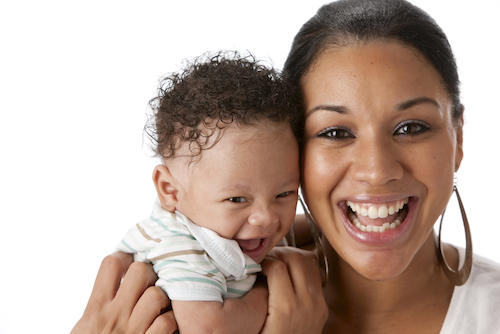 You can choose to give birth in hospital or at home
In Switzerland, women can choose to give birth in hospital (either as an inpatient or an outpatient) assisted by an obstetrician; at home with the help of a midwife; or in a birthing centre. Water births are also an option, but these must be discussed with the specialist of choice ahead of the birth.
Women choosing to give birth in hospital or in a birthing centre listed in their canton of residence will have these costs covered by their insurance. If they choose to give birth in a hospital or centre outside of their canton of residence, they will need to check if this is covered by their health insurance premium.
Expectant mothers choosing to give birth in hospital must present the hospital with proof of identity, such as passport or resident permit, blood group card, maternity medical notes and their health insurance documentation, which will confirm the coverage of hospital costs.
Women who opt for a home birth will have access to a midwife. The midwife will assist during the pregnancy, birth and postpartum. Women will be discouraged to choose a home birth if there are any complications during the pregnancy.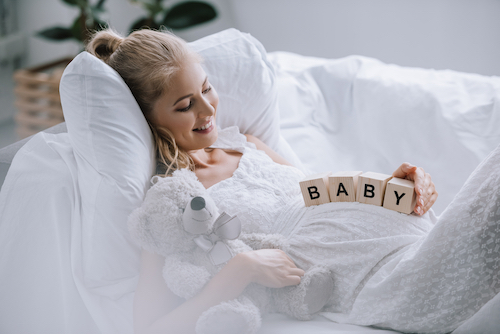 Home births are growing in popularity
Those choosing to give birth in a birthing centre will also be under the care of a midwife during the pregnancy, birth and afterwards. Generally women are required to spend a few days at the centre once they have given birth.
Using the services of doulas has been a popular choice in recent years, however this service is not covered by insurance and must be paid for by the individual.
If a Cesarean section is required, it is important to check whether this is covered by the insurance policy.
Non Swiss residents who choose to give birth in the country will have to pay out of pocket; a hospital birth will cost around £6,000.
Post-natal services
Babies must be registered at the civil register office within three days of birth. This is done by the hospital they are born in, but if they are born at home or in a different canton from their mother's residence, the mother, father or midwife who helped delivery the baby must register the birth.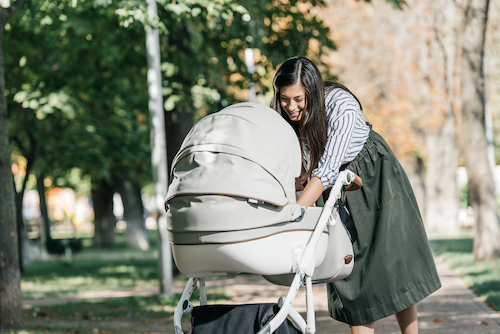 You must register your baby within three days of birth
Fathers must be married to the baby's mother to register their child's birth, or be recognised as the legal father, either ahead of the birth or at the time of registration.
Insurance coverage for newborns and dependants
Babies' and children's health insurance is not automatically part of their parents' plans, and children will need to be insured separately until the age of 18. After that they are responsible for choosing and paying for their own health insurance.
Newborns must have health insurance within three months of delivery. The policy is retroactive from the day they were born. If parents fail to insure their baby within the first trimester of the child's birth, the child will be covered from the day the insurance policy is taken out, but it won't cover any costs the parents have incurred since the birth.
Would you like to share your experience of life abroad with other readers? Answer the questions here to be featured in an interview!