Thailand is famous for its wellness retreats, and it is not difficult to find practitioners there for most kinds of complementary and alternative medicine (CAM). Traditional Thai and Chinese medicine is well regarded in the country, and there is even a government department for the development of Thai traditional and alternative medicine (DDTTAM), as well as a government-backed Research Institute of Natural Medicine.In recent years, the government has actively promoted traditional medicine within the public healthcare scheme. Many hospitals offer CAM alongside more conventional medicine, and clinics and wellness resorts are licensed and regulated. Herbal, traditional, complementary and alternative medicines and devices are subject to regulation, and guidelines are laid down in the 2019 Herbal Product Act.
Around a third of the Thai population go to traditional and alternative practitioners, and CAM is growing in popularity. It is seen as a way to help support natural healing and as largely drug-free. If you have health insurance with a Thai company, you may well find that some forms of CAM are covered by your policy.
It is easy to find internet listings for CAM practitioners. However, you may find that you face language barriers. Only around a quarter of the population of Thailand speak any English, and in most cases their knowledge is basic. Unless you choose to attend a hospital, clinic or resort that caters mainly to expats and tourists, you may need to ask a Thai-speaking friend or colleague for help. It may be worth them accompanying you on your first visit to make sure that your chosen therapist knows exactly what you are seeking treatment for.
Types of CAM
Almost every kind of CAM is available in Thailand, from aromatherapy and astrological counselling to chiropractic, osteopathy and acupuncture. With around 6000 hospitals offering CAM, you should easily be able to find a specialist.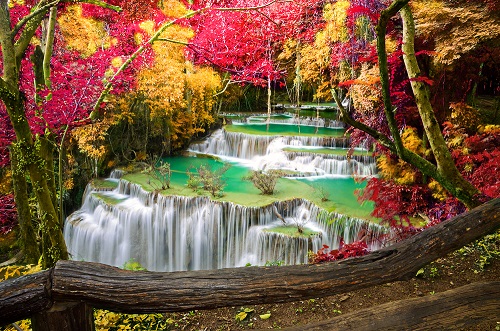 In Thailand, there are around 6000 hospitals that offer complementary and alternative medicine
Traditional Thai and Chinese medicine
Traditional Thai and Chinese medicine are the most popular and widespread. Both are holistic in their approach. They emphasise understanding the root causes of ailments, followed by re-balancing the internal system of the body to allow healing and to promote good health.
Traditional Thai medicine (TTM) is an ancient practice. It is a mixture of herbalism, bodywork and spiritual healing. Like Chinese and Ayurvedic medicine, the emphasis is on holistic healing. Traditional healers use a range of practices, from medicinal herbs to massage, bone-setting, cupping and divination and meditation practice. Thai traditional healers working in hospitals, clinics and resorts are regulated by the DDTTAM.
There are some variations in practice from region to region, particularly in villages. These healers are regarded as heirs to very ancient practice and are treated with considerable respect. TTM is regulated by the Thai Traditional Medical Professions Act (2013), and practitioners are regulated by the Thai Traditional Medical Council.
Traditional Chinese medicine (TCM) in Thailand has many similarities to TTM, and the two have existed alongside one another and have influenced one another over many centuries. The Research Institute for Traditional Medicine covers Chinese medicine, as well as Thai medicine, and was co-founded by the Chinese government. Treatments include acupuncture and acupressure, alongside medical herbalism, moxibustion (cupping) and Qigong techniques. TCM practitioners may also offer nutritional advice.
You will find TCM practitioners across Thailand, including in public and private hospitals. They are licensed by the DDTTAM and are subject to inspection and regular re-licensing.
Ayurvedic (Indian) medicine is another holistic practice. It puts an emphasis on maintaining a healthy body through diet, exercise, spiritual practice, and keeping your whole system in balance. Like Traditional Thai and Chinese medicine, treatments include herbalism, bodywork, and practices like yoga. The emphasis is often upon detoxification and rebalancing. While Ayurvedic medicine is less widespread than TTM and TCM, you will find Ayurveda doctors in most cities and in some hospitals, clinics and spa resorts.
Acupuncture, acupressure and Thai massage
Acupuncture is becoming increasingly accepted around the world as a method of managing pain and relieving nausea, and it is usually easy to find an acupuncturist wherever you live. It is well established in Thailand as a branch of traditional Chinese medicine (TCM), and many practitioners offer it alongside other Chinese medical practices. You will also find clinics and therapists specialising in acupuncture across much of Thailand and in many hospitals.
As it involves the light insertion of needles, expats may have concerns around safety and hygiene when visiting an acupuncturist. You should always choose someone who is properly licensed and trained according to Thai regulations.
Like acupuncture, acupressure involves the manipulation of certain pressure points on the body, with the aim of alleviating a number of ailments, such as pain, nausea and tension headaches. Thai massage (Nat Thai) combines acupressure with principles derived from Ayurvedic practice and yoga. Listed by UNESCO on its Cultural Heritage of Humanity list, it is practiced across Thailand and is offered at clinics and spas, by single practitioners, and in hospitals. It is regulated by the DDTTAM. If you are seeking a massage therapist or acupressurist for medical reasons, make sure you look for one that is certified by the Department of Health Support Services.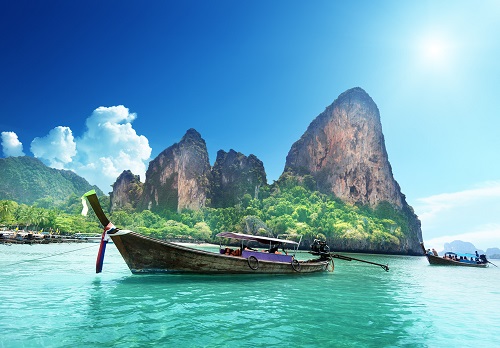 Thai massage combines acupressure with principles derived from Ayurvedic practice and yoga
Naturopathy and homeopathy
While naturopathic and homeopathic practitioners are less widespread than those of TTM and TCM, you can find them in some cities, and some clinics and spas offer treatments under this model. Naturopathy is included under natural medicine, but homeopathy, at present, is not regulated or recognised by the Thai drug association, and it can only be offered as a complementary treatment alongside regulated medical practice. Look for a practitioner who is a member of the Thai Homeopathic Association.
Osteopathy and chiropractic

In Thailand, osteopathic and chiropractic treatment often overlap with traditional massage and bodywork therapies, and you may find that practitioners use a mixture of techniques. You will find more conventional osteopaths and chiropractors in major cities.
Useful links
• 10best.com – Traditional Thai Medicine Research Institute
• Angloinfo.com – complementary therapies and wellness in Bangkok
• International Therapist Directory
• Homoeopath Association of Thailand
• International Osteopathic Association
• Thailand Chiropractic Association