Alternative medicine and complementary therapies are popular across Europe, including in Latvia. If you are living and working in this Baltic state, you will find a range of therapies available, from herbal medicine to acupuncture. Read on to learn about your options.Latvia has increasingly been bringing alternative and complementary treatments into the medical fold. Traditional herbal medicinal products are regulated and may receive a marketing authorisation following a simplified registration procedure.
Only doctors certified in the field of complementary medicines may practice legally. Practice is regulated by an expert commission, which includes members of medical associations, in cooperation with representatives of the Medical Society of the Republic of Latvia. For example, the Association of Medical Acupuncture and Related Techniques is in charge of the certification of physicians in Latvia.
If you do not have a medical education, you will not be allowed to practice complementary medicines, even if you work under the guidance of a recognised health professional. In practice, alternative medicines are sometimes used by "healers" who do not have any recognised training, but these practitioners can be penalised by the Administrative Codex for unauthorised medical practice. Non-doctors can be prosecuted by local medical officials.
Since 1990, medical acupuncture and traditional Chinese medicine have been integrated into postgraduate training programmes. Over 500 physicians from Scandinavia and the Baltic states have undergone training since this has been established.
Complementary medicine has generally not been covered by compulsory health insurance, meaning that it has often been paid for out of pocket. However, since acupuncture and homeopathy have been included in the list of medical specialities in 1990, national insurance has covered these expenses. Some other therapies, such as Dr. R. Voll's electroacupuncture, iridodiagnosis, and bioresonance, may have partial reimbursement.
From 1998 onwards, two local insurance companies ("Balta" and "Parex") have covered complementary medicines (particularly acupuncture and homeopathy), reimbursing fees for both consultations and treatments. If you are covered by national insurance, therefore, it is worth investigating whether you can claim partial expenses for complementary and alternative treatments. If not, you can pay out of pocket.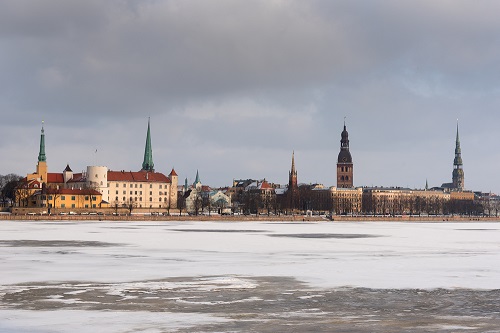 In Latvia, only doctors certified in the field of complementary medicines may practice legally
Rīga has a number of acupuncture clinics, and you should have no difficulty in finding treatment. Acupuncture as a complementary therapy for IVF treatment is offered in some private fertility clinics.
Herbalism is also popular in the country, and Latvia has a tradition of herbal teas. There are also workshops available privately for learning about local herbal traditions.
Traditional Chinese medicine is also found throughout Latvia, sometimes in conjunction with acupuncture and other therapies, such as acupressure.
Latvia has a Centre for Alternative Medicine, which you can find on Facebook, although this is in Cyrillic. It offers various forms of Asian therapy. If you are feeling brave, you can undertake Hirudotherapy there as well (this involves leeches).
If you are seeking complementary therapy for a serious condition, such as cancer, you should undertake some thorough research into potential forms of treatment. For example, Rigvir is a popular anti-cancer treatment, developed in Latvia.
Rigvir has been an official prescription drug, registered in the State Medicines Agency and reimbursed by the state under the national health service. However, it is an unproven form of treatment and not recognised in other European nations. Its opponents claim that its apparent endorsement by the state's medical authorities gives it a veneer of respectability and reassurance to overseas patients, who might not otherwise opt for alternative cancer treatments.
Latvia has substantial experience and a well-deserved reputation when it comes to spas. The country's spas have been popular since Soviet times, and they continue to operate as wellness hubs in modern times. They are usually attached to hotel complexes, but they sometimes operate independently. Some offer unusual local treatments, such as amber massage or beer massage. Medicinal plants are also used in massage treatments. Latvia follows other Northern nations in having the sauna as a cultural form, and you can experience traditional bath rituals.
The country's best spas offer a range of treatments, such as:
• Water aerobics
• Yoga
• Nordic walking
• Aromatherapy
• Thalassotherapy
• Detox
• Aromatic steam baths
• Roman steam bath
• Himalayan salt sauna
• Cedar wood sauna
• Whirlpool
• Children's pool
• Underwater massage jet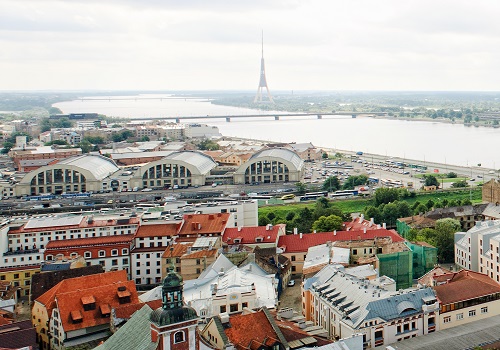 Latvia's spas have been popular since Soviet times, and they continue to operate as wellness hubs
As mentioned above, some spas offer unusual local treatments. For example, you may like to try an amber therapy session. This will involve essential oils being applied and your body being heated with oil, followed by a massage with warm amber pieces of various sizes. Some amber therapy specialists use bags of amber beads – Baltic amber is famous throughout the world.
After this, you will be given a regular massage, plus intermittent massages with bags of amber beads and with pieces of amber heated to a temperature of 40-45 degrees Celsius. The treatment is said to improve blood circulation and detox your lymph nodes.
Alternatively, you may wish to try a beer spa. This is a 20-minute beer bath, followed by 30-40 minutes' rest in a straw bed, plus procedures such as:
• Body peeling with brewer's grain (20 min)
• Beer massage (60/90 min)
• Body relaxation massage with beer hops (60 min)
• Back massage (30 min)
• Foot massage (30 min)
• Massage with lotion made from meadow grasses (60/90 min)
• Hot stone massage (60 min)
You will also find provision for yoga in Latvia. There are classes and yoga retreats across the country, including on the Baltic coast, and some of these offer visits to local sacred sites and seasonal celebrations, such as Summer Solstice rituals. Hatha, ashtanga, and kundalini yoga are all available.
Tai Ch'i is also popular in Latvia, along with other forms of Asian exercise, such as Qigong.
Overall, whether you are living and working in Latvia or just visiting the country, you will likely find that you have access to many types of complementary therapy. It's worth looking at what's available, both in terms of relaxation and treatment, as there are many options to choose from.