If you are intending to live and work in Morocco, you may wish to take advantage of the wide range of alternative and complementary therapies available there. You will find plenty on offer, from luxury spa treatment centres to individual local practitioners. We will look at some of your options below.Traditional medicine has been a feature of life in Morocco for a long time. There is Western medical provision in the country, but it is of low quality in the state sector, and health provision is more prevalent in urban areas than rural ones. Reliance on traditional methods of healing was illustrated in a study that was published in the Pan African Medical Journal in 2011. It focused on the medical oncology department at the University Hospital of Fez.
A total of 100 patients, most of whom were low income and some of whom were illiterate, participated in the study. 46 were identified as users of complementary medicine, such as plants (24%), pure honey (13%), and Zem Zem water (holy water from Mecca, 11%). Religious practices (37%), special diets (22%), and recourse to traditional healers (11%) were some of the techniques people said they used. Patients procured medicinal plants from an herbalist or traditional healer.
The study states that, in Morocco, the terms "complementary medicine" and "alternative medicine" are used interchangeably with "traditional medicine". They refer to a broad set of healthcare practices that are not part of the country′s own tradition and are not integrated into the dominant healthcare system.
According to a survey by the National Observatory of Human Development, at least a quarter of the Moroccan population rely exclusively on traditional medicine. Traditional healers are known as sherifas, clairvoyants, scorers, herbalists and midwives. Sherifas, or sherifs (men), are thought to get their powers because they come from the same bloodline as the prophet Mohammad, and they believe that they can communicate with djinn in order to be able to heal people.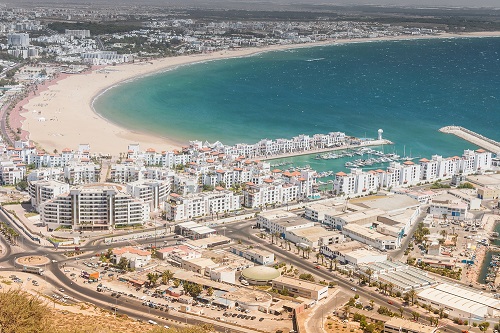 According to a survey, at least a quarter of the Moroccan population rely exclusively on traditional medicine
Herbal remedies are popular, and many of these will be familiar to you from your own kitchen cupboard. Black cumin, for instance, is held to have healing properties, with an Islamic hadith recording that the Prophet Mohammed spoke of the beneficial qualities of the seeds.
Thyme (za'atar) and pomegranate powder are both supposed to benefit the digestive system. Ginger (skinjbir) is used for a variety of complaints, and it is used both internally and externally. You may find ginger powder being used as an aid in the hammam baths, which are popular in Morocco.
Cinnamon (karfa) has antiseptic, anti-inflammatory and antioxidant properties, and it can be taken in tea. You will also find that mint tea is drunk extensively throughout the country – Morocco is famous for this. In addition, argan oil has recently become popularised in the West, both as a massage/facial oil and as a hair treatment.
The hammam is a Moroccan tradition that is known around the world. Steam baths are an essential part of Moroccan communities. If you attend a traditional one, you will be given a bucket, a mat, some black soap, and exfoliating gloves, and you can basically just get on with it! At higher end spas, processes like exfoliation will be done for you. Some spas will use other traditional treatments, such as henna paste. You will pay more at a top end spa than at a local community bath.
La Mamounia hotel, for instance, offers the following facilities:
• Two traditional hammams
• 10 multi-treatment booths, including two booths for couples and one diagnosis booth
• Balneotherapy
• One relaxation booth with a catering service
• One jacuzzi
• One heated indoor pool with an ozone sanitation system
• One gym
• One kinetic exercise room
• One boutique offering signature products
They also offer a children's spa.
Treatments include:
• Argan oil massage
• Hot-stone massage
• "Sugar rose" body wrap
• Facial treatment
• Scrub or sculpting treatment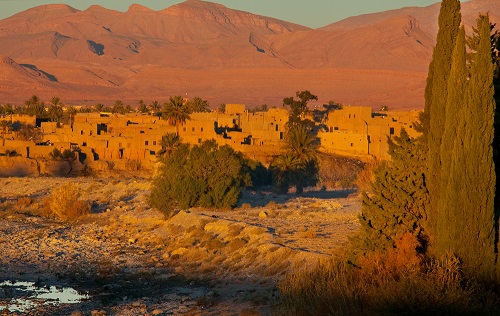 The hammam is a Moroccan tradition that is known around the world
Prices at La Mamounia hotel are quite expensive (three figures in US$), but it is a top of the range establishment. Your local hammam or salon will offer much cheaper services.
You will find a wide range of spas and wellness centres across the country, both along the coast and up in the mountains. For example, the Mazagan Beach and Golf Resort on the Atlantic Coast, close to El Jadida, has a fitness centre, swimming pools, and 19 treatment rooms in its spa.
In:spa retreats in the Atlas Mountains also have traditional services available, as well as a range of modern treatments and yoga. Also in the Atlas Mountains is Asni, owned by Sir Richard Branson, which has its own spa, Asounfou Spa. There is a traditional hammam, a hot tub, an outdoor infinity-edge swimming pool, and a wide range of signature treatments.
La Sultana in Oualidia features traditional hammams, as well as indoor and outdoor swimming pools, a sauna, a jacuzzi, and relaxation areas. It offers outdoor massages, plus facials, beauty treatments, manicures, and pedicures.
Paradis Plage in Agadir has both traditional Moroccan treatments and French therapies. It offers various massages, including shiatsu, acupressure, and body wraps. There are daily yoga sessions on the beach, and the centre also offers wellness guidance, such as weight loss advice, fitness, and relaxation programmes. The resort has two hammams, in addition to a pool and a hydromassage bath.
Om Yoga Retreat in Casablanca offers bikram yoga, hot yoga, nidra yoga, qi gong, and hatha yoga, as well as Pilates, dance classes, detox sessions, and meditation.
Overall, you will be able to find a wide range of easily accessible, and often competitively priced, therapies and treatments in Morocco.