Thailand enjoys a high standard of healthcare, and by international standards, costs are low. So, for expats living, working and retiring there, health insurance is generally not a financial barrier. At present, you are not obliged to take out health insurance if you are living, but not working, in Thailand.However, the government is in the process of introducing a law that will make it compulsory for all expats resident in Thailand to arrange health insurance cover with a minimum of 40,000 baht (£1040/$1390) for outpatient treatment and 400,000 baht (£10400/$13000) for inpatient treatment. If you already have an international or overseas policy that meets these requirements, you will not need to take out an additional Thai policy as well.
Health insurance costs vary from person to person, and they depend on things like your age and whether you have any pre-existing or chronic conditions. In most circumstances, there are ways to keep costs down. You should always shop around for the best and most affordable policy for you, and ask friends and colleagues for recommendations.
The public healthcare system
If you are employed in Thailand, you are legally obliged to pay into the national insurance scheme. This gives you access to healthcare at your local clinic or hospital; all you have to do is show your national insurance card. The scheme does not allow you to choose your hospital, and if you have to be moved away from your local registered hospital for medical reasons, there will be an additional charge. Most public hospitals expect relatives to arrange for you to be bathed and fed during your stay and do not provide these services.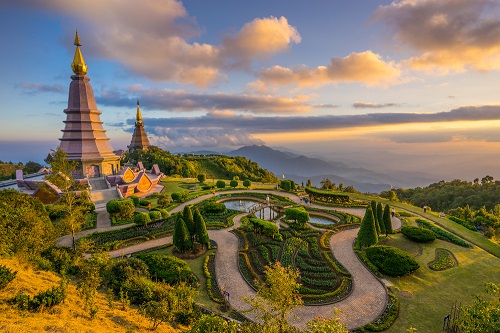 If you are employed in Thailand, you are legally obliged to pay into the national insurance scheme
If you are not a member of the national insurance scheme, you can pay to use a public hospital. Costs are often considerably lower than those associated with using a private facility. However, as a foreigner, you will pay more than a Thai national. The standard of care is good, but waiting times can be long, and newer drugs and treatments may not be available. The maximum costs are set by the government, and you will be able to find information about them on hospital websites and publications (although these are usually in Thai).
Pharmacies
A number of drugs, including antibiotics, are available over the counter without prescription in Thailand, and the prices are usually lower than you would pay at home (particularly if you are from the USA). Although only around a quarter of Thais speak any English, you should be able to find pharmacies that offer help and advice in English. Go to one of the large chains, like Watsons, Boots or Goodwill, or ask a friend or colleague for recommendations. If you know what you need, you can avoid the costs of doctor visits. Additionally, pharmacies outside hospitals are generally cheaper than those inside.
Local insurance policies
Local insurance companies offer packages to expats for healthcare within Thailand, and, unless you make frequent trips abroad, these can be cheaper options for younger expats without chronic or pre-existing conditions.
The policy may be more limited, in terms of which hospitals and doctors you can see, but it will still offer access to private healthcare. If you are under forty, the cost of a basic plan can be as low as 7,000 baht annually (£182/$227). If you have a work permit and a valid visa, you can also take out insurance via Thai banks for around the same price.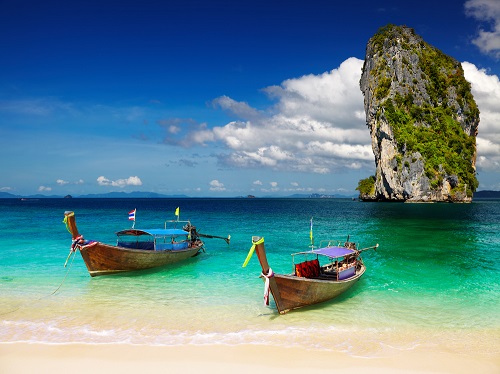 Local insurance companies offer packages to expats for healthcare within Thailand
International insurance
If you are over 60 or have a chronic or pre-existing condition, you may struggle to get affordable insurance from a local Thai company. A number of international companies operate in Thailand, and they offer policies that will also cover you outside of the country.
While premiums vary according to your age and your health, you can reduce costs by taking the time to research what is available, and by going through a reputable insurance broker. You should also ask friends, colleagues and fellow expats about their experiences with finding insurance, and see what they would recommend. At time of writing, the most popular insurance providers for expats in Thailand are:
• Aetna
• AXA
• Cigna Global
• LMG
• Luma
• Pacific Cross
You may find that your current private insurance provider has an appropriate policy for you.
Useful Links
To read our dedicated page on health insurance in Thailand, click here.